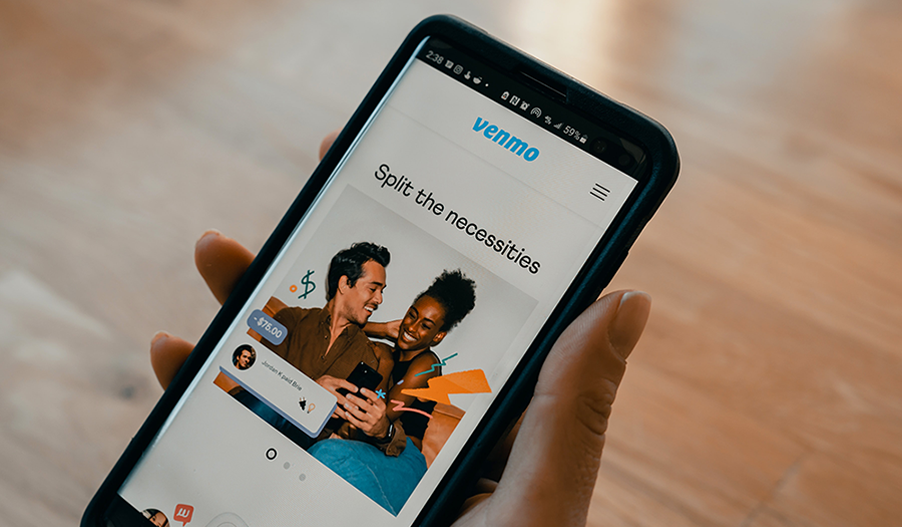 Fintech services are the most widely used digital services, surpassing retail and telecom services. Rather than reinventing financial services, most consumer-focused fintech providers are harnessing technologies to address the accessibility and usability pain points in banking. Fintech adoption is set to rise in the next 12 months as these providers take the driver's seat in transforming user experience, writes Jordan McKee, research director of fintech at 451 Research, a part of S&P Global Market Intelligence.
Gateway to fintech
In a recent 451 Alliance survey, 70% of consumers stated that they are currently using at least one financial service from a fintech provider. Payment, a broad category encompassing services such as P2P payments and digital wallets, is the most widely used fintech service, leveraged by 59% of consumers. Naturally, payment is the most common initial entry point into the fintech ecosystem. Some of the world's original fintechs began life as a payment service, such as PayPal, which remains one of the most popular payment gateways internationally.
Challenger banks
Neobanks — the likes of Chime and Varo — are the banking services offered by fintech providers. Only 24% of consumers surveyed use fintech banking services. Adoption of nascent fintech services still has room for growth; utilization rates of fintech investment and lending hover at 13% and 7%, respectively.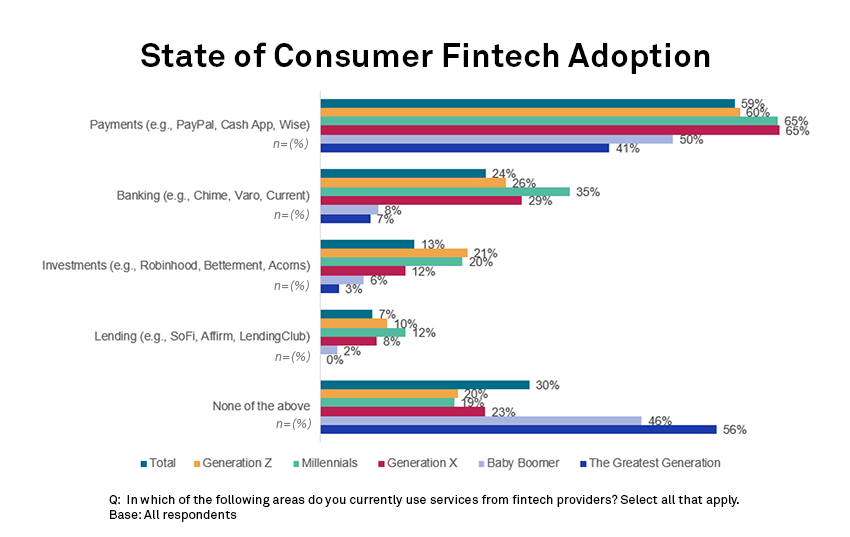 Generation gap
Nearly one in three consumers plan to address significantly (12%) or somewhat (18%) more of their financial needs through fintech providers over the next 12 months, compared with 11% of consumers who want to address fewer of their financial needs through fintechs over the same period.
It comes as no surprise that younger consumers are more likely to embrace fintech. Fintech adoption is strongest with Gen Z (80%) and millennials (81%), while close to half of consumers from these two categories wish to handle more of their financial needs through fintech.
Baby boomers and the Greatest Generation respondents are trailing, with lower adoption rates of 54% and 44%, respectively. Older consumers also pose the highest churn risk, with 18% of Baby Boomers and 22% of consumers in the Greatest Generation expecting to decrease fintech usage over the next 12 months. These consumers may have less use for fintech following the easing of pandemic-related restrictions.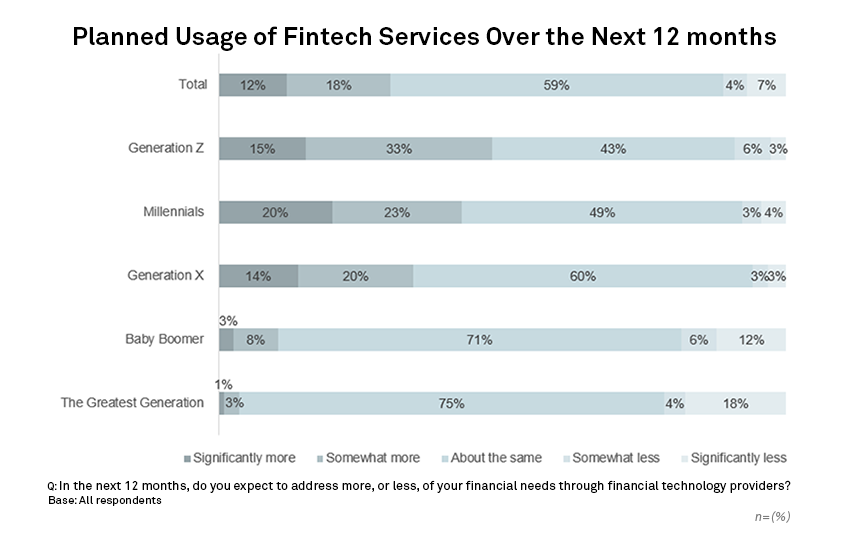 Customers first
A resounding takeaway from the survey is that fintech providers offer better user experience compared with traditional banks. Fintech providers are ahead in ease of account opening (51%) and overall ease of use (51%). Nearly half (49%) of the consumers think that the digital experience is better. Even more tellingly, less than 10% of fintech users believe that their bank performs better in these areas.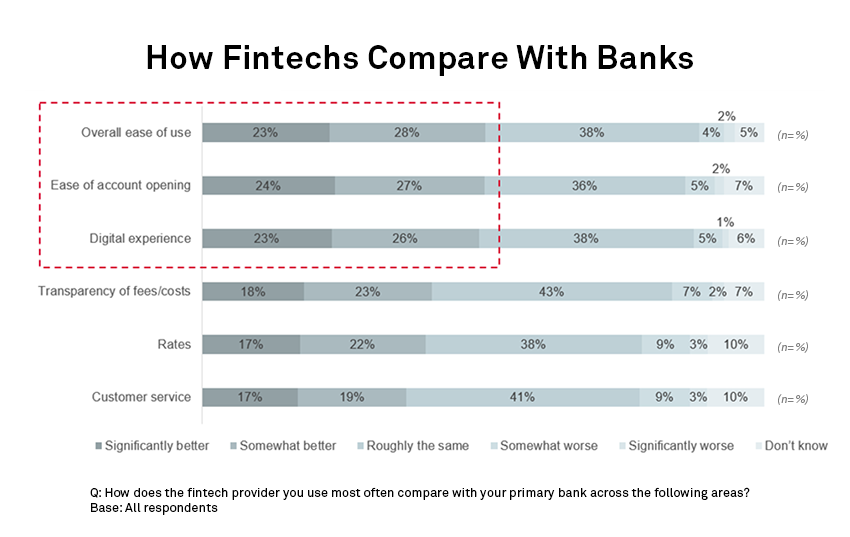 Digital-first
The importance of delivering a compelling experience cannot be overstated for incumbent financial services providers. "A simple and intuitive" digital experience is a driver that would heavily influence 38% of consumers surveyed to switch from their current financial provider to a competitor. A digital-first approach could be crucial for the banking industry to stay competitive.
---
Want insights on fintech trends delivered to your inbox? Join the 451 Alliance.