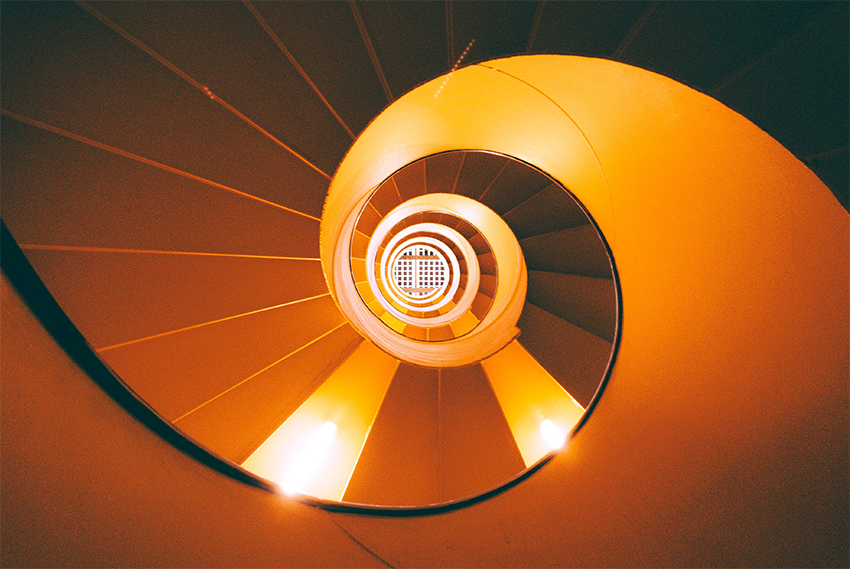 Expect to hear a lot more about Total Data: the market is projected to grow over 10% year over year, from $89.4bn in revenue in 2017 to $146.1bn in 2022. This projection is based off data from over 300 different total data vendors, forecasting possible growth based off the opportunities and challenges facing each of these vendors.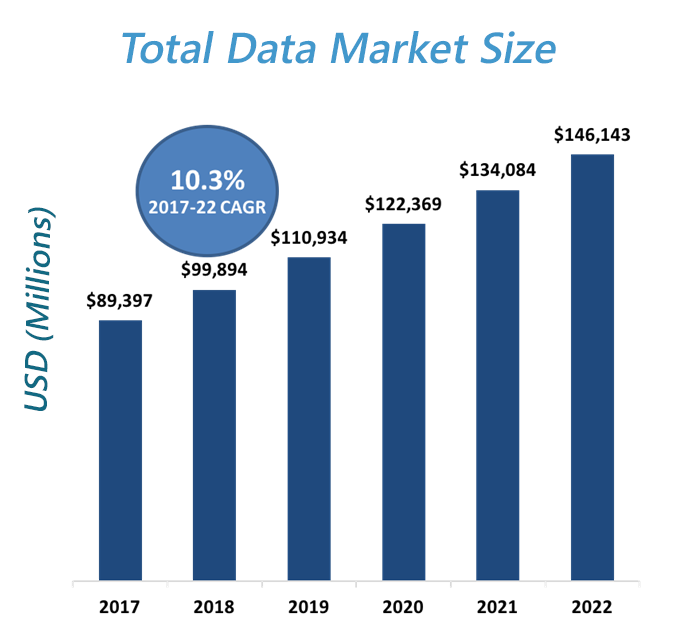 What is Total Data?
"Total Data" is an umbrella term that comprises a variety of different industry sectors. Many of these sectors include several discrete subsectors, showing how diverse and wide-ranging the Total Data market is.
Operational databases

Relational

Relational Operational Databases
NewSQL

Non-relational

NoSQL
Non-Relational Database

How to Be Data-Driven: A Guide to the Importance of Cultural and Organizational Change Download report >>

Analytic data platforms

Analytic Database
Distributed Data Processing Frameworks

Reporting and analytics

Advanced Analytics: Predictive Analytics
Machine Learning & Deep Learning
Traditional BI & Reporting
Self-service BI & Visualization

Data management
Corporate performance management
Event/stream processing
Distributed data grid/cache
Search-based data platforms and analytics
Across the next few years, each of these sectors and subsectors will impact the market differently.
5 Take-Aways on Total Data
Here are the top 5 takeaways from our latest research on the Total Data industry:
The largest portion of revenues in the market have been generated by relational operational database vendors. Reporting and analytics providers come in second, followed by analytic data platforms. The majority of the market is dominated by these three sectors.
NoSQL databases, NewSQL databases, and distributed data-processing frameworks are the market standouts for fastest growth, boasting a 29% compound annual growth rate (CAGR) from 2017-2022. Close behind are Distributed Data Grid/Cache with a 26.5% CAGR, Advanced Analytics: Machine & Deep Learning (24%), Search-Based Data Platforms and Analytics (23.2%), and Event/Stream Processing (19.7%).
Reporting and Analytics will be the breadwinner in the market, with $15.1 billion of new revenue generated between 2017 and 2022.
While North America accounts for the vast majority of revenue, LATAM is showing the fastest revenue growth, followed by APAC and EMEA.
Small businesses still account for the bulk of revenues in this market. 74% of vendors fall below the $25 million annual revenue threshold, with only nine vendors making more than $1 billion each in 2017.
---
The
 451 Alliance
 is an invitation-only think tank for IT executives, technologists, and tech-adjacent professionals. 
Do I qualify?