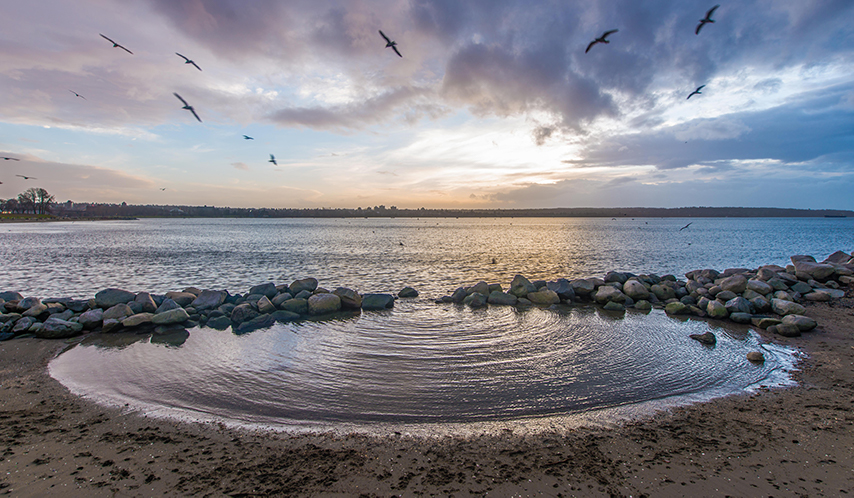 Data has proven itself to be both an infinite resource and an infinite challenge: no matter how much of it we use, more data gets generated. As computing gets more complex, so does the data it creates, and organizations are faced with the daunting task of managing and storing this data effectively.
Effective data storage doesn't just mean leveraging infrastructure efficiently – organizations must also store data in such a way that they can easily access and harness its value. This is where object storage comes in.
Data, Data, Everywhere
Data overload is no joke. In a recent 451 Alliance survey, 86% of respondents said they expect the amount of data they manage to increase within the next year. Of those, 10% said the amount of data they managed would increase by at least 50%. The largest segment of respondents (42%) reported their data would grow between 1% and 24%; meanwhile, only 5% reported that the amount of data they have to manage will decrease across the next year.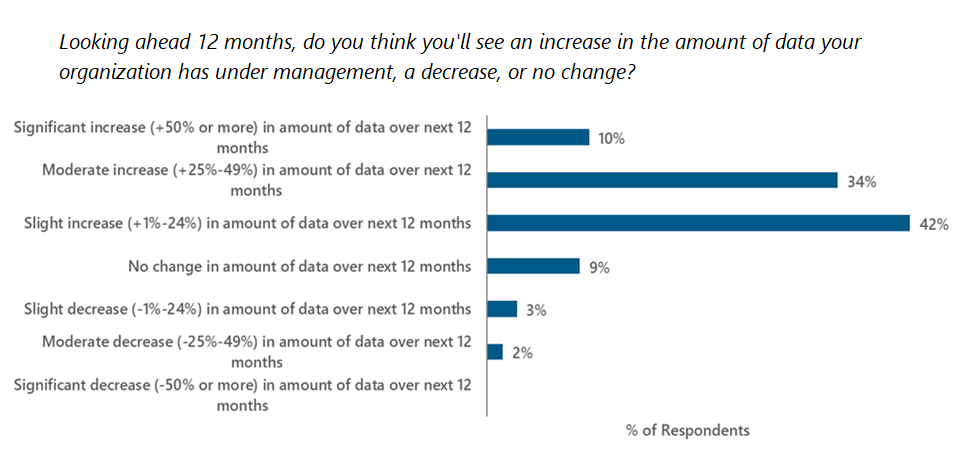 A Wave of Object Storage
Our study shows that 35% of enterprises implement object storage, up from 28% the previous year. One-quarter are in the planning or piloting phase of object storage adoption. The number of respondents without object storage in their two-year plans also decreased from 50% to 40%. Of the organizations currently using object storage, 60% are larger organizations with 10,000+ employees.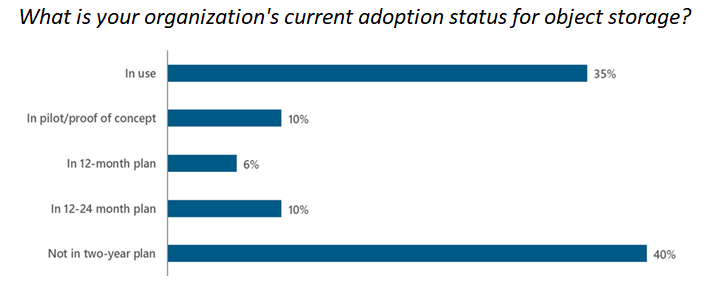 Object Storage's Undercurrent: Metadata
With data ballooning, there's inherent risk that it will languish deep in storage. Many organizations are turning to object storage to avoid that risk.
Unlike traditional hierarchy-based file storage, object storage links data items with descriptive metadata. It offers an evolving, flexible hybrid environment that's no longer tied to a finite, on-premises infrastructure.
Metadata allows unstructured data to be identified and classified. Once classified, this data can leveraged by analytics. This is critical to ensuring that enterprises make proper use of their data.
Who's Making Waves in Object Storage?
The object storage market is a crowded one.
All public cloud providers currently offer it:
AWS with S3
Google with Google Cloud Storage
Microsoft with Azure Blob Storage
Traditional storage vendors such as Dell EMC, Hitachi Vantara, Hewlett Packard Enterprise, IBM and NetApp all have offerings. Startups like Cohesity, Cloudian, Igneous Systems, Qumulo, Scality and SwiftStack have also joined the fray.
Object storage is clearly a technology of interest to both vendors and end users. Keep an eye on this space as the volume of data that organizations are tackling continues to grow.
---
The 451 Alliance is an invitation-only think tank for IT executives, technologists, and tech-adjacent professionals. Do I qualify?