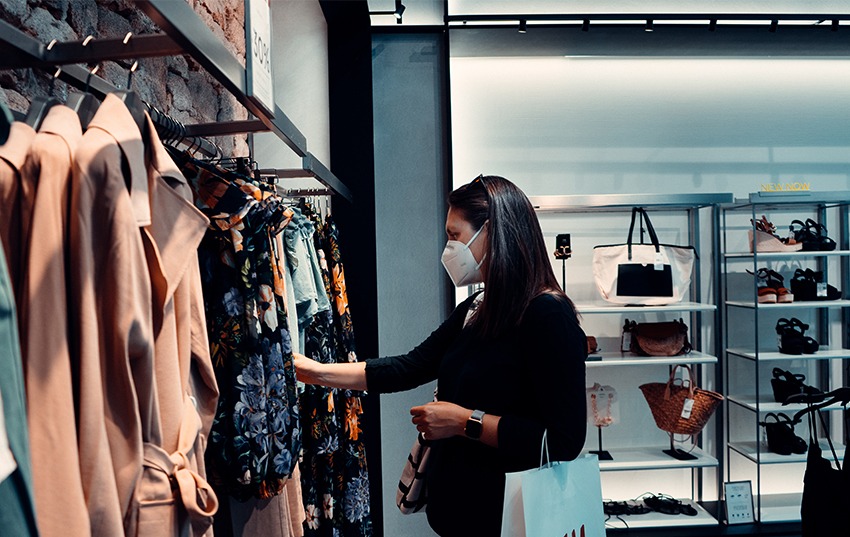 Even as America experiences a cautious reopening from pandemic lockdown in many states, the effect of the COVID-19 on consumer business is expected to last for months – maybe years.
Sheryl Kingstone, 451 Research's Vice President for Customer Experience and Commerce, reported in the webinar Data-Driven Experience Economy in the Age of COVID-19 that consumer-facing companies yet to embrace a digital marketing approach are now confronted with an urgent proposition: pivot or perish.
Kingstone presented the findings of a survey of 451 Alliance members exploring the impact of the pandemic on consumer spending and the customer experience (CX). She said the study's results show that while "75 percent [of consumers] are planning on spending less," there are important steps that sellers of goods and services can do to address CX and encourage sales in a tight economy.
What consumers want most in the "new normal" economy
"What is going to be the 'new normal' – and when is consumer spending going to return, and where is it going to return?" Kingstone asked.
Study respondents indicated that personal services (which may be purchased online but ultimately need to be delivered in-person) top the immediate-spend list, though an in-store retail experience is also highly valued.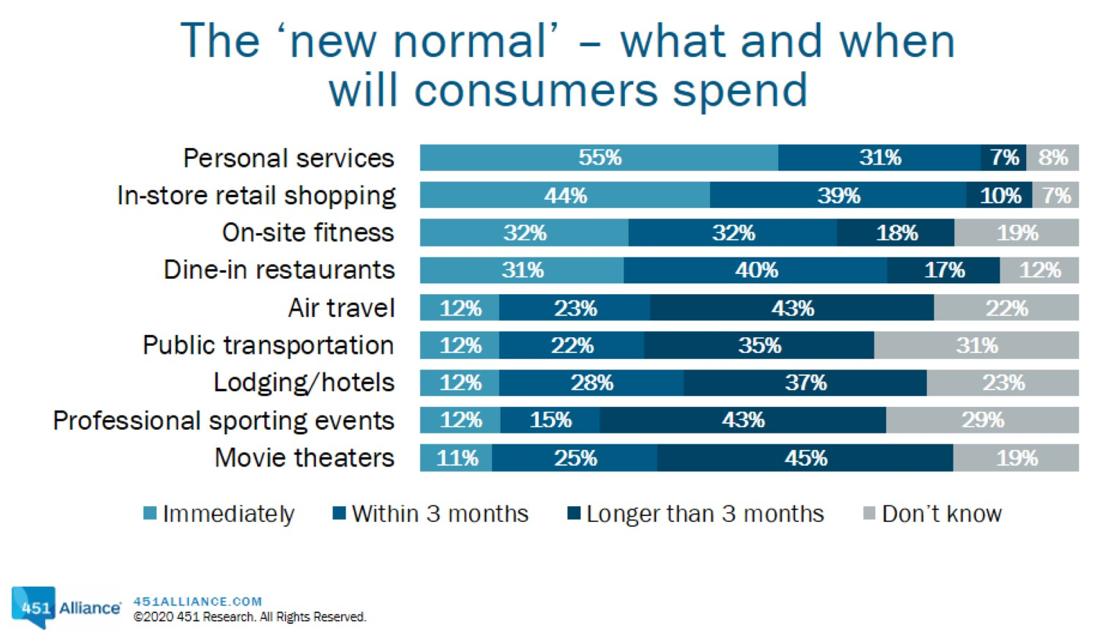 Kingstone discussed the measures e-commerce providers and retailers must take to reach customers who are reeling from the effects of a severe economic downturn and also reluctant – at least in many parts of the country – to venture back into society.
"We expect that this virus will be an inflection point as we reshuffle the deck of priorities," she observed. "Increasingly, changing customer experiences…have to go in place…. Businesses are going to have to respond to the pace of change. We either pivot, hibernate, or we're not going to survive."
Using data to digitally transform consumer business and CX
451 Research has long tracked digital transformation – the transition away from manual, paper-based processes toward a faster, smarter and more automated methodology.
Data is the foundation for absolutely everything.

Sheryl Kingstone
Years before this pandemic descended, Kingstone had observed a growing adoption of digital transformation, with the 29% of companies employing formal strategies in 2016 soaring to 52% just three years later.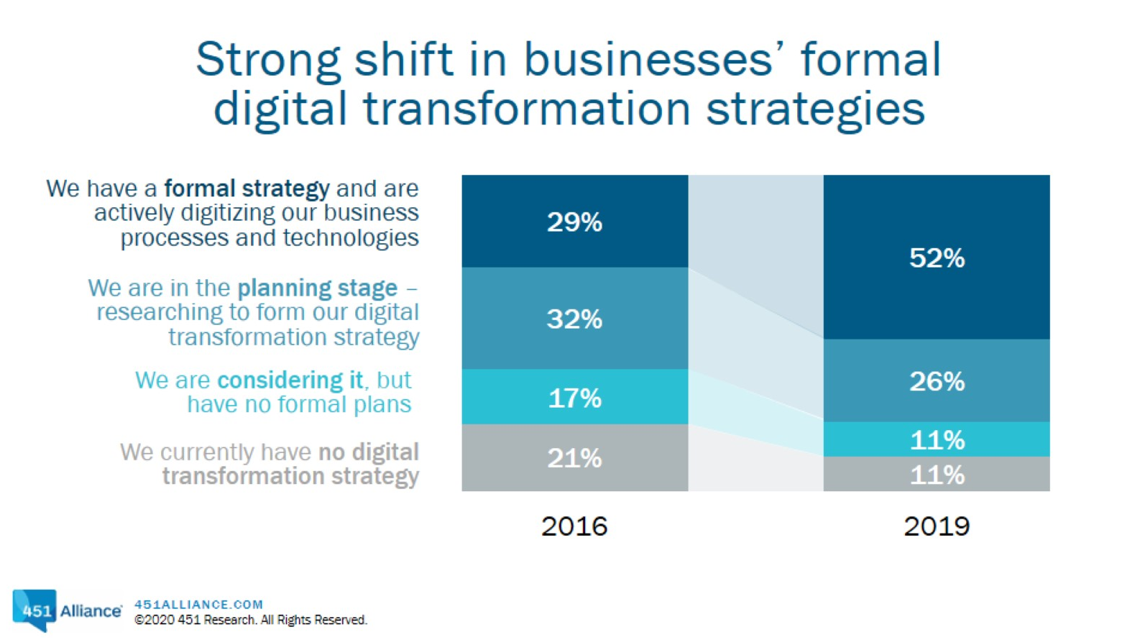 At the core of a digitally transforming organization is the effective mining and leveraging of data. "Data is the foundation for absolutely everything," Kingstone noted, explaining that "we look at the role that data plays…to ensure that businesses can rise to meet changing customer expectations….COVID-19 has given [those behind in digital transformation] reasons to potentially start."
Effective data use separates leaders from laggards
As with any technology trend, there are consumer business "leaders" and "laggards" in the adoption of digital transformation. Many embraced a data-driven approach early on (Shake Shack and Instacart, both well along the transformational curve, have reported strong sales despite the pandemic), while others have hesitated.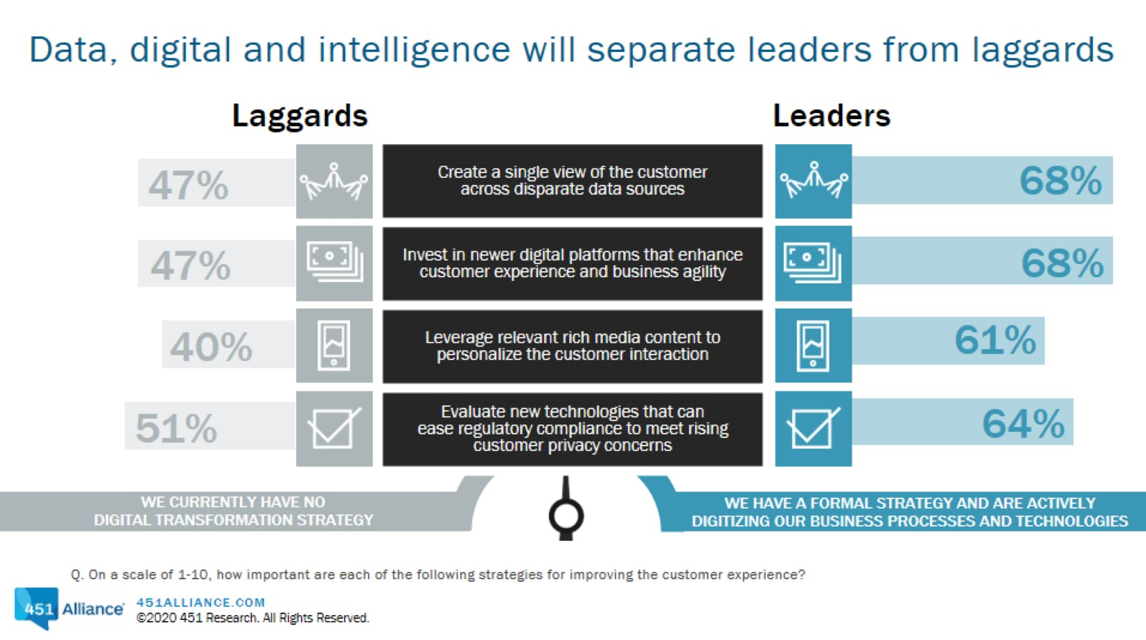 "For smart consumer businesses, improving the customer experience always remains front and center, even during the pandemic," Kingstone noted, adding that organizations invested in digital transformation are "using data in context at every step of the consumer journey."
This means deploying analytics to gain insight into each shopper, and leveraging that insight to improve CX, effect purchasing, and drive brand loyalty.
Through the webinar, Kingstone expands on many of the challenges and opportunities regarding digital transformation and data use that confront B2C and B2B sellers today.
This webinar and all 451 Alliance resources are available exclusively to the IT professionals and executives who have become Alliance members by taking part in our invitation-only surveys and interviews. Our thanks for your engagement and sharing of vital knowledge within this community.
Not a member? See if you qualify.