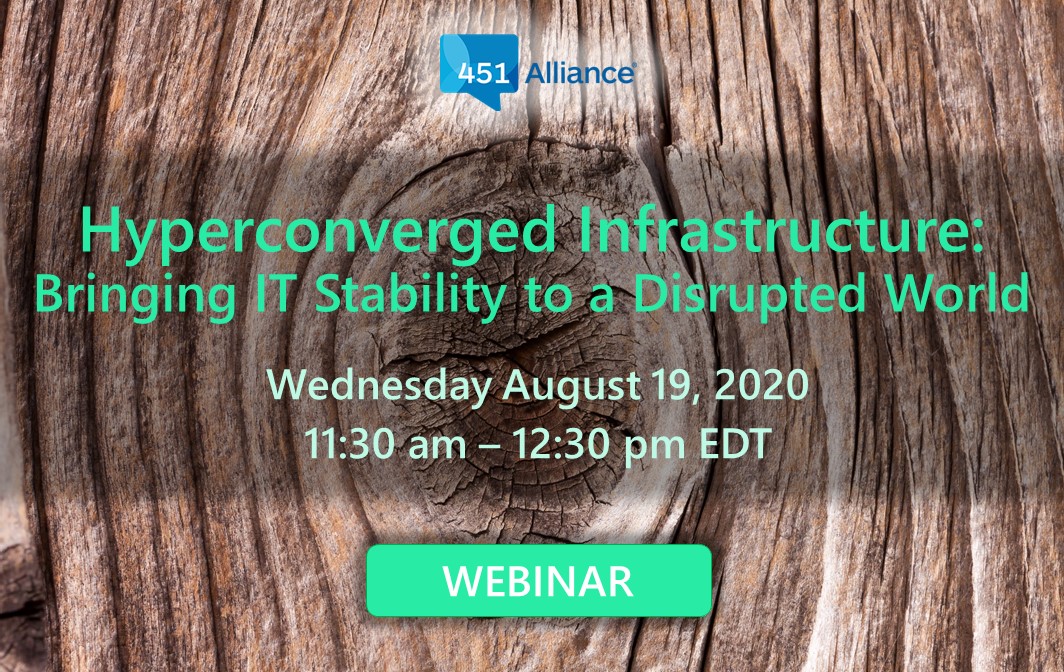 Join us at the upcoming 451 Alliance webinar, Hyperconverged Infrastructure: Bringing IT Stability to a Disrupted World, on Wednesday, August 19, 2020, from 11:30am-12:30pm EDT.
451 Alliance members will receive the slide deck and a recording following the presentation.
Not a member of the 451 Alliance? Submit an application to join the IT think tank and enjoy invitations to this and future webinars, the slide deck and recording, and unlimited access to our archives.
Apply here to see if you qualify for membership:
Webinar Details
As COVID-19 continues to disrupt both IT and business practices around the globe, hyperconverged infrastructure is increasingly seen as an effective approach to the digital transformation puzzle. The core value propositions of HCI, including agility and ease of deployment and management, now represent true game-changers as IT grapples with perpetually limited resources across teams.
As the HCI market matures, deployments grow diverse in both size and scope, entailing broader sets of workloads that capture a wider landscape of business requirements. In turn, strategic planning for HCI more commonly places the infrastructure squarely in the realm of organization-wide digital transformation, driven by a host of both IT and business factors. Pandemic-led disruption tends to amplify several of these drivers as IT teams scramble to normalize disrupted processes.
In this session with Christian Perry, research manager of infrastructure, you will learn:
HCI deployment trends: Location, size, scope
Workloads increasingly being deployed on HCI
IT and business drivers of HCI deployments
And more