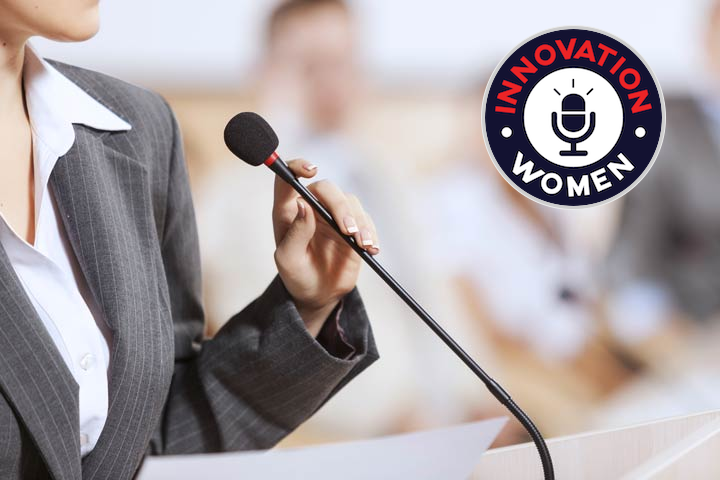 The 451 Alliance is proud to announce a partnership with Innovation Women.
As a think tank for IT and tech-adjacent professionals, the 451 Alliance seeks input from a diverse pool of contributors. We survey our members from around the globe to take the pulse of IT trends in business, and we want to ensure that women's voices are heard equally.
Innovation Women is all about amplifying women's voices in tech and business. It's an organization devoted to promoting women for speaking opportunities in panels, events, and conferences that might otherwise suffer from all-male-panel syndrome.
Founded in Boston in 2014, Innovation Women has been profiled by the Boston Business Journal and Inc magazine and nurtures a growing national presence in the speaker circuit. Event managers use the Innovation Women database to discover female talent, resulting in more speaking engagements for qualified women.
"If you are a technical or entrepreneurial woman, your speaking is an important part of your organization's marketing. It's great for your career and your personal visibility. And, it can help inspire the next generation of young women," Innovation Women co-founder Bobbie Carlton explains.
"When you get onstage at a conference or event, you get the opportunity to share your story.  You can connect with potential customers, partners and investors. And with social media, you're no longer talking to just the people in the room – you're talking to their entire network."
You get the opportunity to share your story.
Women's perspectives are critical, whether you're addressing an auditorium or taking a survey for an IT think tank. Together, the 451 Alliance and Innovation Woman encourage women in tech to speak up.
IT professionals and executives of all genders are highly encouraged to apply to the 451 Alliance to see if you qualify for membership. Let your voice be heard.