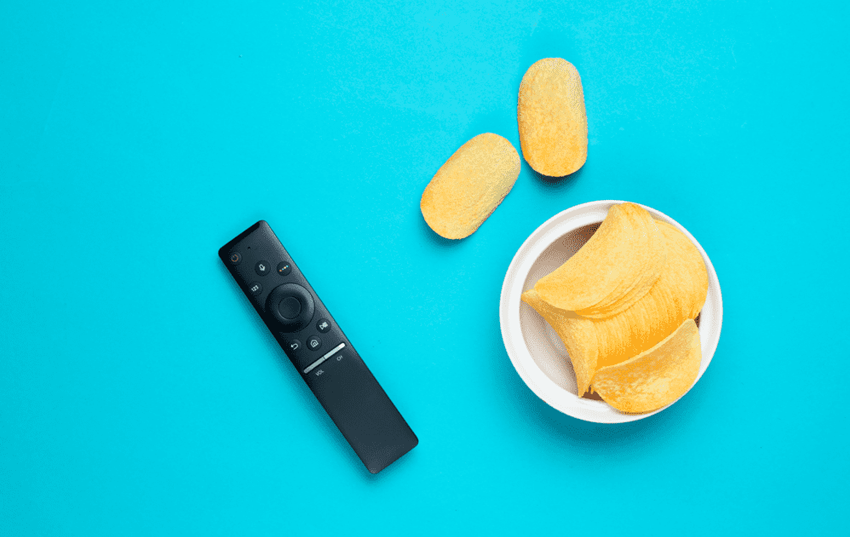 Grocery stores have long been the main battleground for consumer goods vendors as they vie for consumer attention via promotions, packaging and coupons. Startup Grocery TV is bringing digitization to them, offering digital out-of-home advertising to stores across the country. The company estimates that it generates nearly four billion monthly impressions.
The Take
Despite being one of the most important hubs of consumer shopping, grocery stores have long been underutilized as an area for product marketing. In this vertical, brands have traditionally competed on three factors: price, physical placement and packaging. Grocery TV is part of a larger movement to tap into a largely unchanged market by giving stores the systems to expand advertising capabilities, allowing consumer packaged goods (CPG) providers and other consumer-type vendors in industries such as insurance, entertainment and retail to meet consumers closer to where they are spending money. The company is at the right place at the right time.
Through Grocery TV, the installation of these enabled devices costs nothing for the stores, which are also invited to share in the revenue accrued from the advertisers — a proposition with, theoretically, few downsides. While some shoppers could react negatively to digital signage in areas where there previously were not any, there is a clear opportunity for brands in this space to gain access to a new channel for retail media. Grocery TV is one of a very short list of vendors attempting to leverage this opportunity.
Context
It is no secret that the post-2000s rise of e-commerce forever changed the way retailers navigate their sales channels. For years, the industry speculated that the retail apocalypse would spell the death of brick-and-mortar businesses. Although that never became a reality, the same sentiments rose again following the COVID-19 outbreak in 2020. Once more, it was thought to be the end of in-store shopping forever. While retailers scrambled to bolster their online experience to counter lockdowns, consumers awaited the simple pleasure of once again being able to shop outside their homes.
The pandemic is well in the rearview mirror at this point. Whereas many businesses found success in new features such as flexible order fulfillment, one vertical — grocery — exited the period looking nearly the same as it did when it entered. Grocery has proven repeatedly to be one of the most resilient industries due to necessity as well as how personal the individual shopping experience is.
Austin, Texas-based Grocery TV is a purveyor of an advertising services platform. The company was founded in 2016 by Marlow Nickell (CEO), Don Oelke (COO) and Edward Cates (then CTO) under the name Popspots to develop a console that was designed to reinvigorate dwindling magazine sales by capturing customer attention at in-store checkouts. Today, Grocery TV is in its early growth stages. The vendor has deployed nearly 20,000 screens and is approaching 4,000 outfitted stores.
As its name implies, Grocery TV is offered in grocery stores nearly exclusively, but the model can be extended to pharmacies and mass retailers. In 2019, the company landed its first round of funding, raising a $5 million series A from Silverton Partners. In May 2022, it snagged its second round of funding, raising a much larger $30 million series B from Sageview Capital and Silverton Partners.
In January, Grocery TV acquired Mediaworks Advertising Solutions, which possessed, among other things, a product that was a hand sanitizing station with a 32-inch, digital-out-of-home (DOOH)-enabled display. Our own estimates place the vendor's current headcount at about 60 individuals and its annual revenue at $10 million-$20 million.
Products
Grocery TV's offering spans both hardware and software, which come together to create its end-to-end, in-store advertising system. It begins with hardware itself, where the company either enables a store's existing screens to connect to the Grocery TV media network or replaces the existing electronic displays inside a retail location with enabled units. The installation is free to the individual shop as it is a turnkey, modular service provided by Grocery TV — all the actual store needs in advance is a power source and to be enabled with Wi-Fi.
Once the TVs are on Wi-Fi, store owners can drag and drop ads from a web-based software platform in near real time. As an added incentive for the store, the system functions on a revenue model that is a business strategy that should position Grocery TV for competitive growth. The vendor owns and operates the ad servers and the content management system, all of which integrate with existing demand- and buyside platforms. The CMS is web based and accepts only standard, no-sound ad formats, such as those used in online video and connected TV.
Previously, the units contained cameras to validate impressions, but they have since been removed due to changing data privacy dynamics. Grocery TV now uses third-party sources to validate impression metrics. It can deliver targeted media without the deployment of third-party data and without the lag traditionally seen in analog media such as flyers and circulars. Much of the current measurement goes down to key performance indicators to measure performance across the funnel, looking at metrics such as regional lift to determine campaign success.
Partnerships with PureView, Catalina, MFour, Foursquare, and others provide supplemental support to Grocery TV clients as a means of assisting with optimization and measurement of clients' marketing efforts. With each portion of the product active, it becomes a full-store system that is synchronized for the customer journey.
Partners
Given how limited advertising capabilities have previously been in stores, it is no surprise that Grocery TV possesses a broad partner network due to what it has done to create access in the space. The vendor's most direct advertising partners include CPG providers such as Mondelez International Inc., The Hershey Company and Johnson & Johnson, but it also supports non-endemic advertising to offer contextually relevant or complementary products and services that may also appeal to shoppers.
Being an intersection between retail media and DOOH, there is a wider scope of potential advertisers, which is why additional consumer-oriented industries such as financial services firms (e.g., Chase Corp., Bank of America Corp. and American Express Company) and entertainment providers (Netflix Inc., Spotify Technology SA and Telemundo) have also signed on with Grocery TV. The value proposition of meeting heads of households where they are actually spending money is critical.
Competition
For what it is, Grocery TV sits in a rather unique place in the market. It contends on two fronts, the first being digital signage and the second being displays for in-store advertising. On the digital signage side, there are vendors such as Mood Media and LG Electronics Inc., but most do not offer advanced capabilities like advertising and largely vie on criteria such display power. However, Mood Media differentiates via manageable content.
Grocery TV's most immediate rival is Cooler Screens, which also operates advertising-enabled displays in the grocery/convenience space. The latter outfits cooler doors in refrigerator aisles of stores with IoT-enabled smart screens. Additionally, Cooler Screens offers an advertising network as well as a revenue-share model. Unlike Grocery TV's displays, the installation of a Cooler Screens device is not free, as the costs associated with producing the units are higher due to their more advanced technological materials such as motion-detecting sensors, etc.
---
Want insights on consumer tech trends delivered to your inbox? Join the 451 Alliance.