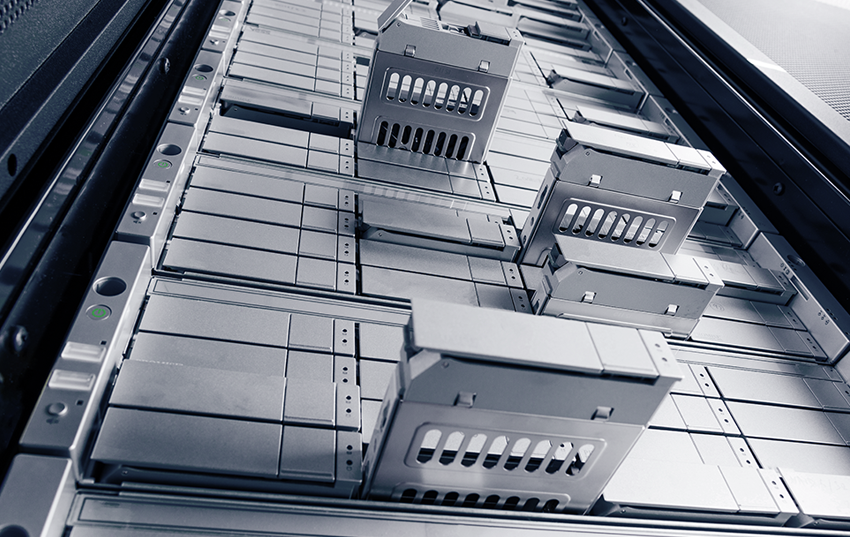 ChatGPT and other generative Artificial intelligence (AI) tools have brought AI to the forefront of the technology industry. Despite AI being around for several years now, the popularization of generative AI tools has caused a lot of buzz in 2023, driving growth along the entire infrastructure chain behind those technologies, including datacenters in some markets.
The extent to which AI will impact the datacenter industry, however, is still somewhat unclear. Since 2021, cloud providers began ramping up their deployments in third-party datacenters due to increased demand for their services caused by the COVID-19 pandemic. Yet, it is also true that the industry could see another boost, especially considering all the latest computer processing unit (CPU) and graphics processing unit (GPU) investments by cloud providers.
The buzzword phenomenon
One might take a skeptical view of AI's impact on the business considering the datacenter industry's history of hyping up a new trend every few years. Developments like 5G, Internet of things (IoT), blockchain and the metaverse were all propped up by the industry as huge growth drivers in the making. Not one of these technologies have materialized into a major growth catalyst for the datacenter business (or at least not to the extent the industry expected them to).
On the other hand, the cloud was once on that same list, and it has in fact become the top driver for datacenter growth, completely transforming the leased datacenter industry in the last five years. Furthermore, AI adoption will certainly fuel cloud growth, considering how many AI workloads currently live in the cloud, and that additional cloud provider growth is certainly going to positively impact the datacenter industry.
In short, although one has to be cautious of the hype surrounding AI, it is reasonable to say the technology is building on the momentum already started by cloud providers. However, the jury is still out on how radical that boost in momentum will be.
The current scenario
What can be observed in the current datacenter industry landscape is that a handful of US markets have been seeing exciting levels of growth, mostly fueled by cloud providers. Markets like Chicago, Phoenix, and Dallas are all seeing what seems to be new growth compared to what they were seeing just a year ago.
Phoenix, for example, is one of the fastest-growing markets in the US, and it is being driven completely by the hyperscale cloud providers. Looking at both self-built and leased facilities, the Phoenix market is on track to grow by an additional 1.1 GW of capacity by the end of 2027, according to 451 Research's Datacenter KnowledgeBase. In addition, datacenter providers in Phoenix highlight that power requirements per data hall have been on the rise.
Furthermore, hyperscalers have been on a buying spree for GPUs and CPUs, while also being very vocal about their intent to pursue additional infrastructure expansions. In recent earnings calls, cloud service providers indicate that they will invest significantly into AI-related infrastructure, but that is also only part of the infrastructure investments they plan on pursuing.
NVIDIA CEO Jensen Huang, in his keynote speech at SIGGRAPH 2023, seem to be positive that future AI workloads would live in the cloud. If that is indeed true, cloud providers will see an increase in demand for their services and will continue to expand their infrastructure investments, including in datacenters.
When looking at recent 451 alliance survey results, however, IT leaders in the industry did not seem so sure that AI would in fact be in the cloud.
Whether enterprises leverage the technology and need a physical facility or do it in the cloud leading cloud providers to expand their physical infrastructure, the datacenter industry would ultimately win see additional demand for its services.
The verdict
Over the last year, it can in fact be observed that hyperscalers have expanded their infrastructure, partially to service AI workloads. These cloud service providers are also planning to invest additional capital into infrastructure expansion, again in part driven by future AI needs. In addition, hyperscalers have been leasing datacenter capacity across several US markets at higher rates than before, with datacenter providers seeing higher density requirements from those customers which are likely to continue increasing.
Consequently, it is fair to say that AI is having a positive impact on the datacenter business, although it is not causing a complete transformation of the industry quite yet: there are no datacenters being constructed entirely for AI, but rather AI-related infrastructure being deployed together with other workload types. Furthermore, datacenter providers have not had to modify their datacenter infrastructure in any major way (yet) to service those AI-related workloads. Nevertheless, the impact of AI on the datacenter industry seems to be a positive one. One will have to closely monitor how the technology develops to fully assess just how much of the AI buzz is expected to materialize.
---
Want insights on datacenter trends delivered to your inbox? Join the 451 Alliance.