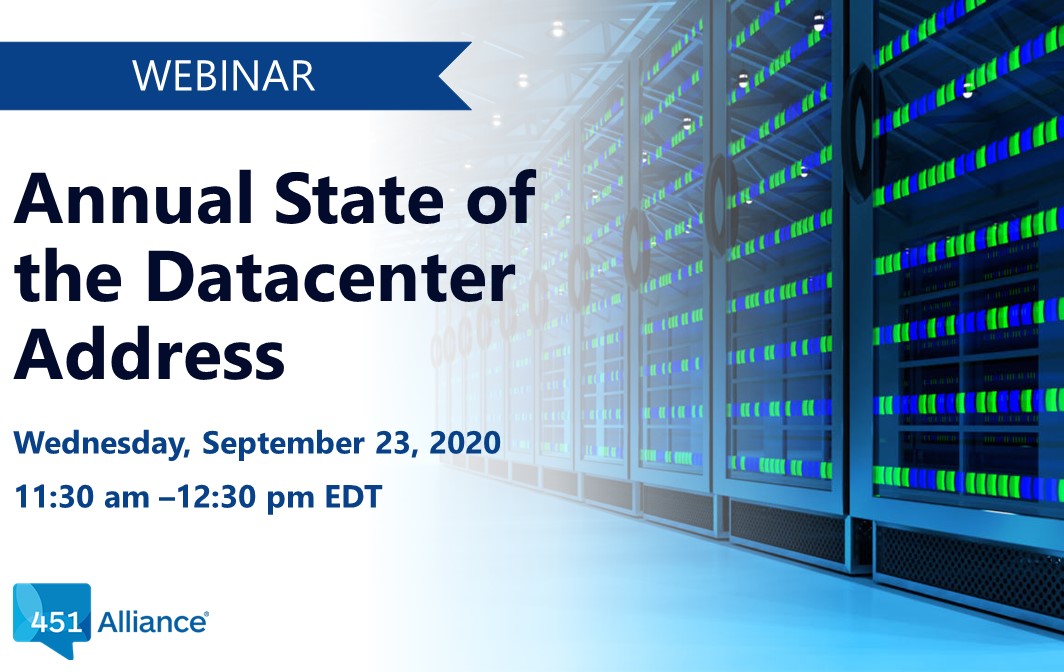 Join us at the upcoming 451 Alliance webinar, Annual State of the Datacenter Address, on Wednesday, September 23, 2020, from 11:30am-12:30pm EDT.
451 Alliance members will receive the slide deck and a recording following the presentation.
Not a member of the 451 Alliance? Submit an application to join the IT think tank and enjoy invitations to this and future webinars, the slide deck and recording, and unlimited access to our archives.
Apply here to see if you qualify for membership:
Webinar Details
As IT infrastructure continues to adapt and change to meet the needs of end-users, so too must the underlying datacenter infrastructure evolve.
In our 451 Alliance survey on Datacenters, we establish the current norms for things like datacenter sizes and densities, but we also asked IT leaders to project what growth they see coming on the horizon, as well as what is driving that growth.
Join Dan Thompson, Research Director for Datacenters at 451 Research, in this webinar to answer questions like:
Where are expansions happening, and why?
Why companies choose to leverage colocation, and why not?
How commonly do companies move workloads from the public cloud to colocation, and why?
What are the impacts of COVID-19 on datacenters and the colocation industry?