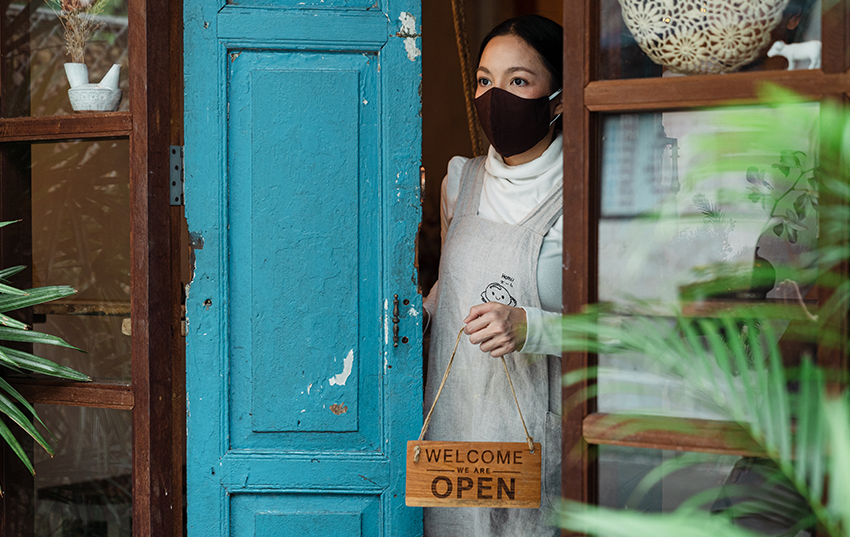 The coronavirus pandemic is changing the face of customer experiences (CXs). The digital maturity of an organization – whether it is digitally driven or digitally delayed – influences business priorities, as well as key budgets and investments in the CX technology stack. As businesses continue to invest in their digital transformation to improve CX, understanding the current vendor landscape, top priorities of attributes and what is the most important aspects of renewal and advocacy can help business decision-making. Results from the 451 Alliance's latest Customer Experience & Commerce survey highlight the state of digital maturity along with several key insights and developments.
When compared with last year's fielding of our Organizational Dynamics survey, along with a check on spending in July due to COVID-19, we see a decline in the growth of CX software spending across marketing, sales and customer service, with a smaller relative proportion of companies intending to increase their spend in these areas over the next 12 months.
In light of COVID-19 and shift to digital experiences, businesses are reshuffling the proverbial deck of priorities to implement technologies that drive stickier relationships and competitive differentiation. We see a major cloud war between Salesforce, Microsoft, SAP, Oracle and Adobe. While Salesforce and Microsoft have the strongest brand perceptions, ServiceNow, Zendesk and Hubspot are strong contenders in CRM.
The maturating of CRM technologies is shifting priorities for likelihood to recommend and repurchase toward agility of the platform and industry capabilities. Marketing and digital experience technologies require stronger emphasis on the pace of innovation. Innovations in cloud infrastructures, application architectures and AI and machine learning (ML) are all enabling new ways to digitally transform and deliver new experiences that will be more immersive, frictionless and contextual. The customer journey is highly complex and will only become more so as new and emerging digital channels of engagement proliferate and the volume of customer data grows.
Here are the key takeaways from the survey:
No major change in overall business objectives from pre-COVID to COVID.
Business objectives have remained consistent since our 2019 fielding, with the 57% of respondents prioritizing retention and customer lifetime value at the forefront. Forty-six percent of respondents are also focusing on growing revenue by selling more to existing customers.
81% percent of digital leaders state optimizing the customer journey to increase customer retention and engagement has gained more attention.
Those shifting requirements are directly tied to improving their digital experiences to accelerate their need for leveraging data to meet new and/or shifting customer requirements and transforming to a real-time enterprise.
There is a huge emphasis on digital experiences.
Fifty percent of enterprises have increased their organization's overall CX technology budget to improve their online digital experiences as a result of the COVID-19 outbreak. As organizations expand their CX budgets, many are looking to establish oversight of the more pervasive behavioral changes stemming from the pandemic that will redefine digital experiences moving forward.
Adoption of CRM is still underutilized in small businesses.
While CRM has been around for over three decades, it still has plenty of room for growth. Almost 70% of digitally driven organizations have deployed, but less than half of digitally delayed organizations currently use CRM. If we look at size of organizations, only 35% of small businesses use CRM and another third are still considering or redeploying. CRM implementations are moving away from antiquated data stores toward more value-added automation capabilities focused on strengthening account relationships. But businesses still need to achieve a comprehensive picture of customer activity and behavior, which is critical across the complete customer journey from marketing to sales to service.
The agility of platforms and the pace of innovation drives the majority of advocacy and renewal.
Modern platforms provide greater flexibility and scalability, allowing for more seamless integration into existing investments. CX vendors are attempting to help customers overcome previous failures with more agile, intelligent and data-driven platforms. The pace of innovation is important for datadriven experiences using AI and ML, intelligent automation and usability.
Seventy-six percent of digital leaders say that unifying business data to create more contextual relevance is very important to improving CX.
Adopting a customer-centric, data-driven approach is critical to remaining relevant in the eyes of consumers and competitive in a rapidly shifting market landscape. The experience economy relies heavily on data. It's virtually impossible to plan for all potential customer journeys, because each is a nonlinear, self-directed interaction – or micromoment – across that customer's experience. However, facets of the physical journey, when tracked, can be used as influencing factors in digital interaction.
SaaS vendor growth will accelerate.
Initial concerns over security, reliability and robustness are no longer primary barriers to adoption. SaaS companies were hot even before the COVID-19 pandemic. During 2020, SaaS saw greater attention due to the shift toward to cloud infrastructure, digital experiences and remote workforces.
---
Want insights on consumer tech trends delivered to your inbox? Join the 451 Alliance.