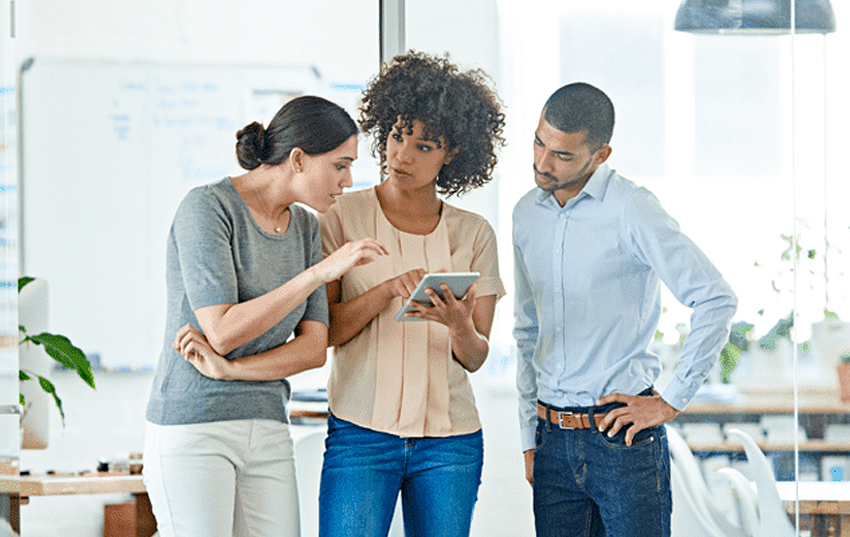 Technology is the enabler of the experience economy, underpinning the entire value chain, from experience-centric innovations to data-driven operational systems in its delivery. Harnessing the right technology can help organizations close the gap between strategy and execution in the delivery of a personalized, intuitive experience, according to Chris Marsh and Sheryl Kingstone, research directors at 451 Research, a part of S&P Global Market Intelligence.
The race to monetize the experience economy demands heightened levels of precision and velocity that raises the bar of how organizations need to operate across their different domains. 451 Research has identified the top 10 technology trends that organizations should look out for.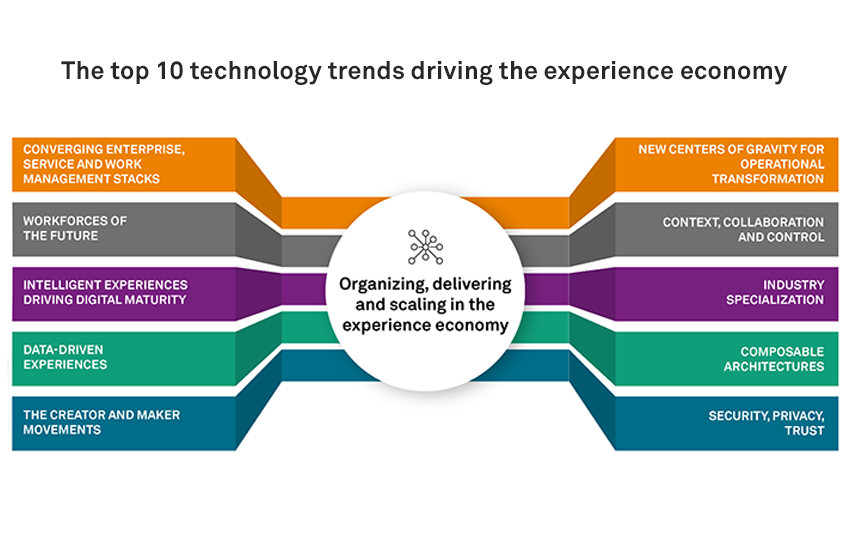 Converging organizations, service and work management stacks
Converged application systems are emerging to allow more agile operating models and integration across silos. Examples can be found in the blurring of lines between contact center as a service (CCaaS), cloud-based unified communications (UCaaS) and customer relationship management (CRM) used in customer and employee digital engagement. In addition, automation technologies are integrated into unified platforms.
New centers of gravity for operational transformation
The "middle office", units identified by hybrid names such as CustomerOps (customer operations) and FinOps (financial operations), is the result of a more integrated way of operating. Meanwhile, 75% of respondents to a recent 451 Alliance survey said improvements to bringing product teams closer to customer experience (CX) personnel is a growing priority. Technology that enables this goal, such as real-time customer collaboration and engagement tools, is in high demand.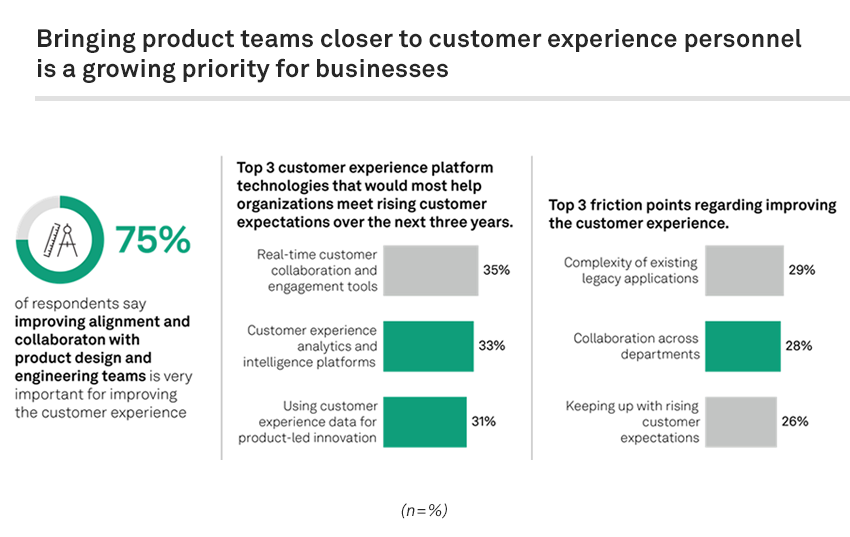 Workforces of the future
Human resources (HR) is focused on providing employees with the necessary tools and environment for their work, aside from connecting corporate strategy with execution. A lack of cohesive software strategy and lack of clarity among employees could impede the outcome. More progressive organizations tend to invest in technologies and cultures that enable clear visibility from strategy to individual tasks.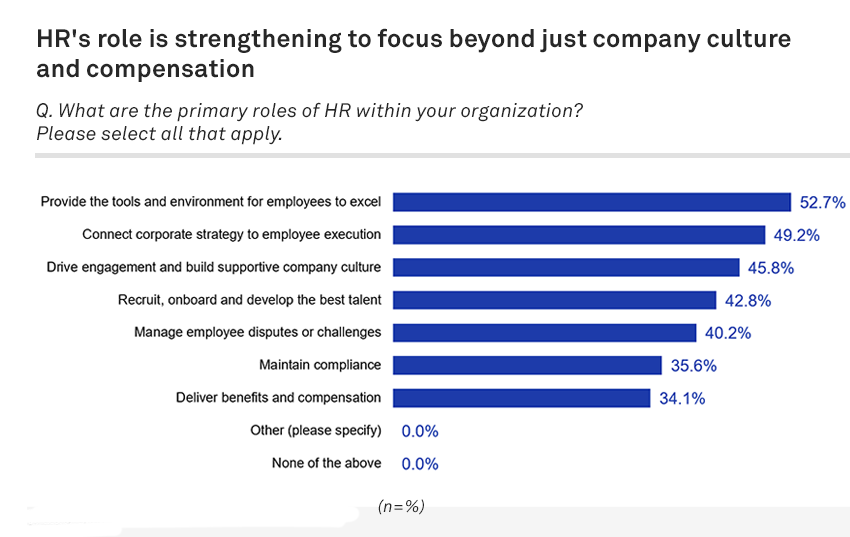 Context, collaboration, and control
The acceleration of digitization, cloud, and data is enabling innovation. Organizations are seeking easier-to-use applications with codeless capabilities, while applications are embedded with collaboration tools to improve communication.
Intelligent experiences driving digital maturity
A "digital by default" experience economy means customers expect consistent experience across emerging devices and channels. This paradigm shift demands organizations to invest in real-time platforms to build stickier relationships, as well as to better align legacy and new digital norms.
Industry specialization
Customizing CX applications for specific organizational domains is crucial because each industry has unique requirements for integration into specific back-end platforms, specific customer data models and training algorithms for artificial intelligence (AI). Vendor selection is key.
Data-driven experiences
Data literacy is a growing skill set among HR professionals especially in the emerging field of people analytics. Data-driven initiatives in employee experience (EX) and CX may not be mutually exclusive. A growing number of organizations are investing in these areas to bring about a return in the other. Meanwhile, capturing and unifying disparate sources of consumer data is the first step to pushing critical insights across the channels and stakeholders to better shape the customer journey.
Composable architectures
A more composable architecture comprised of modular components such as microservices, application programming interfaces (APIs) and headless applications that can be easily configured to meet business-specific needs. Organizations will be able to respond more swiftly to new touchpoints and front-end capabilities. In other words, composable architectures represent a decoupled ecosystem that provides organizations the agility to tack on new functionality without having to re-platform or disrupt key workflows.
The creator and maker movements
A new era of creativity dawns with the explosion of user-generated content. Organizations can make use of social commerce tools to develop ecosystems of authentic user-generated content around their products. This approach lays the foundation for fostering more transparent, trusted relationships with customers. Similarly, automation technologies like business process management lifts employee morale by giving employees more control in their workflows.
Security, privacy, and trust
Rising consumer demand for data transparency and control, alongside emerging regulatory requirements have resulted in a shift towards, first-party, consent-based data-collection practices. This creates opportunities for vendors to develop new products, such as in social commerce or workplace tools.
---
Want insights on workforce productivity and collaboration trends delivered to your inbox? Join the 451 Alliance.