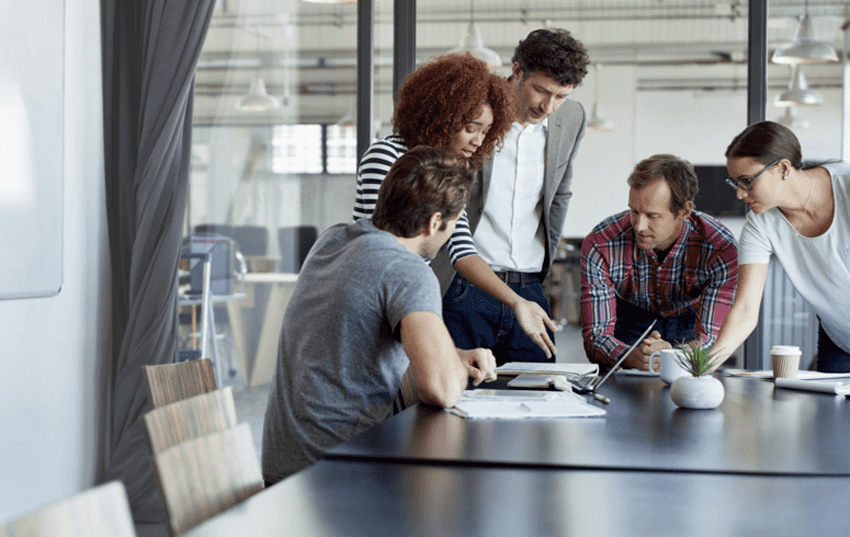 An unintended consequence of digital transformation has led to the "middle office." The middle-office sector is a proliferation of roles with cross-organizational boundaries that do not fit into either the traditional front- or back-office categories. Unmet customer needs in this growing space could be the best area for business-to-business (B2B) enterprise software vendors to seek growth, according to Bruce Daley, senior research analyst, customer experience and commerce at 451 Research, a part of S&P Global Market Intelligence.
Emergence of the middle office
Known by departments with hybrid names such as customer operations (CustomerOps) and financial operations (FinOps), the middle office supports the operations of various departments. Although not essentially technical in nature, responsibilities in the middle office include the quasi-IT work of maintaining and extending stacks of third-party software-as-a-service (SaaS) production, as well as creation and curation of the data the stack depends on. Notably, traditional IT capabilities such as data management, compliance, process automation and analytics are increasingly falling under the remit of the middle office.
Several industry trends, such as cloud computing and applications of artificial intelligence, are supporting the creation of the middle-office market. Digital transformation of revenue generation has been one of the most significant trends, giving rise to the popularity of positions in revenue operations. From a position in the middle of the organization, these roles help to ensure little disruption in revenue acquisition.
Evolving responsibilities
Middle-office functions are evolving across departments as digital transformation takes hold. For example, the middle office is taking over more data management responsibilities in data governance, previously a siloed and manual process with each department being responsible for its own data. Going forward, the middle-office positions are expected to be agile and more technically demanding as they play a more important role in operations management.
Middle-office vendors
Conga: A cloud-native software service provider aiming to unify various revenue life-cycle management business processes.
Maxio: Provides subscription management and revenue intelligence for SaaS organizations.
SmartKarrot: Helps businesses achieve renewals by adding expansion features (cross- and upselling) into sales and account management.
Sturdy: Collects and analyzes customer-generated data to glean insight into risks, trends and opportunities.
Salesloft: A sales-enablement specialist that has expanded its revenue workspace offering into forecasting.
Zilliant: Servicing a wide range of traditional industries with pricing-optimization tools that draw on general ledger data. The company expects to offer prescriptive sales recommendations, drawing on its vast data trove.
More to come
Still in its infancy, the middle-office market is expected to contribute fresh business for B2B enterprise software vendors. Early movers stand to reap the rewards.
---
Do you have your finger on the pulse of tech trends? Join the 451 Alliance for exclusive research content on industry-wide IT advancements. Do I qualify?