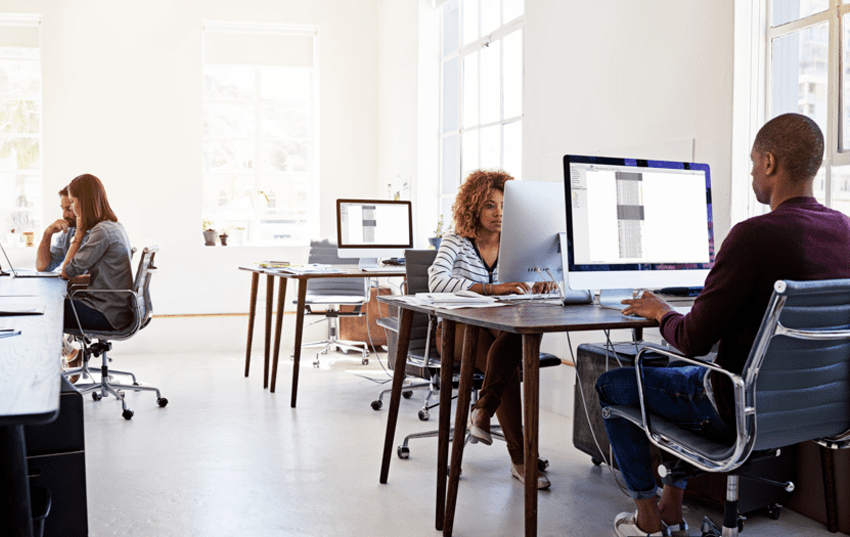 The table is crowded with many types of vendors for the typical IoT project, leaving many traditional IT providers wondering where exactly they fit. Enterprises prefer IT vendors to be a strong equal among many — rather than necessarily take the lead — and are most attracted to partners delivering best-of-breed technology at a competitive price, according to 451 Research's Internet of Things, Vendor Decisions 2022 survey. Among IT vendors, IoT security, cloud and connectivity providers rank as the most critical, although the no single type of vendor is considered significantly more crucial than the next.
The take
It can be tough being an IoT vendor — especially when determining the most suitable role to play in often complex, wide-ranging IoT implementations. Large IT providers especially are used to selling products and services directly to large enterprise IT departments or via established channels. When faced with IoT deals, however, they often run into other providers seeking lead project roles — especially operational technology (OT) vendors and often influential systems integrator (SI) partners — in ways that can cause sales confusion or roadblocks.
While seeking a lead or primary role in any project pays dividends, the more likely path for IT vendors in IoT deals is to be one of many and to play well with others. Relationships with other vendors, including those pesky OT and SI providers, can help smooth the way and open up new opportunities. So can delivering best-of-breed technologies that help deliver essential IoT use cases. What will not necessarily help is being a "preferred" vendor in another part of the business. For IT vendors, IoT deals are more often procured and awarded on their own accord, with a wider range of enterprise stakeholders at the decision table. It is a story we have told many times over the years, again supported by the latest feedback from IoT-deploying enterprises. If they have not by now, IT vendors should align themselves to this IoT reality.
Summary of findings
Security, cloud and connectivity providers rank as the most important IoT vendors — although no single type of vendor stands out above the rest, a nod to the wide-ranging complexity of typical IoT initiatives. The largest percentage of respondents rank the following vendors as "very important" to their IoT deployments: security vendor (56%), cloud service provider (52%), connectivity provider/telco (45%), IoT platform vendor (44%) and business/IT application provider (42%).
Ability to deliver best-of-breed technology and at a better price than competitors are the top two attributes enterprises seek in their IoT vendors. Fifty-seven percent of respondents rank technology as a significant vendor attribute, followed by cost competitiveness (48%), deep IoT expertise (41%) and ability to deliver IoT-enabled business outcomes (40%). Coming in at the bottom of valued attributes is "legacy" status (usage elsewhere in the organization), cited by just 23% of respondents.
Asked to define the role IT-specific vendors should play in IoT projects, respondents are more likely to describe an active rather than a passive role. For example, 36% of respondents say IT vendors should "work closely with other companies," including OT vendors or SIs, to define and implement IoT projects. Another 30% say IT vendors should take a lead role. On the other end of the spectrum, 30% of respondents say IT vendors are best viewed as technology-focused providers only, while 4% say IT vendor involvement in IoT projects should be as limited as possible.
Preferred consumption model for IoT products and services has shifted to operational expenditure approaches. Forty-six percent of respondents select opex as their preferred consumption model, while 37% choose capital expenditure. Meanwhile, 17% prefer to consume IoT products and services via an outcome-based model (e.g., paying solution providers based on the delivery of successful business outcomes).
Within enterprises, IoT decisions continue to be made by committee. Technology decisions are primarily made by IT — 46% of respondents say their IT department made those decisions followed by OT (20%), line-of-business groups (20%) and stand-alone digital group/chief technology officer (14%). When it comes to budget to purchase IoT products and services, IT is identified as the most significant contributor (36%), followed by line of business (28%), digital business unit (18%) and OT (18%). OT's relatively low showing in both questions likely comes down to not all enterprises having formal OT groups, especially nonindustrial enterprises.
---
Want insights on IoT trends delivered to your inbox? Join the 451 Alliance.