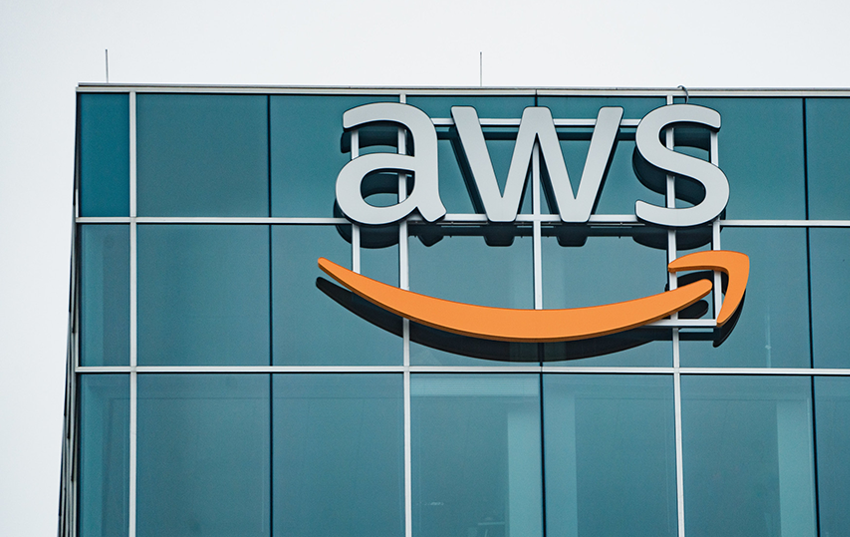 The big three cloud providers see economic stress as an opportunity to land more workloads on their infrastructure, which can contribute to IT buyers' cost-cutting and sustainability efforts. With steady capital investments in public cloud infrastructure and incentives to help customers spend less, they are optimizing for long-term loyalty, even if it means fluctuating earnings and margins.
The take
Cloud adoption can be a deflationary force — helping customers deal with risks related to supply chain uncertainty, energy costs and skills shortages — in an inflationary economy. While some providers (e.g., OVHcloud, Hetzner, DigitalOcean) have announced broad rate increases, Amazon Web Services, Microsoft Corp. (Azure) and Google are generally holding prices steady and forging ahead with investments in public cloud capacity and personnel to accommodate future workloads and evolving use cases. This requires helping buyers get more value for their cloud spending, even if it means lower revenue in the near term. The hyperscalers are not immune to economic trends, and they will likely increase prices in coming quarters, but for now they are finding other ways to economize.
Weathering economic headwinds
Despite broad macroeconomic inflation in 2022, the hyperscalers haven't raised prices on basic cloud services: 451 Research's Cloud Price Index, which tracks benchmark pricing around the world for cloud services from AWS, Azure, Google Cloud, IBM Corp. and Alibaba Group Holding Ltd., barely budged through the first three quarters of 2022. We have seen targeted price hikes as a way of influencing customer behavior, and AWS signaled a change in direction in May when it charged more for the new compute-optimized c7g virtual machine than the prior-generation c6g.
Nevertheless, the transition from on-prem-managed IT infrastructure to cloud-managed (and increasingly automated) infrastructure continues. Organizations expect a lot of transformation in the coming years: 75% of respondents to our Cloud, Hosting & Managed Services, Cloud Pricing 2022 survey expect their IT environments to undergo moderate or major transformation over the next three to five years. During their quarterly earnings calls, the big three providers reported some changes to timelines and scope of transformation projects due to inflation, but the bigger message was that customers in the process of modernizing their IT estates are forging ahead and signing big contracts to secure long-term discounts.
Before raising prices, the big three have used other ways to keep costs under control:
Lengthening depreciation schedules. AWS, Microsoft and Google have all extended the useful life of their cloud server and network equipment in the last few years, with substantial financial benefits. In 2022, Microsoft said it would extend the depreciable useful life for cloud server and network equipment assets from four to six years, with an expected favorable impact of $3.7 billion for FY 2023.  Previously, AWS had increased the useful life for servers from four years to five years, and network equipment from five years to six years, resulting in a first-quarter benefit of approximately $1 billion in lower depreciation cost. Google made a similar move in 2021. Enterprises themselves can make these changes with company-owned equipment to "sweat the assets" and conserve capital during lean times; the shift of IT to public cloud makes this lever less effective.
Prioritizing long-term contracts. With price increases looming, cloud-mature customers are eager to sign contracts that lower unit costs in exchange for longer terms. During their quarterly earnings calls, AWS, Microsoft and Google said they were landing more large deals, which yields a steeper discount for the customer and more predictable demand for the provider. (Likewise, many of the broader software and service price changes we have seen this year have been targeted at pay-as-you-go offers to incentivize longer-term commitments.) This entails trade-offs for both buyers and sellers: (1) The big three cloud providers reduce customer-retention costs when they sign these deals, but they can also create volatility in bookings growth rates. (2) While Reserved Instances and other long-term purchasing models save money, they represent a "use it or lose it" proposition for the customer and may lead to underutilization and waste. (3) These arrangements limit the ability for real-time cost and performance optimization, a growing trend for cloud-native applications that rely on machine-learning-driven models to configure and adjust infrastructure usage on the fly.
Investing in sustainable energy. Power costs are the top operating expense for any datacenter. With reduced supplies from Russia, European energy prices in particular have skyrocketed. Microsoft Azure has the greatest exposure in the region, with 11 locations in Europe; Google Cloud has 10 regions in Europe, including five tagged as "Low CO2," meaning the region has a carbon-free energy percentage of at least 75%; and AWS has eight. The impact of rising oil and gas costs for Azure will be cushioned at its LEED-certified Sweden region, opened in November 2021, which is powered with carbon-free energy. AWS' Frankfurt region is carbon-neutral, and its Spain region, which opened in November 2022, relies on energy generated by Amazon's solar investments in the country. The big three are benefiting from energy investments in other regions as well: Google Cloud parent Alphabet Inc. also has a one-third ownership stake in the Ivanpah Solar Power Facility in California, representing 130 MW of capacity, and in December 2022 Microsoft inked a deal to source 150 MW of solar power for its operations in India. (Fun fact: For our general-purpose compute specification, AWS and Azure charge about 35% less in India than in the U.S.)
More disciplined hiring. AWS, Microsoft and Google went on a bit of a hiring binge in 2021, but this year they put on the brakes and are focusing on technical roles. With wages rising, the big cloud providers are spending more to retain technical talent. Alphabet added over 12,000 employees in Q3 2022, but planned to cut that figure in half for the fourth quarter; the company has prioritized technical and engineering talent all year. In May, Microsoft nearly doubled its global budget for salary increases and increased stock compensation by 25%, and in October it said it expected minimal headcount growth from Q3 2022 to Q4 2022, after increasing staffing by 22% from the year before. AWS parent company Amazon.com Inc., after doubling the salary cap for some employees in February due to the competitive labor market, implemented a hiring freeze in November to keep costs in check. As of mid-December, Amazon's website says there are 281 open jobs at AWS, most in engineering and software development, down from a whopping 28,000-plus four months earlier.
---
Want insights on cloud computing trends delivered to your inbox? Join the 451 Alliance.