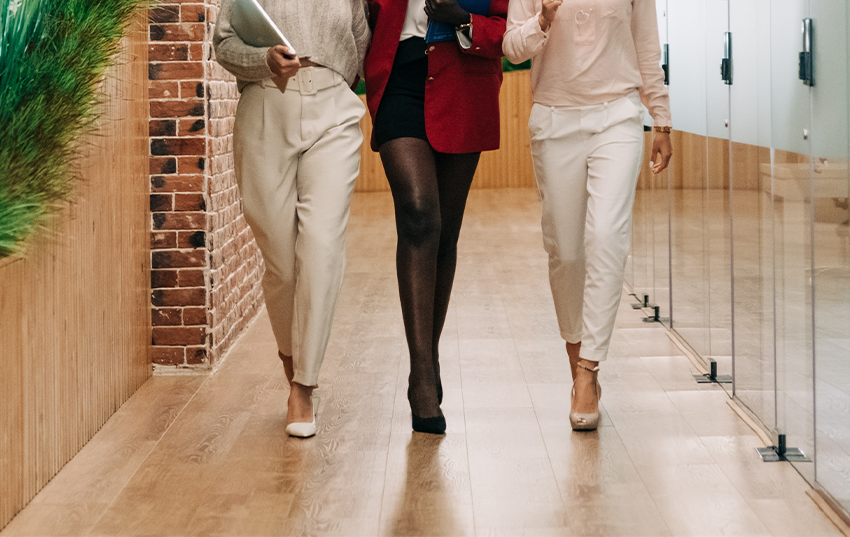 The unprecedented events of 2020 were a watershed moment for diversity and inclusion (D&I) issues, where momentum to improve diversity in the workplace took a leap forward in some companies.
The tech and IT industry's homogeneity problem has long been more acute compared with other sectors, in both racial and gender equity. The 451 Alliance's Digital Pulse, Diversity & Inclusion survey shows that change can happen from the top down, as companies undertake the important initial step to pledge commitment to improving D&I in the workplace.
No women left behind
First, here's the good news: Women are better represented in IT in several up-and-coming roles. Positions that see the highest number of full-time female employees are application management/support and app developers/DevOps as the IT functions, as well as customer experience roles in the digital economy sector.
This is cause for celebration because the improved numbers mean more women will propel digital transformation. Underrepresentation of women in IT infrastructure operations may be less of an issue in the future as businesses adopt software-centric practices.
A Win-win solution
Digital transformation leadership and progress on D&I are not mutually exclusive, according to the 451 Alliance survey. Nearly three-quarters (71%) of respondents from organizations with digital transformation leaders affirm that D&I programs are currently in place, or a commitment has been made to implement them. The same is true for only one-third of organizations that are digital laggards.
Digitally inclined management teams are also more likely to promote more women to leadership positions – 55% in digitally advanced companies compared with 20% of digital transformation laggards.
Challenges ahead
Here comes the bad news. There remain organizations that are just paying lip service to promoting D&I.
One in five respondents think their employers are not doing enough to improve representation in the workforce. Less than half (43%) believe their organizations have formal plans in place to increase the number of women in leadership positions.
Greater strides must be made in the IT department, where the workforce is skewed against women – just over half of the respondents agreed that women are proportionately represented. Nevertheless, we're seeing progress in racial and ethnic diversity for over two-thirds (70%) of the respondents.
Diversity-in-progress
On the other side of the coin, technology is often an enabler to a more inclusive workplace. About seven in 10 respondents believe that technology is supporting the needs of employees with disabilities. Examples include assistive products such as screen readers and motion- or eye-tracking equipment, which can enhance learning, working and daily life for employees with these technological needs.
Technology can be both the enabler and the driver for greater D&I in organizations. For many, there is still a long way to go, but there's no excuse for the technology sector to be behind in diversity.
It's a bird! It's a plane! It's an eVTOL? A primer on advanced air mobility

The era of "flying cars" is said to be among us, sparking debate over classifications within the space. Vendors often define themselves as advanced air…