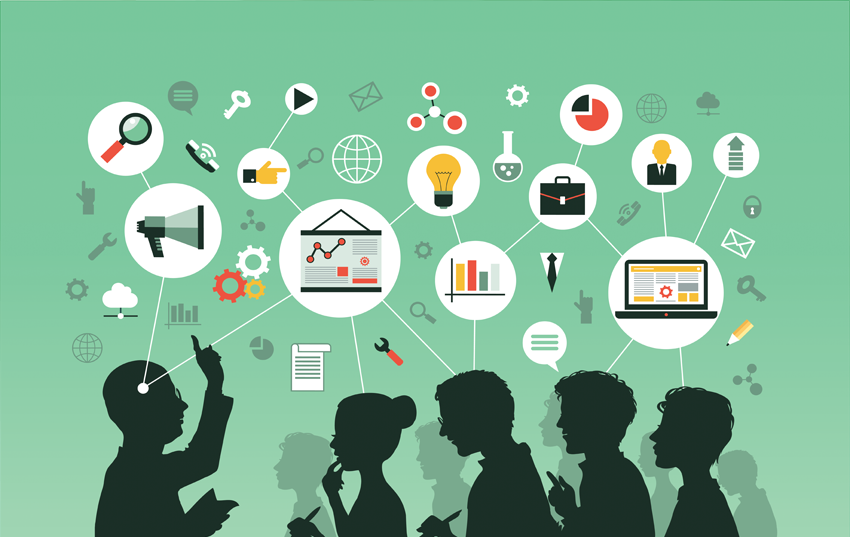 [My users] are coming to us now… and they'll say, "I read this thing in the weekend," or, "My son works for a company that does this. How do we do that or whatever it is?" So we're getting more interest out from the business into IT that way. IT is not driving those conversations anymore… They have a seat at the table, but they're not owning it.

451 Alliance member
Exchanges like this reflect the growing curiosity of professionals who want a stake in IT.
What happens when non-IT pros chime in with suggestions or questions about enterprise tech at their company? How should IT handle those conversations? And why is the conversation changing, anyway?
Technology is mainstream and mandatory
How to Be Data-Driven: A Guide to the Importance of Cultural and Organizational Change
Download report >>
Business professionals didn't always have to be technically proficient. Back in the day, their IT corporate department shielded them from the complexities of hardware, software and networks to serve up a working environment. They could simply trust that everything they needed was in that environment, and that it was secure and functional.
These days technology is an integral part of modern life, from FitBits to smartphones to robot vacuums. This has forced even the most tech-averse consumers to adapt.
As a result, there are more opportunities for nontechnical professionals to take an interest in enterprise technology used by their employers.
Collaboration is Key
Some IT professionals might see this expression of interest in technology as annoying, irrelevant or even meddling. After all, consumer technology isn't the same as enterprise tech. And what a friend or neighbor's company is doing IT-wise might not apply to another organization.
But getting ahead of competitors and being first to market with new offerings demands speedy development for prototypes that seem promising, and fast abandonment of concepts that don't pan out. This 'fail fast' approach can't work without close collaboration between IT and the business units.
IT must quickly provide the technical environments required to develop prototypes; equally important, business units must articulate the often-changing features and functions that protypes need.
So what's the best response to colleagues with unsolicited input on enterprise tech? Hear them out.
Leveraging their interest will encourage that critical collaborative relationship. Why not see what end users are thinking about? Call it bonding over technology.
Even brief discussions with nontechnical colleagues – about consumer technology experiences, what other organizations are doing, an article discussing a new technology – can help workers from IT and business units find valuable common ground and understanding.
Filter Out the Good Stuff
Of course, plenty of input from non-IT professionals will be off the mark. That's why it's up to you to listen compassionately, give helpful perspective and guide strategy accordingly.
So when an executive asks why we can't "add blockchain to our app," understand that they're coming from a place of wanting to contribute. They trust you as the expert to know a) whether their suggestion is possible, and b) whether it's good for the business. Help them understand the answers to both, and the why behind it.
When an executive asks why we can't "add blockchain to our app," understand that they're coming from a place of wanting to contribute.
(If you're short on time or patience, "Thanks, we'll look into it" is a diplomatic response.)
Finally, don't forget: Getting an outside perspective can be very helpful when the IT department is stuck in the weeds every day. You never know when someone might point out an idea that was hiding under your nose all along!
So welcome that curiosity as an opportunity for building relationships that further mutual business goals.
---
Want to join the IT elite?
Apply for free membership in the 451 Alliance, the premier IT think tank. Do I qualify?