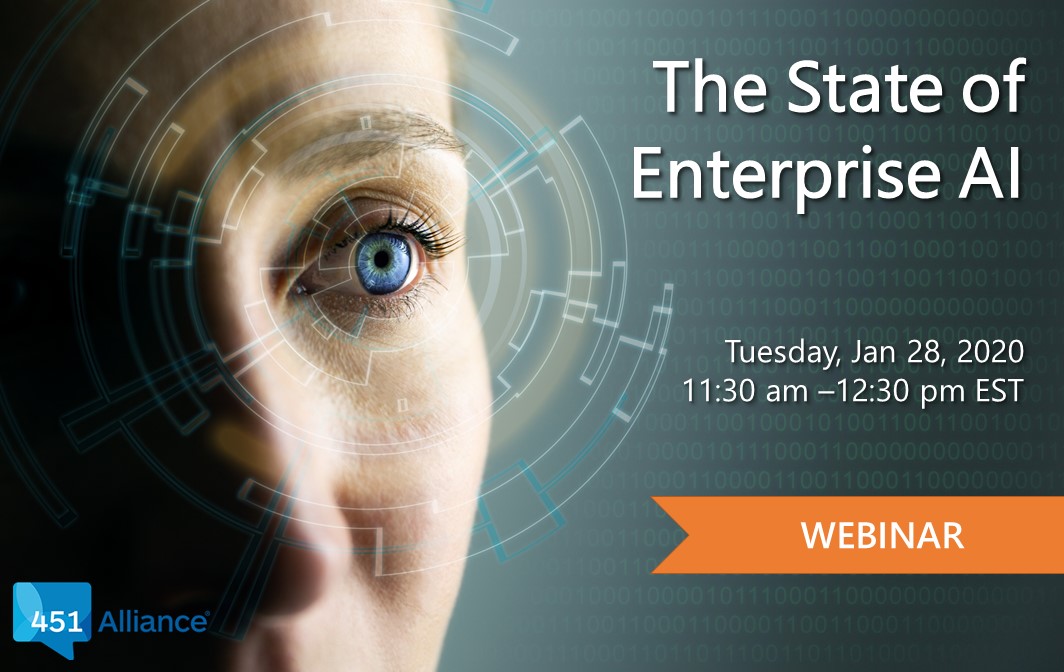 Join us at the upcoming 451 Alliance webinar, The State of Enterprise AI, on Tuesday, January 28, 2020, from 11:30am-12:30pm EST.
451 Alliance members will receive the slide deck and a recording following the presentation.
Not a member of the 451 Alliance? Submit an application to join the IT think tank and enjoy invitations to this and future webinars, the slide deck and recording, and unlimited access to our archives.
Apply here to see if you qualify for membership:
Webinar Details
AI (artificial Intelligence) and machine learning are omni-use technologies with the potential to automate and optimize business processes across the enterprise. Given their transformative possibilities, it is no surprise that AI and machine learning are top-of-mind at all businesses, regardless of their vertical market.
Join Nick Patience, Cofounder and Research VP at 451 Research, and Jeremy Korn, Associate Analyst at 451 Research, as they discuss this technology and provide insights from 451 Alliance's semi-annual AI and machine learning report, which surveys hundreds of your peers worldwide to understand the nuances of enterprise AI adoption.
In this webinar, you will learn about:
Adoptions rates and perceptions about the technology
Adoption strategies and use cases
Benefits and barriers and stakeholders influencing adoption
The impact AI will have on enterprise IT infrastructure