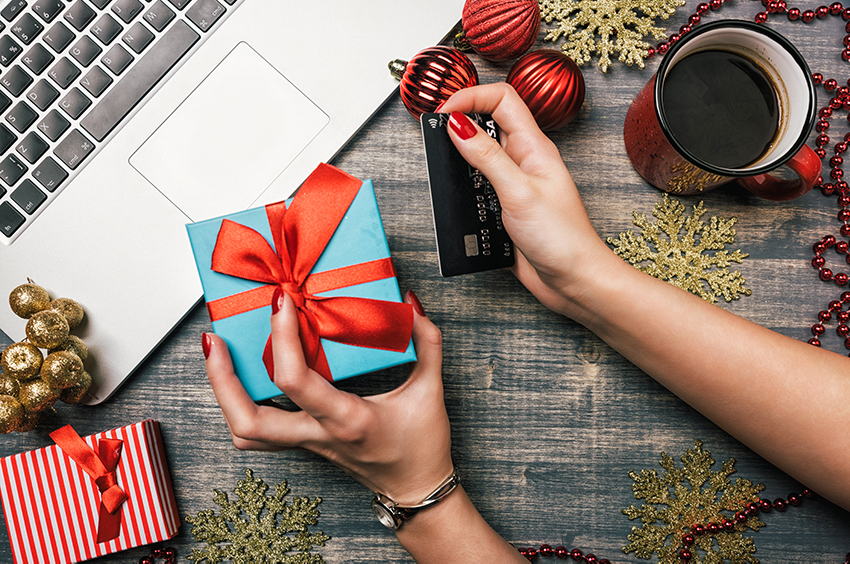 The holiday shopping season is well underway, and it's clear that consumers are more willing to shop online. In a recent 451 Alliance survey, 42% of respondents said they plan to do most of their shopping online rather than in store – a 27% increase from 2017.
Technology is quickly becoming the catalyst for one of the most profound changes to occur in the relationship between shoppers and retailers. While online and digital spending will continue to increase, 451 Research's calculations estimate that nearly $36bn in potential sales were lost either through abandoned shopping cart experiences or checkout friction in the US alone.
Many retailers think this means that making the online experience personalized is the most important aspect to shopping online, but insight from the 451 Alliance shows that where shoppers spend money is determined by an entirely different factor.
Nearly $36bn in potential sales were lost either through abandoned shopping cart experiences or checkout friction in the US alone.
When surveyed about their ideal online shopping experience, 451 Alliance members cited search and navigation and product reviews as more important than mobilization or personalization. These results suggest that the best experience is not just a personalized one based on buying history, but one that understands what shoppers need at that moment. It is more convenient to find exactly what you are looking for instead of the retailer telling you what they think you want.
Figure 1: The Ideal Online Experience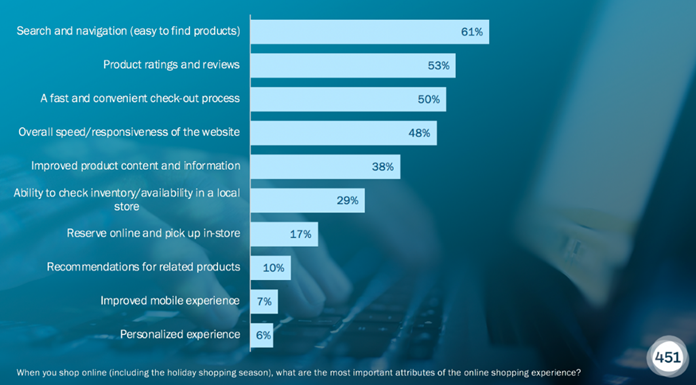 The desire for this convenience and context is not limited to online shoppers. The 451 Alliance indicates that an in-store experience influenced by these themes is still important. In Figure 2, 56% of respondents want sales associates to add value to the shopping experience by providing knowledgeable context based on what the shopper is asking for rather than a sales pitch.
While shoppers don't necessarily care if there is self-service or mobile service novelty (items at the bottom of the list), they do care about having a quick, effortless checkout experience (long lines in stores are a common complaint).
Additionally, one in four respondents to the Alliance survey want online prices to be matched if they find a better deal at a different retailer, indicating that shoppers want to be loyal to their favorite brands but still get a bargain.
Figure 2: The Ideal In-Store Experience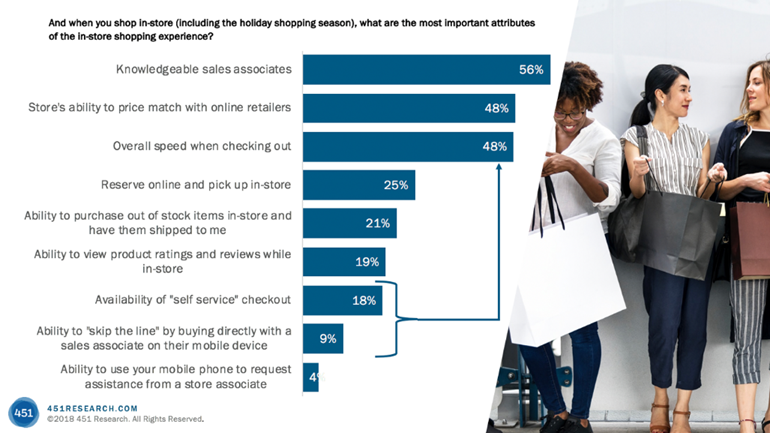 For me, it is clear that retailers have lost sight of what shoppers want most. Instead they are distracted by technology innovations and competitive pressures.
What I see from the 451 Alliance and in my own research is that these wants should be met, or else retailers could lose profits – even during the holiday season. It also means that frustrated shoppers will chase after the ideal shopping experience, abandoning shopping carts online or in person.
How has your shopping experience been so far this holiday season? I know I look forward to finding out in the next survey.
---
The
 451 Alliance
 is an invitation-only think tank for IT executives, technologists, and tech-adjacent professionals. 
Do I qualify?