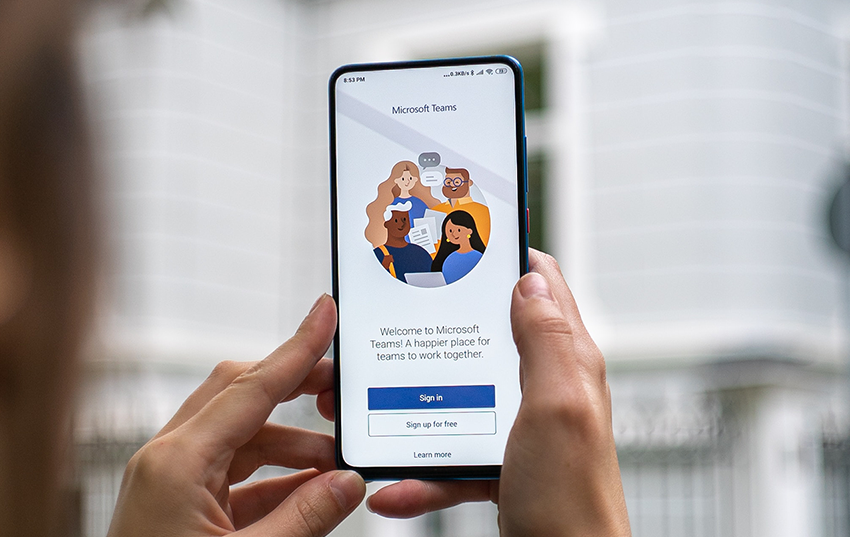 Business communications comprises a wide range of vendors across segments that include communications platform as a service (CPaaS), unified communications, contact center, marketing communications and CRM. It is a dynamic and intensely competitive space, with vendors keeping a relentless pace when it comes to product innovation, and segments such as cloud-based unified communications (UCaaS) and CPaaS showing double-digit growth rates in recent years. Microsoft Corp. recently shook up the market with a series of moves that position Teams as a strong UCaaS contender; it also entered CPaaS with the launch of Azure Communication Services in 2021 and unveiled its Digital Contact Center Platform in 2022. We take a look at how these and other vendor announcements from the past 14 months highlight game-changing trends for the business communications market and share our perspective on how this segment will continue to evolve throughout 2023.
The Take
The product announcements outlined in this report highlight the opportunities for vendors to widen their value propositions by leveraging communications-enabled workflows. While UCaaS represents a significant opportunity, there is a bigger picture. The market is shifting from the siloed, one-size-fits-all product categories that dominated the industry for more than two decades into flexible, customizable products. As they shift their focus to communications-enabled workflows, we expect to see vendors lean toward a more vertical-focused approach. Furthermore, the market is set to become even more competitive. In addition to a growing overlap between the different business communications categories, Microsoft is steadily advancing across different areas — including contact center, CPaaS, UCaaS, CRM and frontline worker communications. While it is a formidable competitor, its platform-based approach should open up opportunities for other vendors to partner with Microsoft.
Key trends redefining business communications
The year started off with a bang, with the acquisition of Unity by Mitel and the launch of Verizon Mobile for Microsoft Teams in January. These were followed in February by product launches that include GoTo Customer Engagement and Microsoft Teams Premium, and the latest release of Zoho Workplace, which introduced new unified communications capabilities. These add to a series of announcements from the previous year, with vendors in categories such as CRM, contact center as a service (CCaaS), customer experience and marketing communications looking to broaden their positioning by leveraging the use of business communications.
Below, we look at some game-changing trends for business communications. While the list of vendors and products here is representative, it is not meant to be exhaustive. Inclusion is intended solely to exemplify market trends, and does not imply the vendors listed here are identified as market leaders.
UCaaS takes the spotlight
UCaaS has been in the spotlight in recent years, with adoption accelerating in the wake of COVID-19 and some vendors boasting double-digit growth rates.
RingCentral Inc. has established partnerships with UC vendors — such as Alcatel-Lucent Enterprise (ALE), Avaya and Mitel, to transition their customer bases to its UCaaS platform — and numerous service providers, including AT&T Inc., BT, Spectrum, Telus Corp., Verizon Communications Inc. and Vodafone Group PLC, which sell the company's UCaaS and CCaaS offerings. In February, RingCentral announced a strategic agreement with Amazon Web Services, in which AWS will offer UCaaS and CCaaS to its customers; additionally, the two companies will jointly develop vertical offerings for healthcare, financial services, retail, education and the public sector. These partnerships should help RingCentral further expand its footprint over the next five years.
Microsoft Teams is a relative newcomer to UCaaS. Introduced in 2016, Teams is the fastest-growing application for the company. According to its Q2 FY23 earnings conference call (ending December 31, 2022), Teams surpassed 280 million monthly active users in 2022. Together with recently announced initiatives that include the general availability of Microsoft Teams Premium and the launch of Verizon Mobile for Microsoft Teams, its rapid growth and extensive footprint give Teams a strong foundation to capture a significant share of the UCaaS market.
Other high-growth UCaaS vendors include 8×8 Inc., which acquired Fuze in December 2021; Cisco Systems Inc.; Dialpad; GoTo (fka LogMeIn); Vonage (now part of Telefonaktiebolaget LM Ericsson); and Zoom Video Communications Inc. Adoption is ramping up, but it is still early days for UCaaS. Vendors report that the global market lags the U.S., which currently accounts for more than 70% of the total number of global subscribers. This represents a significant opportunity; we expect vendors will continue to experience high growth in the coming years.
On-premises, private and hybrid cloud UC could emerge as a dark horse
While UCaaS tends to steal the spotlight, the market opportunity for business communications is much larger, as evidenced from recent moves by vendors like ALE and Mitel. Their partnerships with RingCentral signal a strategic exit from UCaaS to focus on other opportunities. The shift from a SaaS model to a solution-based approach — on-premises and private cloud UC in the case of Mitel, and broader networking and communications use cases for ALE — should allow the vendors to better address vertical-specific use cases in healthcare, education and government agencies, as well as complex requirements from large global organizations.
Digital engagement blurs lines between business communications categories
Key vendor announcements also highlight the growing relevance of embedded communications for the digitization of customer and employee experiences. We expect communications-enabled workflows will increasingly drive traffic growth, taking a bite out of UCaaS and CCaaS, and blurring the lines between previously distinct segments such as CRM, UCaaS, CCaaS and marketing communications.
Dialpad positions its cloud communications software stack as "TrueCaaS" to describe a single platform that can deliver UCaaS and CCaaS. It recently updated its open app ecosystem, allowing customers to integrate applications and workflows to drive productivity and improve their customer and employee experiences.
Google Cloud has introduced numerous updates featuring embedded real-time collaboration. These include features that enable users to communicate over video while collaborating on a document, spreadsheet or slide presentation. The company has also introduced integrations enabling users to view and engage with rich third-party apps in the flow of work — including those from AODocs, Asana Inc., Atlassian Corp., Figma, LumApps, Miro, Tableau and Zendesk — and an add-on software development kit that enables developers to embed their app directly into the Meet experience.
GoTo recently is expanding its communications portfolio with the launch of GoTo Customer Engagement, a customer communications offering targeting small to midsize organizations.
Microsoft has introduced numerous updates over the past two years, including embedded communications in Excel and Dynamics 365, programmable capabilities for Microsoft Teams, and tools such as Loop (a stand-alone collaboration and project management app). Additionally, Microsoft describes a new class of apps centered on collaboration rather than individual productivity, with synchronous and asynchronous modes encompassing real-time meetings, ad hoc messaging, document collaboration, and business process  automation.
Zoho Workplace introduced new UC capabilities in its latest release, including a full phone system integrated within team collaboration app Zoho Cliq and web-conferencing app Zoho Meeting, and strengthened collaboration technologies that provide easier communication across channels.
Zoom introduced hosted and third-party email and calendar services, providing users with access to these core productivity tools directly within the Zoom App alongside team chat meetings, phone and whiteboard. These services are designed to allow users to quickly access their communications and scheduling, and get their work done more efficiently.
The previous examples add to other vendor announcements the previous year. They include Cisco, which rebranded its CPaaS as Webex Connect, highlighting how it is advancing its customer experience roadmap with the integration of communication APIs. Other announcements include Google Cloud's Contact Center AI Platform, Microsoft's Digital Contact Center Platform, Salesforce Inc.'s Contact Center, and Tata Communications Ltd.'s DIGO, a cloud-based platform that brings together CPaaS, CCaaS and UCaaS — all of which were launched in 2022.
The trends previously outlined also apply to frontline worker communications. Examples include the 2021 acquisition of frontline team communications software Crew by digital payments company Block Inc. (fka Square) and the 2019 acquisition of real-time collaboration platform Zinc by ServiceMax (subsequently acquired by PTC Inc.), provider of cloud-based software for service execution. Both transactions exemplify how vendors are looking to complement and enhance their offerings with real-time team communications capabilities for the frontline workforce.
---
Do you have your finger on the pulse of tech trends? Join the 451 Alliance for exclusive research content on industry-wide IT advancements. Do I qualify?