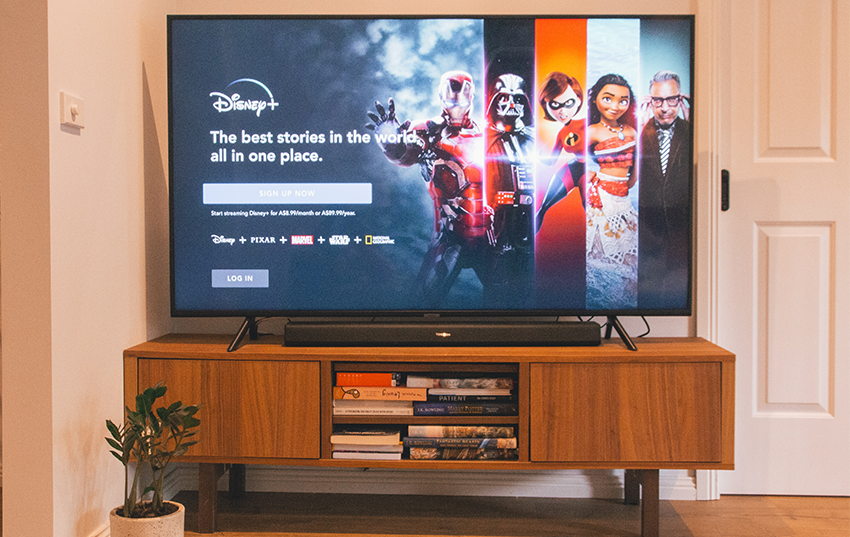 The Walt Disney Co.'s streaming business continues to build its customer roster, topping Wall Street estimates.
Disney+ boosted its base to 116 million global subscribers during the third quarter of its fiscal 2021 ended July 3, marking a sequential increase of 12.4 million from its second fiscal quarter, when it finished with 103.6 million.
CFO Christine McCarthy told analysts on the company's August 12 earnings call that the majority of new Disney+ subscribers came from Disney+ Hotstar. Analysts had expected 115.2 million Disney+ subscribers, according to FactSet.
Hulu LLC also experienced growth, with a combined 42.8 million subscribers, up from 41.6 million. The subscription video-on-demand service raised its roster to 39.1 million from 37.8 million. Hulu's live TV offering shed 100,000 customers from its second fiscal quarter, closing the recently completed span with 3.7 million subs.
Sports streaming service ESPN+ counted 14.9 million customers at quarter's close, tacking on 1.1 million customers sequentially.
Overall, the company finished its third fiscal quarter with 174 million global direct-to-consumer subscriptions, versus 162 million during the prior period ended April 3.
Disney CEO Bob Chapek said on the call that Disney+ has exceeded subscriber expectations in all of the 61 countries it has launched in, and while the growth may slow somewhat in the second half of calendar 2021, its trajectory remains strong.
In the current quarter, Disney+ Hotstar has debuted in Malaysia and Thailand, and Latin America is on deck.
Disney+, which has soft-launched in Japan, will become fully available there in late October. McCarthy noted Japan has a strong affinity for the company's varied products. Additional APAC markets, including South Korea, Taiwan and Hong Kong, are on tap for mid-November launches.
The service was slated to launch in Eastern Europe late this year, but that has been pushed back to summer 2022, when it will also become available in South Africa and Middle East markets.
Direct-to-consumer revenues jumped 57% in the third fiscal quarter to $4.26 billion, while the segment's operating loss narrowed to $293 million from $624 million.
The amelioration came from improved results at Hulu, which not only benefited from subscriber growth, but also from improved ad revenue stemming from what McCarthy said were more impressions and higher rates, plus dynamic ad insertion capabilities with the distribution service.
Disney+'s wider loss emanated from higher programming and production, marketing and technology costs, partially countered by increased subscription revenue, plus revenue from the Premier Access release of theatrical feature Cruella.
During its third fiscal quarter, Disney posted total revenue of $17.02 billion, a 45% jump from the $11.78 billion in the prior-year period that reflected the depth of the pandemic's deleterious economic impact. The top line fell short of the $20.2 billion posted in the third quarter of its fiscal 2019.
Revenue at Disney's parks, experiences and products segment surged to $4.34 billion from $1.07 billion, as attendance and spending climbed from the social distancing constraints that had shuttered or restricted visits in the prior-year period. The unit posted operating profits of $356 million, compared to a $1.88 billion operating loss in the third quarter of its fiscal 2020.
Net income attributable to the company totaled $918 million, or 50 cents per share, reversing a loss of $4.72 billion, or $2.61 per share, in the year-earlier quarter.
Restructuring and impairment charges shaped results in both periods. The company recorded charges of $35 million in the most recently completed quarter, tied to severance at the parks, experiences and product segment. The third quarter of fiscal 2020 saw Disney take $4.95 billion for impairments of goodwill and intangible assets, and $94 million of severance and contract termination costs related to the acquisition and integration of 21st Century Fox.
---
Want insights on emerging technology trends delivered to your inbox? Join the 451 Alliance.