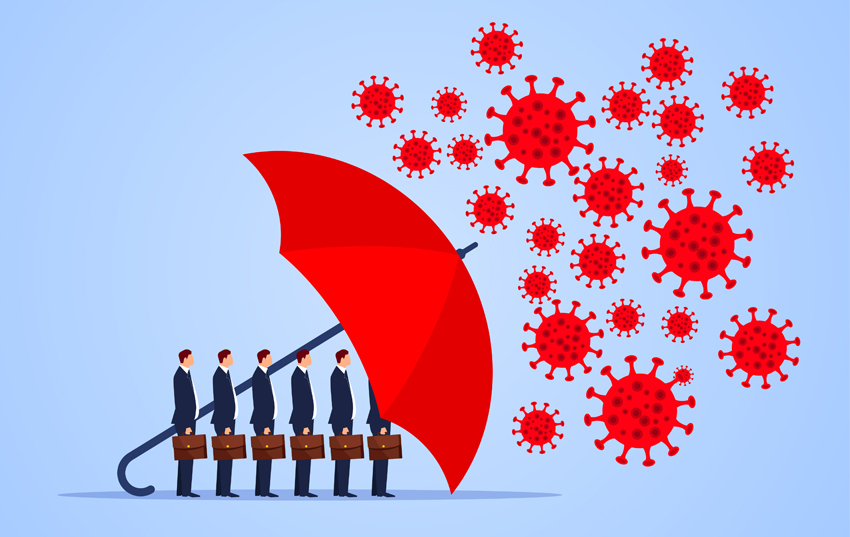 Since March 2020, 451 Research Director Liam Eagle has had his finger squarely on the pulse of COVID-19, surveying 451 Alliance members three times to follow the organizational effects of the pandemic. His latest study, conducted in October, was chronicled in his webinar, The Ongoing and Future Impacts of COVID-19 on Business.
Although IT decision makers reported on the debilitating consequences of the global outbreak of the coronavirus, they also revealed a couple of silver-lining benefits emanating from the resulting shutdowns and slowdowns.
Study finds a "new normal" taking hold
Eagle looked at the immediate effects of the pandemic in March, then examined the adoption of new practices and policies in June. This time, the 451 Alliance survey focused on how enterprises have fundamentally altered their modus operandi and which changes are likely to stick around even when the "old normal" has returned.
"With the October survey, we looked at what has changed…in what ways are your businesses likely to be fundamentally different going forward," Eagle said.

As organizations entered the "acceptance" phase of their recovery, they began to focus less on reactive, remedial actions and more on how to adapt to the realities of the pandemic with more permanent alterations.
"Nearly two-thirds of companies say that a significant increase in remote working is one of those permanent changes to their business…[and] that number is 85% for companies that have more than 1,000 employees," Eagle reported, adding that "32% told us they were making a permanent reduction in office footprint as a result of COVID."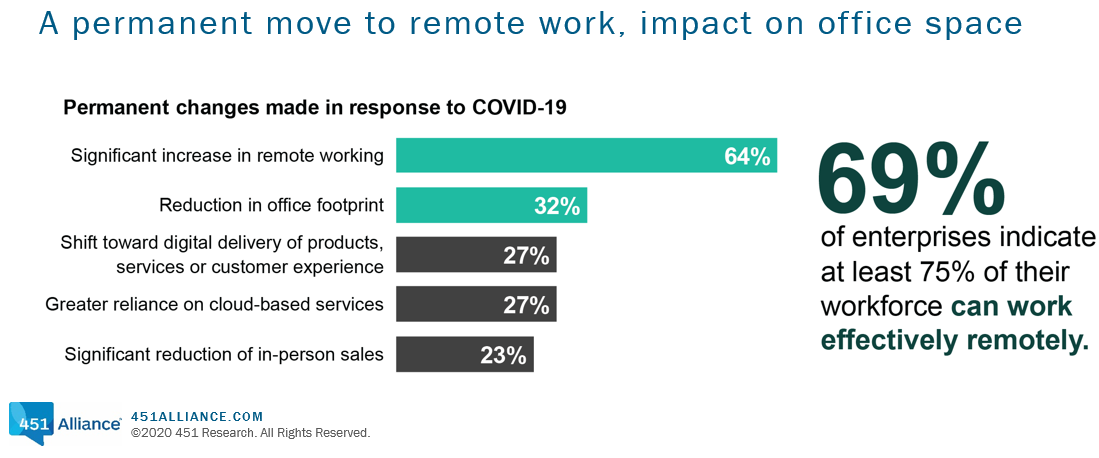 From lemons, organizations make lemonade
Given the tragic global situation that is the novel coronavirus pandemic, many organizations have worked hard to cope with, and adapt to, the outbreak's crushing effects. The adaptable and the fortunate among them have found ways to change for the better.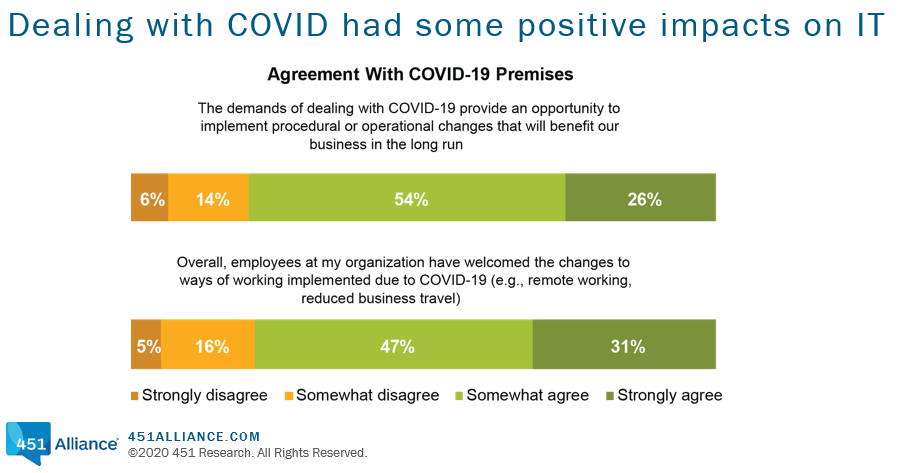 "Businesses responding to our survey…found some long-term benefits in the operational and procedural changes that the situation has required of them," noted Eagle.
A full four out of five survey participants agreed with the notion that COVID-19 mitigation efforts presented an opportunity for changes that would benefit their organization, while 78% strongly or somewhat agreed that their employees had welcomed such changes as remote work and a reduction in travel.
Moreover, 60% of respondents agreed that inefficiencies exposed by their response to the pandemic would drive technology investments well into the future. "Many are taking note of challenges that are going to inform IT spending decisions in the future," Eagle said.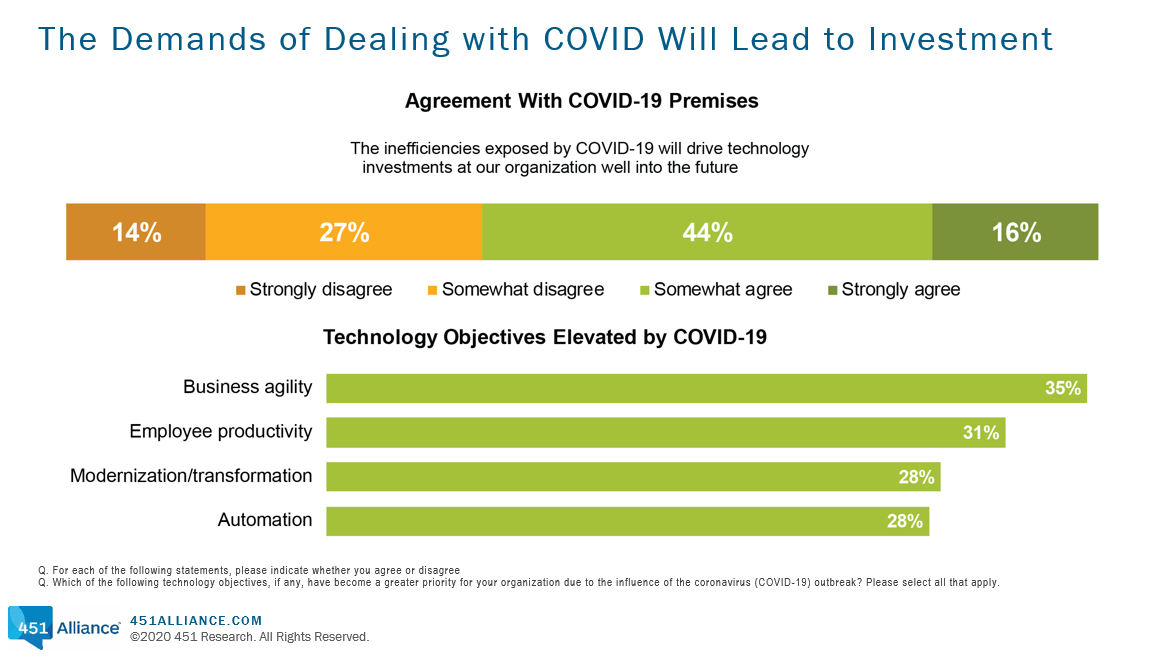 A replay of this webinar is available to you at no cost as a member of the 451 Alliance. Visit the 451 Alliance member portal to browse the library of reports, digests and webinars created from the insights members shared by taking part in our surveys and qualitative phone studies.