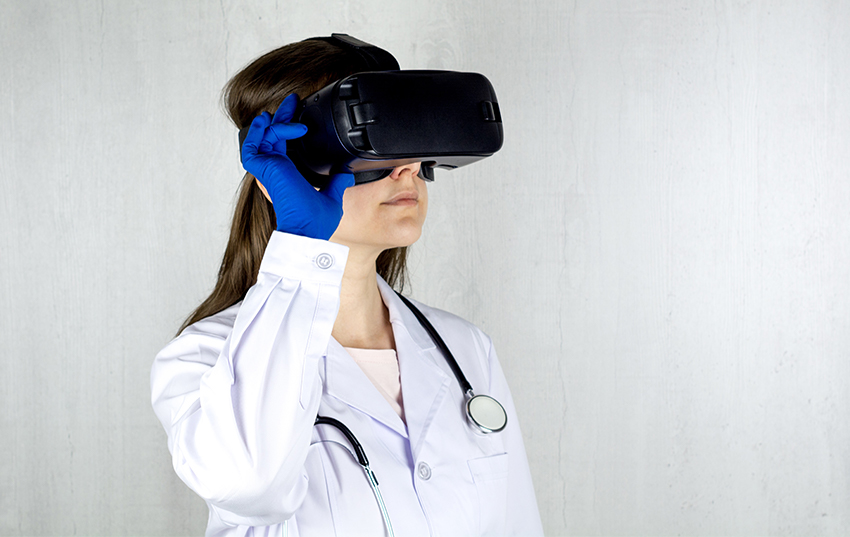 With COVID-19 and social distancing measures in place, what's old is new again. The days of doctors making house calls are back – but this time, it's virtual.
As telemedicine gains traction in the healthcare industry, investors are taking note: over the next five years, expect to see a 31% increase in healthcare IoT spending.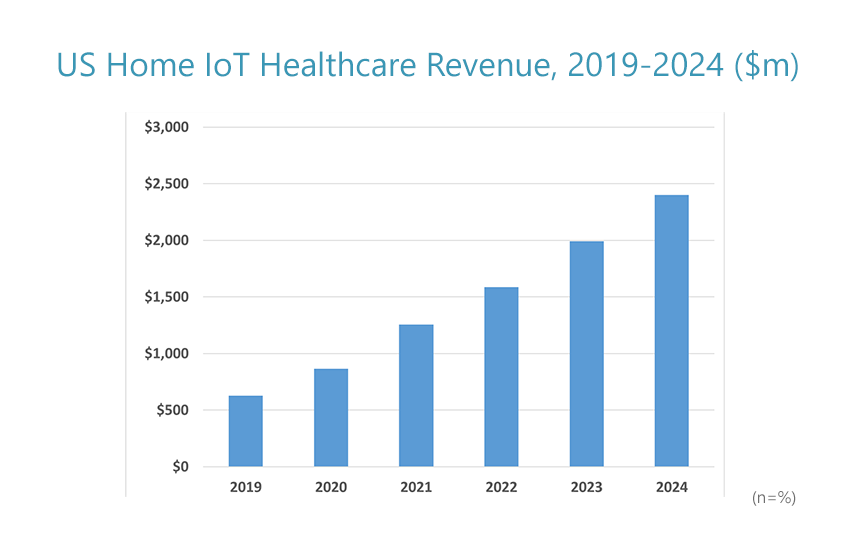 The rise of telemedicine
Two factors have directly contributed to the rise of telemedicine:
First, the US Center for Medicare and Medicaid services announced in March 2020 that it would pay medical providers the same amount for virtual visits as it does for those done in person.
Second, the US Food and Drug Administration fast-tracked the approval of remote medical diagnostic devices to make telemedicine visits more effective.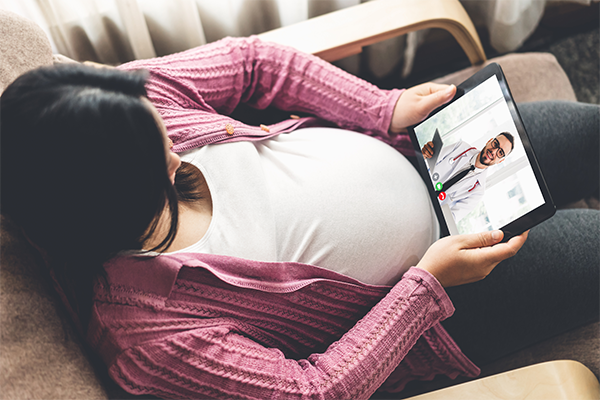 IoT Enables Hospitals to Provide Healthcare at Home
Healthcare IoT
The healthcare IoT broadly includes two types of technologies:
Telemedicine platforms
Cloud-connected medical devices
Telemedicine facilitates two-way communication between a patient and their medical provider via a PC, tablet or their phone. Cloud-connected medical devices are collecting and transmitting vital signs and other health data from patients to medical providers.
These technologies are starting to take hold primarily with chronic disease management. For example, OneDrop offers an affordable blood sugar monitor for diabetics. Using Bluetooth technology, the monitor collects blood glucose levels from patients with diabetes, and transmits those data points to their healthcare providers.
In another example, California-based startup AliveCor makes IoT EKG devices remotely accessible, which includes the ability to measure the heart's corrected QT interval (or QTc). Recently, it was discovered that a side effect of some COVID-19 treatments is prolonged QTc, which can be life-threatening. AliveCor was able to expand its product and marketing efforts to include QTc monitoring for COVID-19 drug recipients without having to resubmit its device for FDA approval.
These cloud-connected technologies are also being used to monitor patients at home following an acute illness or surgery. For example, patients can go home after surgery and transmit vital signs to their surgeon's office for follow-up, or allow a provider to examine their surgical site, all from home, rather than having to visit the office a few days after surgery.
Limited or no access to a connected device is one obstacle for telemedicine
The elderly population poses quite the dilemma here: They represent those most likely to have multiple medical issues requiring regular healthcare appointments, yet are the least likely to own a smartphone or other connected device.
The future of US home IoT healthcare
With heart disease and diabetes being two of the most prevalent chronic diseases in the US, much of the focus for healthcare IoT has been on treating and managing these conditions. Healthcare IoT revenue growth for each is expected to exceed 30% through 2024. Treatments for other diseases show the potential for growth as well, including those aimed at COPD, emphysema and kidney disease.
Given industry conditions spurred by COVID-19 and government agencies' demonstrated openness to change, expect many new developments in the healthcare IoT space across the coming years.
---
Want insights on healthcare technology delivered to your inbox? Join the 451 Alliance.