With massive development in enterprise communications and collaboration tools, the workplace is no longer confined to four walls.
Let's look at what's in store for the modern workplace according to the 451 Alliance.
WorkOps in Action
In the face of accelerated technological development and competition, high-performing organizations are turning to WorkOps.
A WorkOps strategy strives for more responsive work execution, with intelligent context, workflow automation, collaboration and reporting embedded across the lifecycle.
According to a 451 Alliance survey, automation has become a priority for decision-makers. Survey results show that employee productivity is the top use case – beating customer experience, innovation and reducing labor costs.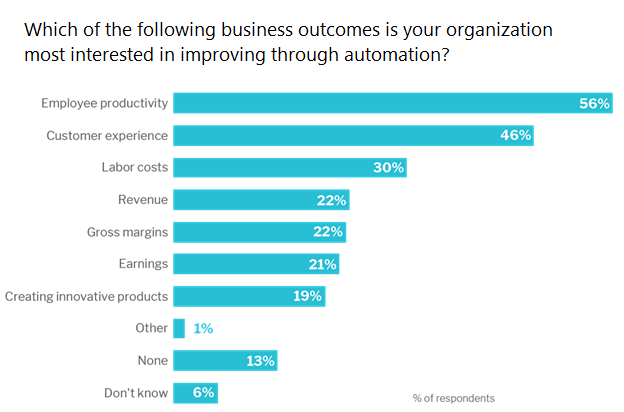 A Modern, Mobile Workplace
With the advent of the gig economy and nontraditional work arrangements like flexible hours and remote work, the conventional 9-to-5 in-office workday has been waning.
In fact, in a 451 Alliance survey, 70% of fast-growth-company employees spend at least some of their week working remotely or in transit.
Another survey indicates that 79% of respondents work for organizations that allow flexible working hours, and 64% report that their organizations allow employees to work from home. Survey results also highlight the prevalence of mobile communications: 80% of respondents state that they use their smartphones for business purposes on a daily basis.
Driving Change with CCCTech
These large, wholesale changes to the way we organize our work aren't happening on their own. A new category of enterprise technologies, referred to broadly as 'CCCTech,' has evolved to support these changes.
Falling into nine distinct subsegments shown below, CCCTech helps organizations provide employees with secure, real-time access to business applications and resources.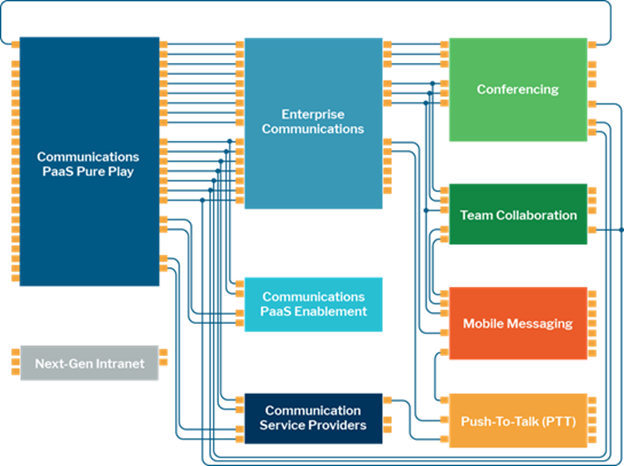 The technologies outlined above are a good indicator of where workplace transformation is headed in the next 10 years. Many of these technologies disrupted the industry in the previous 10 years – so expect continued disruption in the years to come.
---