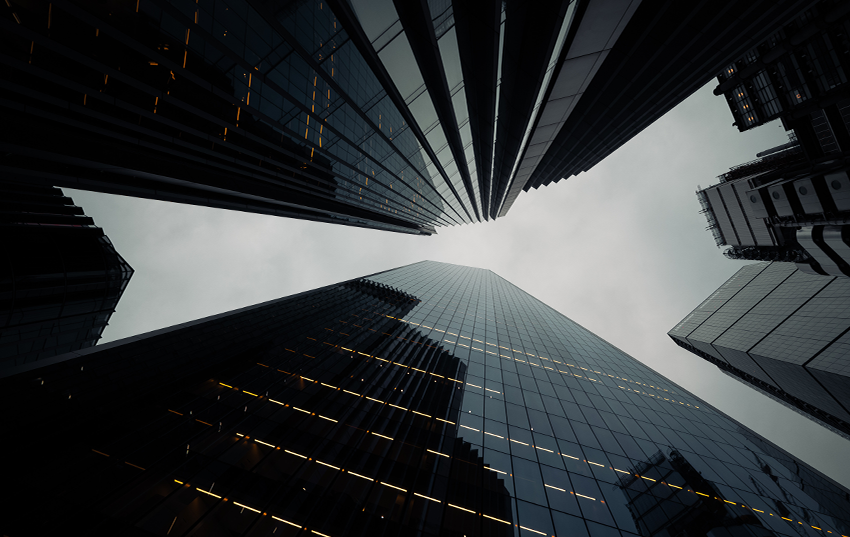 The 451 Alliance's Fall 2021 Business Trends survey highlighted a handful of macroeconomic forces that are having the biggest impacts on the business outlook, including labor/skill shortages, coronavirus and inflation. Similarly, the survey also asked about different government policies and their effect on respondent organizations.
COVID-19 restrictions (42%) are seen as the government policy most affecting businesses at this time. Policies related to taxation (29%), responding to inflation (20%) and unemployment benefits/insurance (19%) are seen as have having notable impacts as well.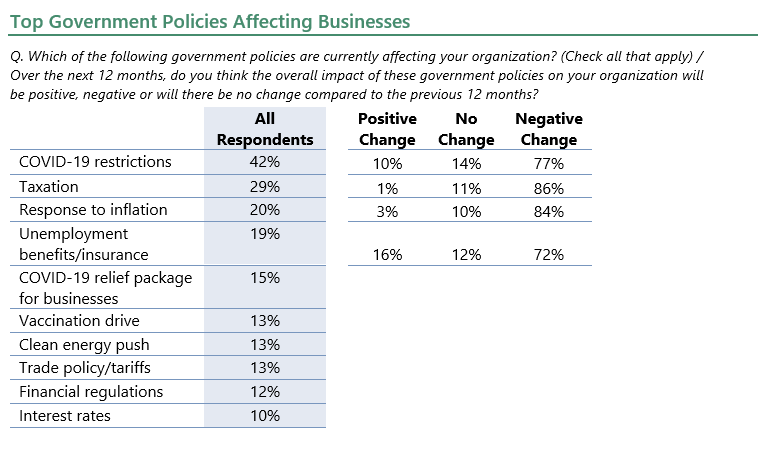 In a follow-up question, respondents were asked what kind of impact these policies would have on their organizations over the next 12 months as compared to the previous 12 months. Focusing on the top three policies affecting the largest number of organizations, the survey finds a very high level of negativity, because at least three-quarters of respondents say policies related to COVID-19, taxation and inflation will have a negative impact on their organizations over the next 12 months. Sentiment surrounding unemployment benefits is better, yet still heavily weighted to the negative.
Simply put, respondents don't belief in the effectiveness of the government's current policies. Again, looking at the issues that affect the most organizations, respondents believe government policies related to labor/skills shortages (90%) and inflation (81%) are the least effective in addressing the issues at hand or producing corrective solutions.
Policies surrounding COVID-19 are viewed most favorably with only 53% saying they are not effective. What's most interesting about business sentiment toward COVID-19 is that while they feel government policies have been effective in battling the pandemic, they also acknowledge that those same policies will continue to have a negative impact on their businesses.
These results parallel related data covered in our Business Trends report that highlights how these areas of concern are creating a bit of a drag on the economic recovery and business outlook overall.
For now, regardless of the effectiveness or ineffectiveness of government policies toward the myriad of challenges facing businesses, we continue to see upward pressure on prices. Looking at specific factors, almost half (45%) of respondents cite global supply chain disruption as the biggest contributor to rising prices at their organizations.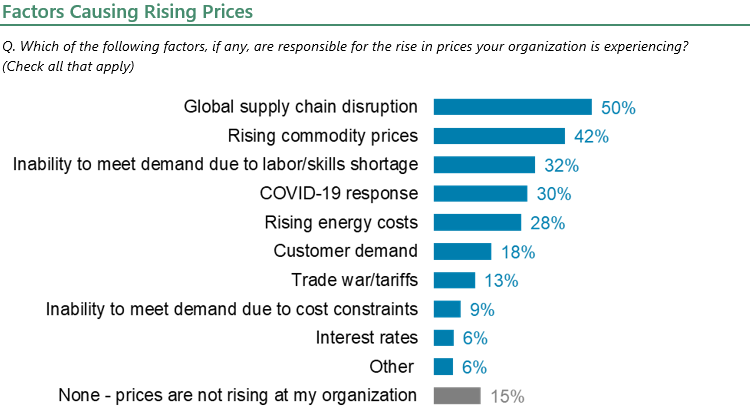 Other top factors include rising commodity prices (37%) and inability to meet demand due to labor/skills shortages (30%). To a lesser degree, COVID-19 response (26%) and rising energy costs (23%) are causing prices to go up.
Notably, only 13% of respondents said prices are not rising at their organizations, which is an indication that widespread disruptions will likely continue to persist for the near term.
---
Want insights on business technology trends delivered to your inbox? Join the 451 Alliance.