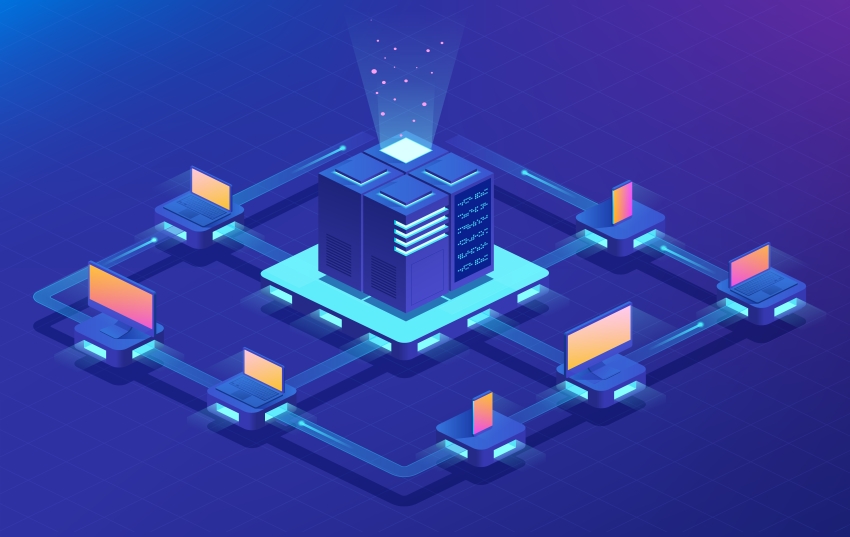 Enterprise use of blockchain technology has remained static. Despite this flattened level of adoption, data collected from the 451 Alliance tells us that the interest in blockchain has remained strong – so why the disconnect?
Enterprise Blockchain Adoption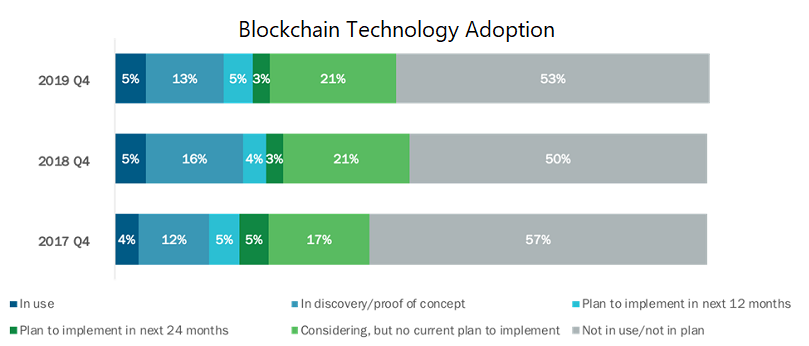 This hesitance around blockchain adoption is not universal. In fact, almost three times more enterprises in Europe, the Middle East, and Africa (EMEA) than their North American counterparts report that blockchain technology is useful to their organizations (14% vs. 5%, respectively).
Blockchain Adoption by Industry
Blockchain is gaining a foothold in the manufacturing industry, with 52% of organizations surveyed in the 451 Alliance considering the implementation of blockchain technology with hopes of enhancing transparency and trust within every stage of the industry value chain.
The Mobility Open Blockchain Initiative is actively exploring blockchain-based supply chain management (e.g., tracing vehicle and mobility data across original equipment manufacturers (OEMs) and external parties in real time), among other mobility-related use cases. Corporations like BMW, Ford, and General Motors are all taking part in developing these technologies.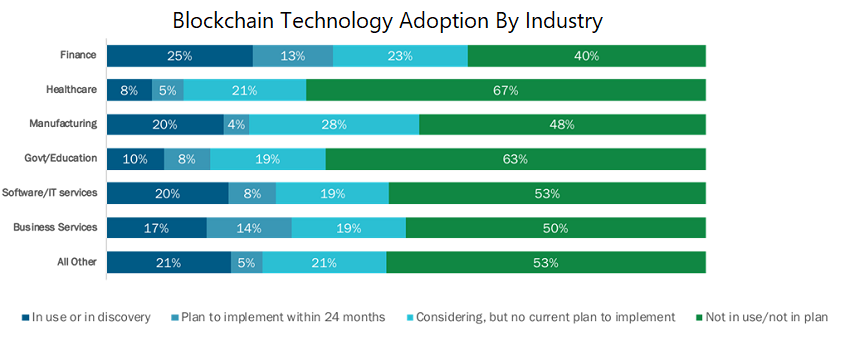 Blockchain has a much stronger foothold in the financial services industry than in others.
Well over half (60%) of financial services firms in the 451 Alliance are considering blockchain technology with 25% either already using or are in the process of using, and 13% planning to implement blockchain technology within the next 24 months.
Decentralized Finance (DeFi)
Decentralized finance (DeFi) is a movement that bears watching. Simply put, DeFi describes using blockchain technology to enable financial activity without the involvement of a central authority.
DeFi includes decentralized exchanges, decentralized money lending, and digital tokens representing any asset, among other initiatives. For example, Sweden's Riksbank kicked off a project in 2017 that examined the potential launch of 'e-krona.' The Bank of France has announced plans to pilot a similar program for financial institutions this year.
---
Want to keep up with tech trends?
Apply for a free membership in the 451 Alliance and gain invaluable insights. See if you qualify.