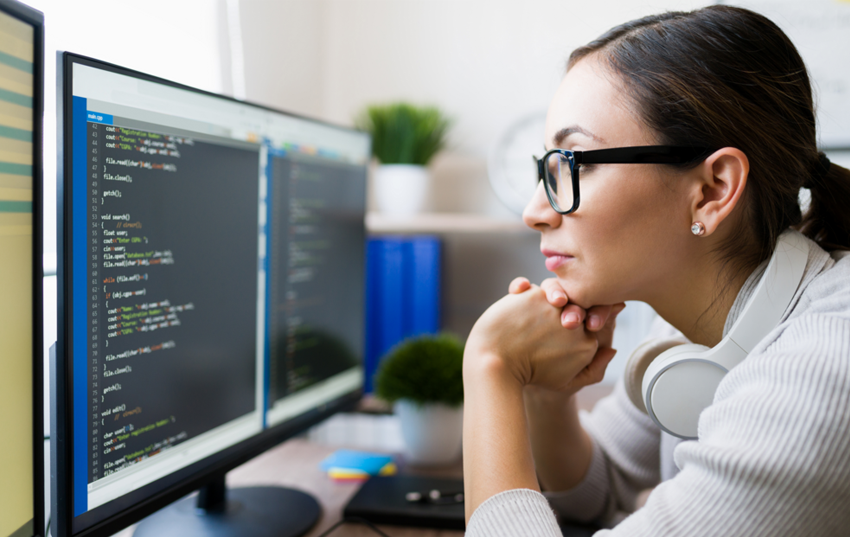 You know who you are. You're genuinely interested in technology and enjoy reading about new developments and products. At work, you can't wait to get new technology into the lab to play with it. You appreciate the elegance of an innovative solution even if it doesn't solve any of your problems. At home, you might be using a Raspberry Pi to do something clever, or maybe you've repurposed an old smartphone or laptop into a nifty new gadget.
You're a technologist, and you're not alone
As a member of the 451 Alliance membership organization, you're in good company. The 451 Alliance membership organization is a group that includes technology enthusiasts, like the two contributors below who've recently shared their enthusiasm for new developments in an area of recent extreme growth: artificial intelligence (AI).
"I think that AI is a solution for a lot of things… AI, my God, it can rephrase, it can do so many things. Very intelligent, but I think that it's the future."

-Software, IT & computer services respondent
"I don't think people understand what advantages AI can actually bring … It's phenomenal. But I don't think we've wrapped our heads around what it can do yet."

-Consumer/retail respondent
The technology spirit
Today the news is all about AI and a host of other promising technologies. It can be difficult to predict what big innovation is next, but for technologists, there's always something new on the horizon. Curiosity keeps technologists looking ahead, ever hopeful that a new idea or solution will solve a problem, even if that problem is one that no one knew existed.
Hands on
The prospect of something new can be a powerful attraction for technologists, sending them to articles, podcasts, whatever information is available about the innovation. If that research becomes a live experience, then it's hands on the keyboard, the machine, the controls. New technology cries out to be installed, integrated, powered up, operated, commanded, whatever it takes to solve all the puzzles that make something new work properly in an IT ecosystem.
Reality check
Many new solutions never live up to their full potential. Maybe solution creators can't successfully navigate the logistics of product growth and financing, particularly when their creations need a longer-than-expected runway. Some new technologies are widely acclaimed as novel solutions, but commercially unsuccessful, because without clear use cases, few technologists can justify a purchase. New technology offerings can also end up forgotten in some digital graveyard for reasons unknown.
Optimism forever
Yet even in the face of potential disappointment, technologists believe there's always an innovation waiting around the corner. And they can't wait to find out more about it.
---
Want to chime in with your tips for IT professionals early in their career? Sign up for an in-depth interview: Share your thoughts.