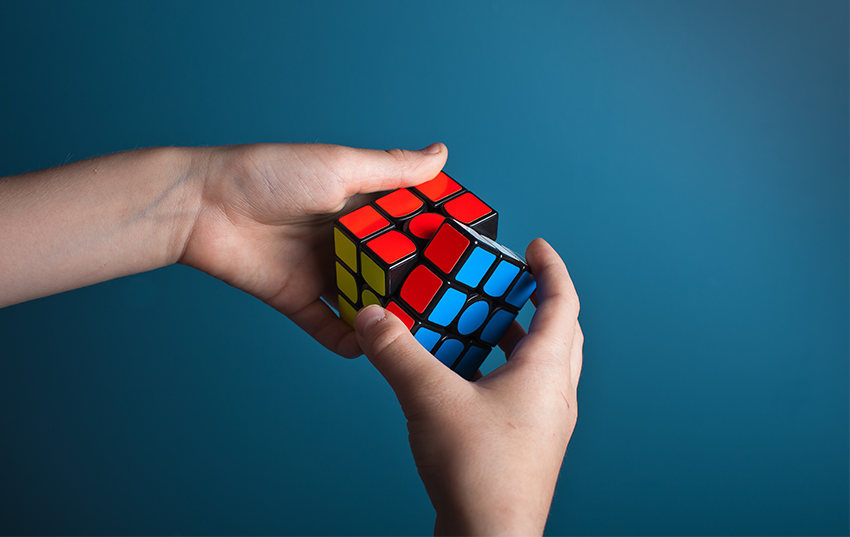 As expected, data growth in the IT industry is showing no signs of slowing down. The rise of connected devices and virtual infrastructure creates huge volumes of data that present unique challenges industry-wide.
Robust data storage will be the necessary solution to this problem. But it's not simply about adding more storage capacity; organizations are learning they need to work smarter, not harder, to leverage their storage resources effectively to address their top pain points.
Top Pain Points of Data Storage
Data growth is one of five top pain points that 451 Alliance members identified in our Data Storage survey. Rounding out the top reported pain points are meeting disaster-recovery requirements, high costs, meeting performance goals, and meeting regulatory requirements.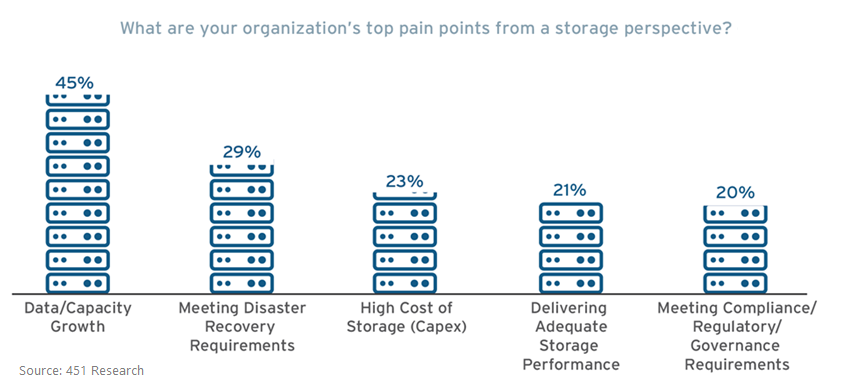 Data capacity & growth
Data growth has been the number one storage pain point among 451 Alliance members for the past three years, and it shows no signs of receding. The volume of data generated by organizations is growing rapidly, and with an average storage budget increase in this year of only 11%, most organizations have their work cut out for them in handling this problem.
Disaster recovery requirements
Increasing data volumes mean that organizations have much more data to store and protect, complicating many IT organizations' disaster-recovery plans. Backup/disaster recovery is also the second most requested feature on the list of products customers want to see integrated with their current infrastructure platforms.
Cost and performance
Performance and cost are invariably intertwined as enterprises balance their storage budgets with the specific needs of their businesses. Delivering adequate storage performance is the fourth most common pain point, while managing growing costs is the third most common challenge.
Regulatory compliance
Organizations usually decide how long to keep old data around based on its value to their businesses. However, depending on the industry, some organizations will have to meet much more stringent data-retention requirements than others.
How to Tackle Data Storage Pain Points
To respond to each of these pain points, automation will be key. Beyond simply rolling out more automation, artificial intelligence (AI) and machine learning (ML) will be increasingly important tools for facilitating automation and simplifying the management of infrastructure.
Of 451 Alliance members, 75% report that they currently anticipate using AI to simplify infrastructure management. Consequently, we've seen most major vendors in the storage industry emphasize AI-enhanced support offerings for proactive problem remediation and enhanced capacity planning.
Look for data storage solutions to tackle complex problems with intelligence rather than brute size.
---
Want insights on data platforms and analytics trends delivered to your inbox? Join the 451 Alliance.