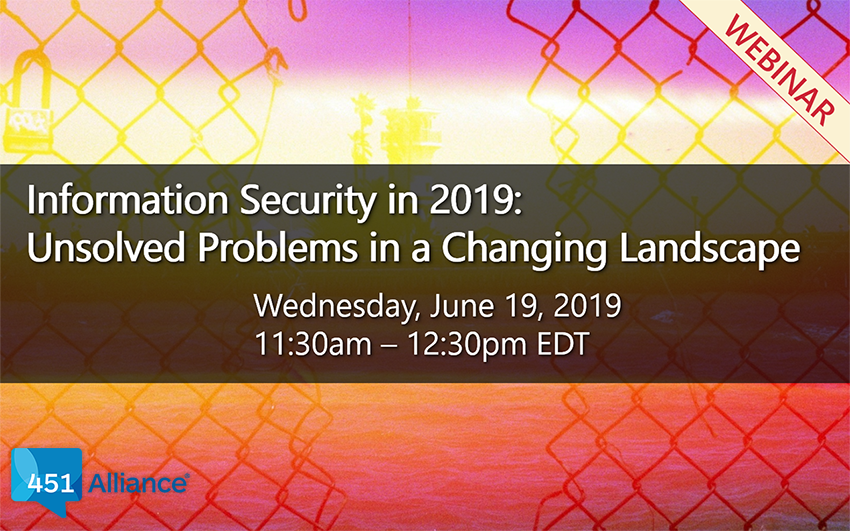 Join us at the upcoming 451 Alliance webinar, Information Security in 2019: Unsolved Problems in a Changing Landscape on Wednesday, June 19, 2019, from 11:30am-12:30pm EDT.
451 Alliance members will receive the slide deck and a recording following the presentation.
Not a member of the 451 Alliance? Submit an application to join the IT think tank and enjoy invitations to this and future webinars, the slide deck and recording, and unlimited access to our archives.
Apply here to see if you qualify for membership:

Webinar Details
Security budgets are up, but so too are complaints about lack of budget. People costs, difficulty in hiring, and a greater requirement for managing a variety of security tools against multiple hosting environments have conspired to complicate security investments.
Understanding around securing public cloud environment is improving and stakeholders outside the information security team are taking prominent roles in securing infrastructure, endpoints, and applications.
Join Daniel Kennedy, Research Director for 451 Research as he walks through highlights of 451's year of surveys of information security professionals, allowing you to benchmark your security program against your peers.
Presentation will be followed by a brief Q&A.