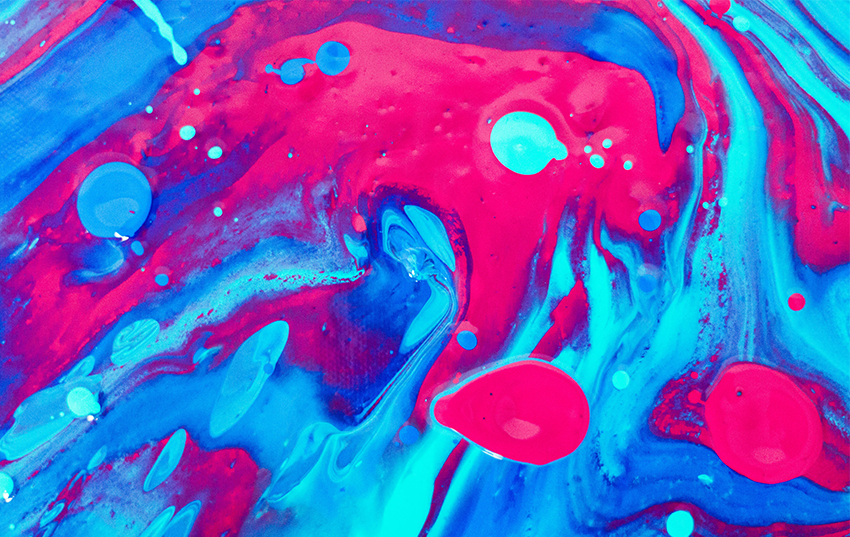 Cloud vs. on-prem – it's a battle that doesn't need to be fought. Hybrid IT infrastructure solutions addresses many of the competing requirements for enterprises. But what is the right mix for your organization? Let's explore the forces that are impacting hybrid IT adoption.
Hybrid is happening – but is that the plan?
According to a study with IT think tank the 451 Alliance, a majority of enterprises are moving toward a hybrid environment that leverages both on-premises and public cloud. In the 451 Alliance member webinar, Setting the Standard for Cloud, 451 Research vice president Liam Eagle noted that this is especially true for larger and older organizations.
However, only one-third of enterprises said they are actively executing a formal strategy to direct hybrid IT. Another 42% of respondents said they are either considering or developing a hybrid IT strategy.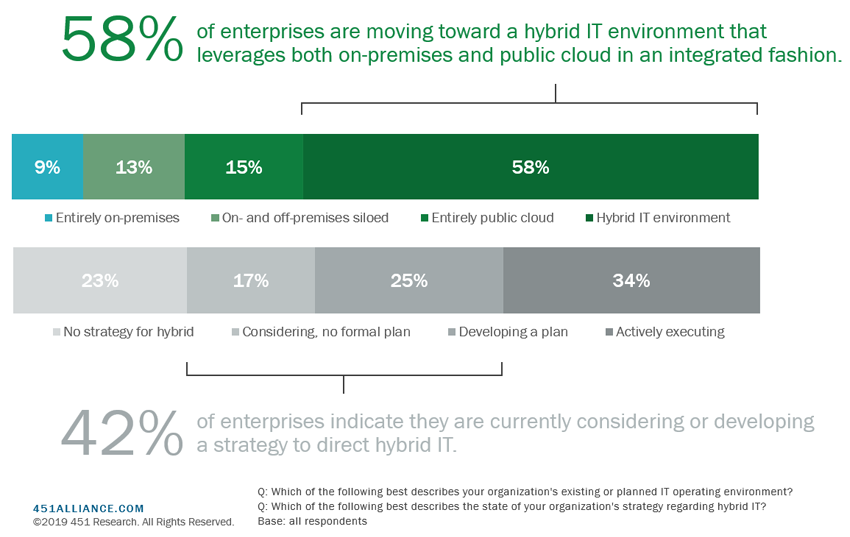 This reveals a disparity between the IT infrastructure organizations use and the strategy they intend to execute. "There's a lot of work left to do," when it comes to crafting the hybrid IT strategy, Eagle confirms.
Influences on hybrid IT strategy
Companies feel broad influence from IT vendors when planning their hybrid IT strategies.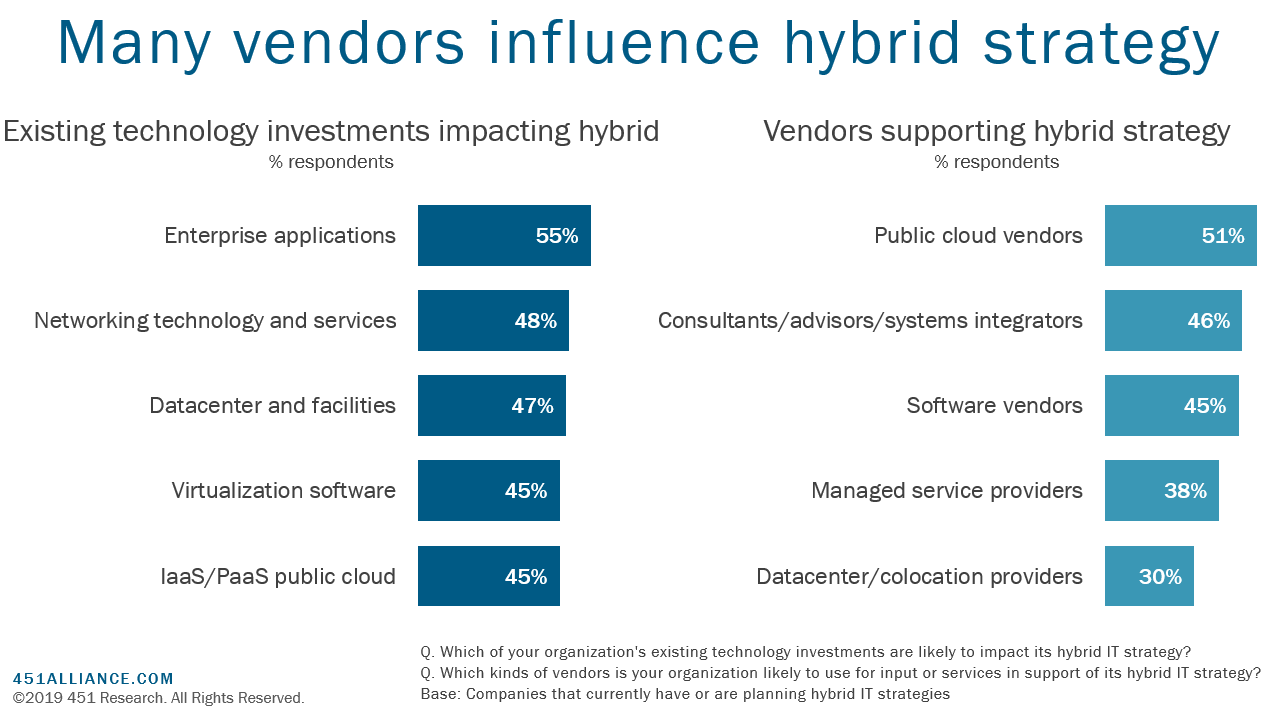 "It's interesting to point to the very small delta between the top five influences, from 55% [for enterprise applications] to 45% [for IaaS/PaaS public cloud], which really highlights how broadly felt these influences are," said Eagle.
Alliance members were also asked about the types of vendors their organization uses for input or services in support of their hybrid IT strategy.
Eagle said, "There's an interesting mix here of vendors that are directly tied to technology, like software vendors or datacenter providers, or service providers that are more purely offering managed services or consulting or advisory services."
It looks like there are many external forces contributing to an enterprise's adoption of hybrid IT. IT decision-makers can expect to engage with multiple vendors from different domains to develop a full perspective of your hybrid IT options.
---
Enjoy the rest of Eagle's insights from our cloud webinar on the members-only portion of the 451 Alliance website.
Not a member? See if you qualify.