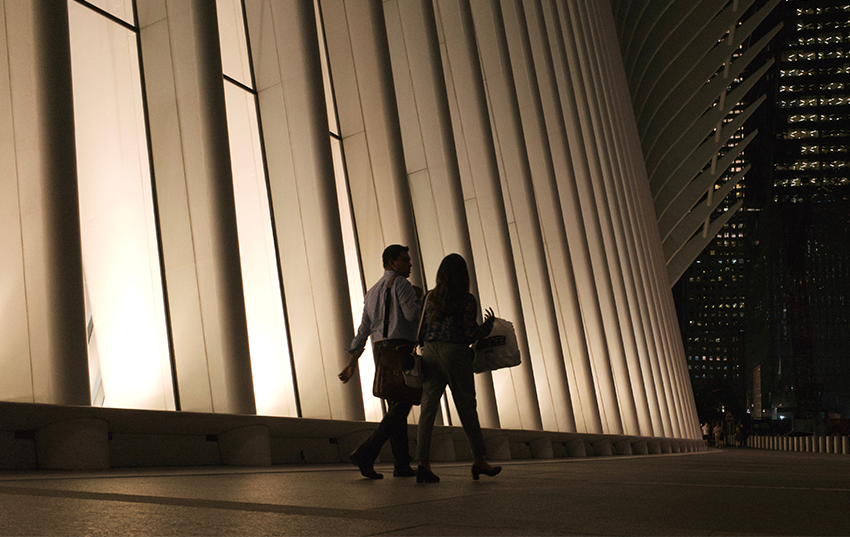 When the Internet of Things (IoT) was first developed, its scope was focused on consumer products: wearable tech, connected speakers and smart home devices. From there, the technology spread to the industrial and manufacturing arenas, where companies have improved processes such as inventory management and predictive maintenance.
One area where IoT has been slower to spread is the traditional knowledge-based workforce. That's starting to change.
As more IoT devices get connected, knowledge workers may see improvements to their office space, better alternative work models and optimization of their mental performance.
Creating Smarter Office Spaces
IoT adoption in the workplace was an easy extension from smart home technologies. An employee's environment can have a major impact on their productivity and many organizations have launched smart office and smart building initiatives.
A 451 Alliance survey shows us the most popular smart-building technologies in use today: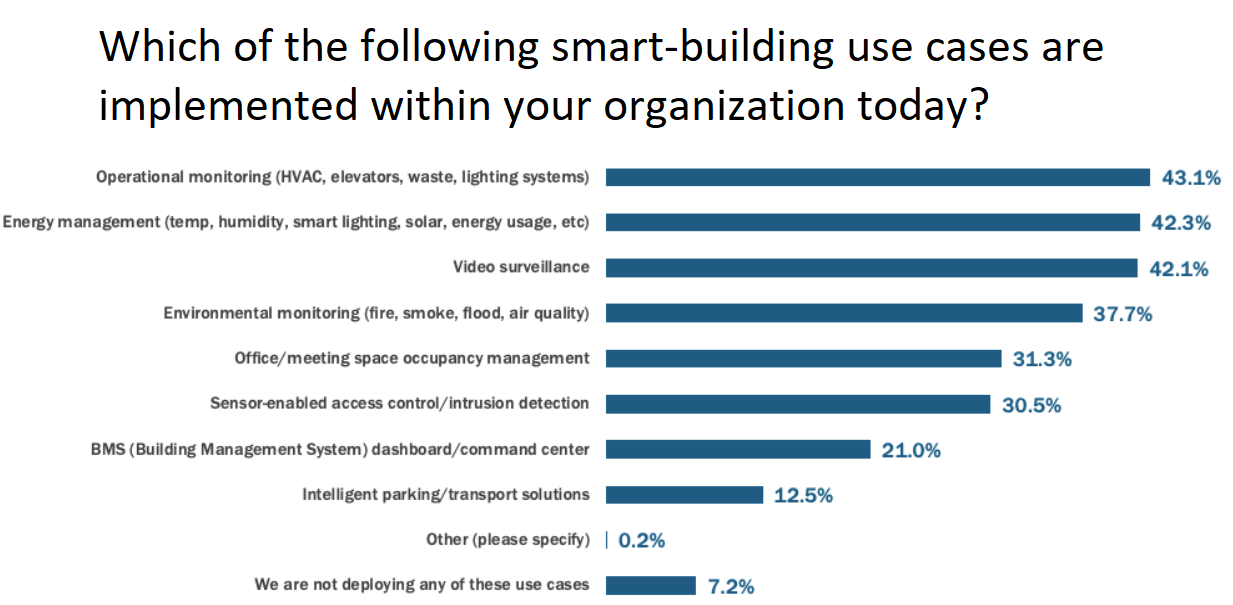 With operational monitoring and energy management, companies can automatically plan heating and cooling initiatives for the optimal temperature requested by a team, or manage the temperature of a room based on the number of occupants. Meanwhile, sensor-enabled access means that companies working in a different office can 'badge in' more efficiently, bypassing a physical sign-in sheet at a front desk.
Managing Workers in a Whole New Way
IoT is also leading to completely new work models, both in-office and remote. For example, hoteling is an organizational model where no employee has an assigned seat – rather, they schedule their time at a desk or other workspace as needed. This frees up employees to work where they are most comfortable, and saves money in real estate and operations by allocating space full time for employees who work only part time in the office.
IoT is extending organizations' reach outside the walls of the traditional office. With augmented and virtual reality, remote workers can hold more interactive meetings and discussions with their on-premises counterparts. Additionally, business units like IT and HR can better support their constituents remotely, providing services such as training without requiring travel to the office.
All this being said, many of these initiatives are still in their nascent stages. Regardless of which IoT initiatives an organization chooses to pursue, clearly defined goals and easily measurable metrics for productivity are crucial to any initiative's success.
With these new initiatives on the horizon, one thing is clear: IoT will play a central role in the day-to-day functioning of blue-collar workers, white-collar workers and every worker in between.
---
Want insights on IoT trends delivered to your inbox? Join the 451 Alliance.