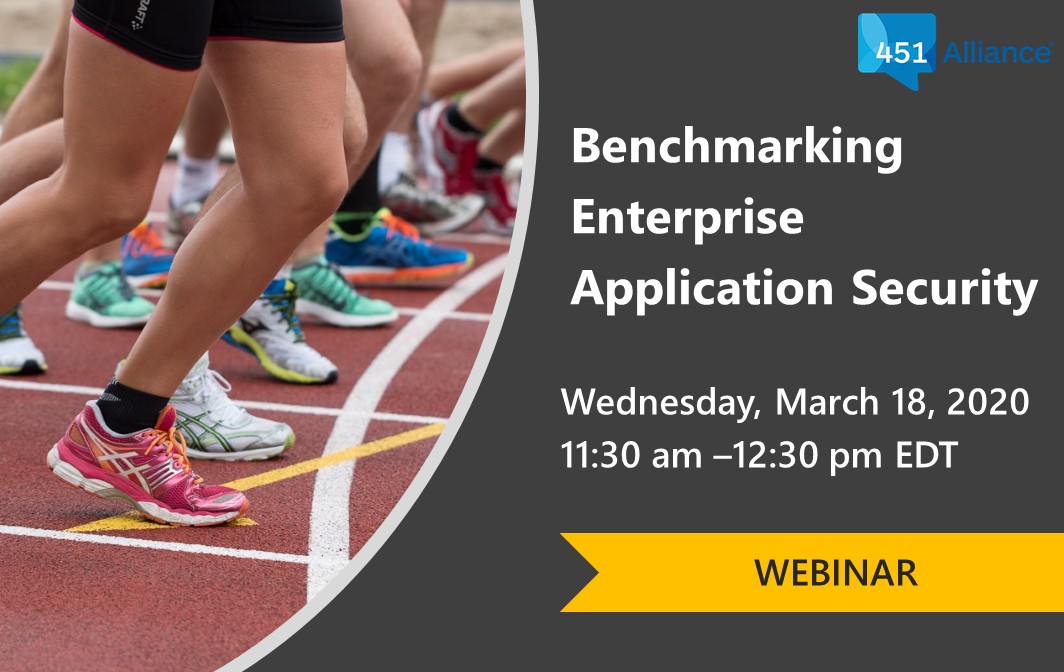 Join us at the upcoming 451 Alliance webinar, Benchmarking Enterprise Application Security, on Wednesday, March 18, 2020, from 11:30am-12:30pm EDT.
451 Alliance members will receive the slide deck and a recording following the presentation.
Not a member of the 451 Alliance? Submit an application to join the IT think tank and enjoy invitations to this and future webinars, the slide deck and recording, and unlimited access to our archives.
Apply here to see if you qualify for membership:
Webinar Details
Software – really code – is still eating the world, but prominent breaches against web applications show us that not all that code is being created with a consideration towards security.
You've heard the term DevSecOps bandied about, but what does that mean in a practical sense, what's really shifting around application security?
Join Daniel Kennedy, Research Director for Information Security at 451 Research, for a discussion drawing on three years of peer market intelligence around application security tool usage within enterprises, contextualized by personal experience.
What challenges emerge as security and development work together in a new paradigm, and how can the needs of each be met?