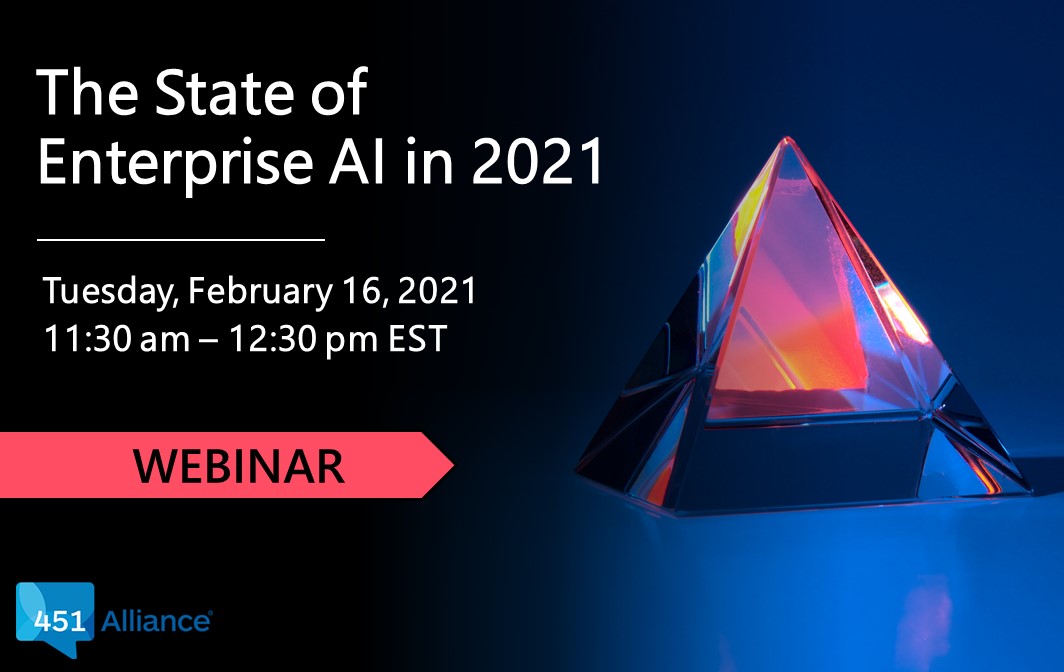 Join us at the upcoming 451 Alliance webinar, The State of Enterprise AI in 2021, on Tuesday, February 16, 2021 from 11:30 am – 12:30 pm EST.
451 Alliance members will receive the slide deck and a recording following the presentation.
Not a member of the 451 Alliance? Submit an application to join the IT think tank and enjoy invitations to this and future webinars, the slide deck and recording, and unlimited access to our archives.
Apply here to see if you qualify for membership:
Webinar Details
Despite having been disrupted by COVID-19 in 2020 – like all areas of technology – AI and machine learning has maintained its prominent place in the thinking of enterprise users and purchasers of technology.
In this webinar, Research Director Nick Patience will reveal new use cases across six major industries and address current concerns about the infrastructure underpinning AI adoption at scale.
Topics include:
New data on use cases across six industries – finance, manufacturing, healthcare, retail, energy and telecoms
Deep dives into MLOps, the ROI of AI projects, and regional differences between US, UK, France and Germany
Where AI models are being trained – from the core to the edge – the demands that places on AI infrastructure, and how they can be overcome
Effect of COVID-19 on AI projects