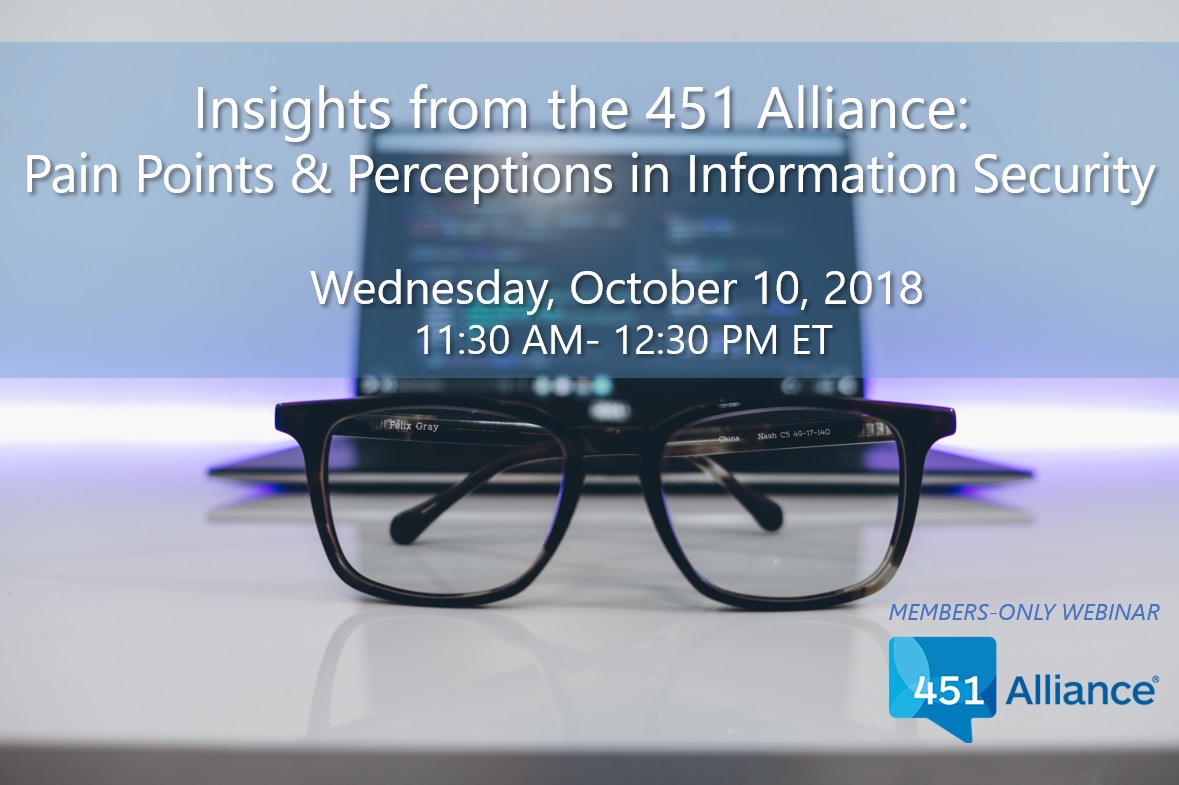 451 Alliance members are invited to attend our upcoming webinar, Pain Points and Perceptions in Information Security on Wednesday, October 10, 2018 from 11:30am-12:30pm ET. Attendance is free for Alliance members, and a recording will be provided for all registrants.
Not a member of the 451 Alliance? Submit an application to join the IT think tank and enjoy invitations to this and future webinars, as well as unlimited access to our archives.
Apply here to see if you qualify for membership:

Webinar Details
Dan Kennedy, Research Director, Information Security, will share results based on the 451 Alliance's latest surveys of information security professionals.
Topics include:
How GDPR is pushing compliance back to the forefront of security evaluation criteria, for better or worse.
Top security projects and pain points this year.
For one of those top projects, endpoint security, evaluations of the most installed providers.
Evolving perceptions of cloud security