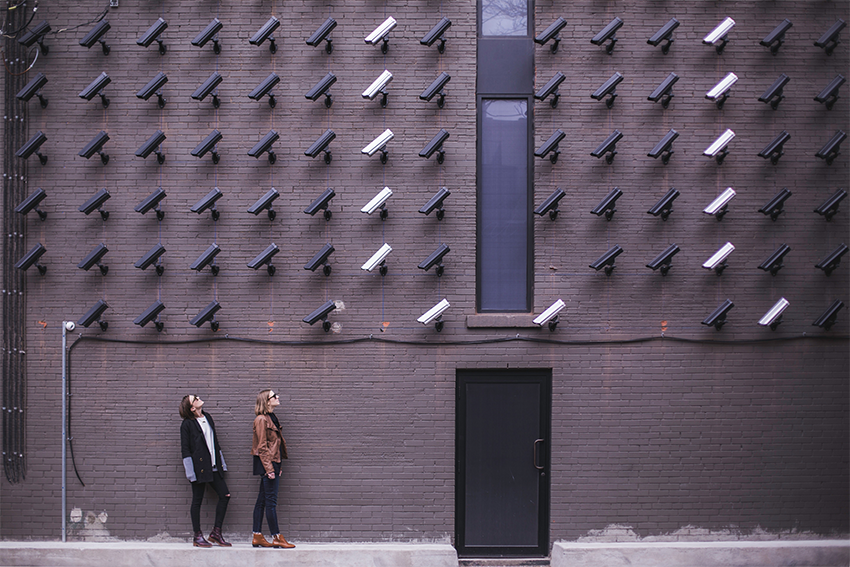 We all remember the Cambridge Analytica data scandal earlier this year. The firm's collection of over 50 million Facebook users' data for political gain underscores not only how much data internet users are sharing with various platforms, but also just how vulnerable that data is.
Incidents like these increase awareness of the power of consumer data and the nefarious uses to which it can be applied, affecting everything from tech vendor selection, to customer engagement strategies, to advertising campaigns.
At the same time, we're seeing a shift in the balance of power between many organizations and their customers. Price and products are no longer enough; consumers value customized experiences.
Price and products are no longer enough; consumers value customized experiences.
The sheer volume of consumer data available to companies creates an abundance of opportunity to personalize the customer journey. As technology becomes central to how individuals experience the world around them, businesses can better match consumers' preferences with unique engagement strategies and competitive differentiation.
Data from 451 Alliance member surveys has shown a steady growth in customer willingness to share personal data for that unique experience – but not universally. The figure below shows that age matters.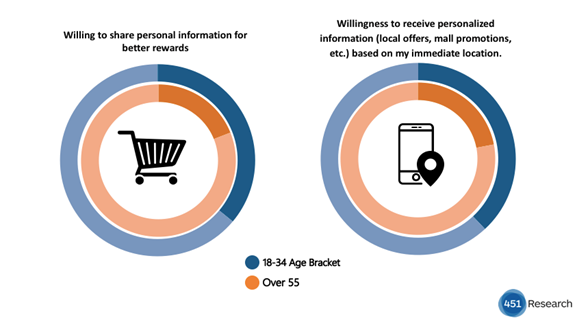 In this Q4 2017 survey, 36% of respondents age 18-34 are willing to share personal information for better rewards. However, that lowers to 19% for 55 and above.
Similarly, 38% of respondents 18-34 want to receive personalized information (local offers, mall promotions, etc.) based on their immediate location, compared with 22% of those over 55.
Delivering more personalized experiences demands that businesses use real-time data to create personalization strategies. Data-driven individual experiences require information that is updated constantly and tied to a unique identifier for each customer in order to build a complete customer profile.
This reliance on personal data puts the onus on businesses to have proper information-governance controls in place. How to do this? Expand the scope of data governance to account for this explosion of unstructured data.
While most businesses already embrace policies regarding opt-in consent (and this has only become more critical after GDPR), they're often littered with technical and legal jargon that the consumer doesn't understand.
Moving forward, businesses must adopt new policies and technologies that enable them to regain customer trust through embracing more robust consent and profile management, security, and portability of personal data. Consent must be explicit and provide customers with the ability to manage specific details of data collected.
As the consumer experience becomes more personalized – and therefore reliant on consumers' personal data – the consumer can demand more data security. The empowered customer is, in effect, forcing evolution of the entire technology stack to enable real-time, contextually relevant experiences.
For tech companies, the future will certainly become more interesting – and challenging – as empowered customers take back control.
---
The
 451 Alliance
 is an invitation-only think tank for IT executives, technologists, and tech-adjacent professionals. 
Do I qualify?