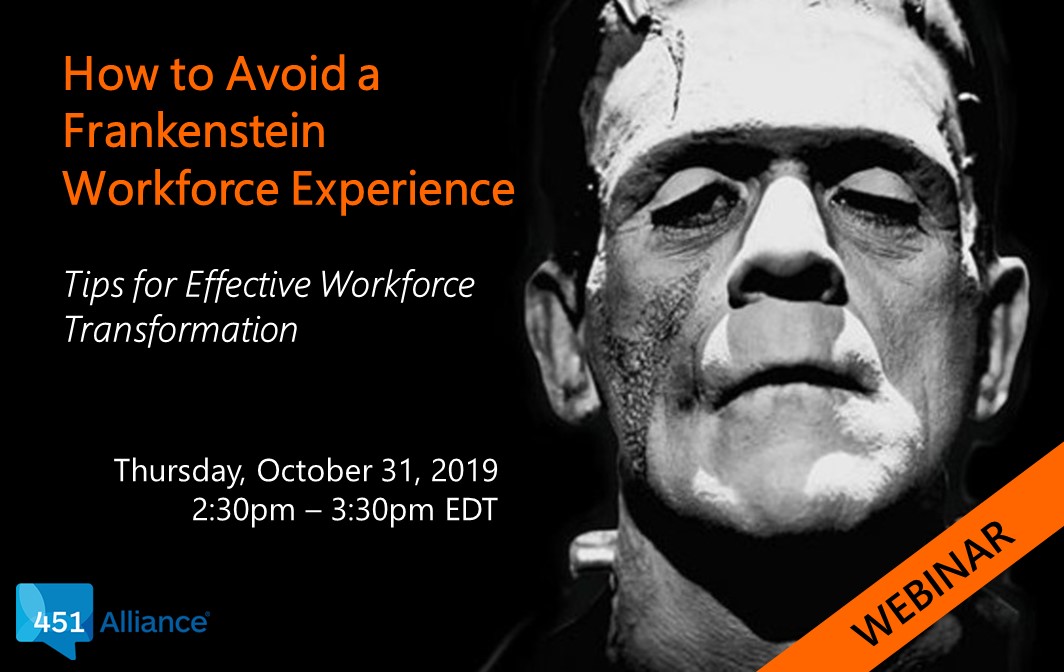 This Halloween, face the scary parts of workforce transformation with the 451 Alliance.
Join us at the upcoming 451 Alliance webinar, How to Avoid a Frankenstein Workforce Experience: Tips for Effective Workforce Transformation, on Thursday, October 31, 2019, from 2:30pm-3:30pm EDT.
451 Alliance members will receive the slide deck and a recording following the presentation.
Not a member of the 451 Alliance? Submit an application to join the IT think tank and enjoy invitations to this and future webinars, the slide deck and recording, and unlimited access to our archives.
Apply here to see if you qualify for membership:

Webinar Details
This webinar will provide actionable data and insight to inform a broad, integrated view across the goals, pain-points, aspirations and strategies being pursued by companies to drive their workforce productivity.
Join Chris Marsh, 451 Research Director on Workforce Productivity and Compliance, as he discusses the key challenges businesses face when elevating their workforce's productivity and engagement. Marsh will highlight some of the strategies, approaches and technologies they can pursue to drive their workforce transformation.