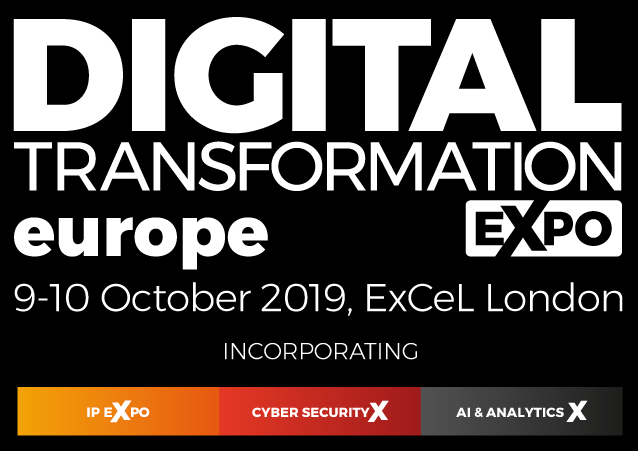 The 451 Alliance is pleased to announce a new partnership with the Digital Transformation EXPO Europe.
About DTX Europe
Digital Transformation EXPO Europe (DTX Europe) connects IT leaders, security specialists and data specialists with the solutions and services to evolve their digital transformation plans. Expect two full days of learning, tech demos, training courses and showcases of next-generation products and solutions.
The event showcases new exclusive content and senior-level insights from across the industry, as well as unveils the latest developments in IT. With 300+ exhibitors and 300+ free-to-attend seminar sessions, DTX Europe is the must-attend show for enterprise IT leaders, cyber security experts, AI technologists and everyone in between.
This year's event takes place on October 9 & 10, 2019 in London.
Register to attend DTX Europe >
Catch 451 Research analysts at the expo for the following live events:
PANEL: The future of work: Is there an impending automation apocalypse?
SVP Simon Robinson leads a panel of experts discussing the future of work on Wednesday, October 9, 4:15-5pm at the DTX Keynote Theatre.
Topics covered:
Quantifying the impact of automation and digitization over the next 10 years
How will regulators respond to this? How will this effect technology implementation?
Assessing the social risks to companies as automation is implemented
The evolution of IoT: Augmenting the shop floor with robotics and AI
Ian Hughes, Senior Analyst on the Internet of Things, gives this presentation on Thursday October 10, 2-2:30pm at the IoT & Edge Computing Theatre.
What you will take away from this session:
IoT is a silo buster
The difference between an industrial robot, a cobot and a self-driving vehicle on the nine-level scale
AI and robotics doesn't always mean replacing people
Directional data showing industry trends toward AI
Visit the 451 Alliance Booth
Want to learn more about what membership in the 451 Alliance entails? Stop by Booth J12 to chat with an Alliance Ambassador. Learn about all the benefits of membership and get a taste of the research insights that fuel the world's premier IT think tank.
Plus, Simon and Ian will be holding clinics at the 451 Alliance booth to answer your questions in their areas of expertise:
October 9, 1:45-3:45pm: Clinic with Simon Robinson, subject matter expert on Digital Infrastructure
October 10, 11:30am-1:30 pm: Clinic with Ian Hughes, subject matter expert on IoT/Augmented Reality
We hope to see you there!