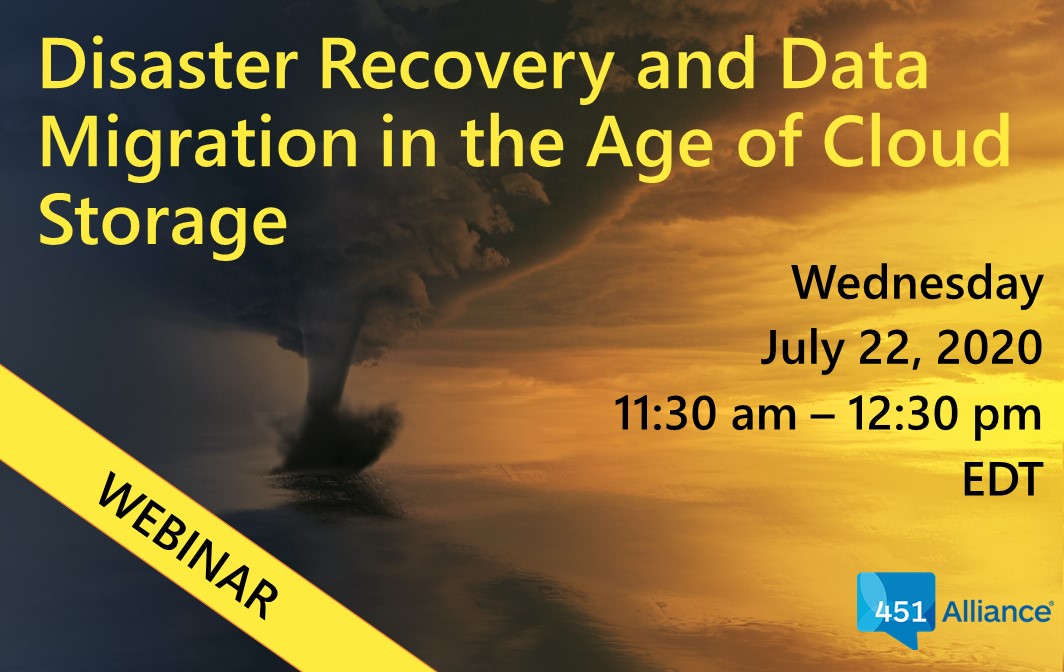 Join us at the upcoming 451 Alliance webinar, Disaster Recovery and Data Migration in the Age of Cloud Storage, on Wednesday, July 22, 2020, from 11:30am-12:30pm EDT.
451 Alliance members will receive the slide deck and a recording following the presentation.
Not a member of the 451 Alliance? Submit an application to join the IT think tank and enjoy invitations to this and future webinars, the slide deck and recording, and unlimited access to our archives.
Apply here to see if you qualify for membership:
Webinar Details
Cloud Storage is taking a larger role in organizations and is displacing conventional on-premises storage systems in a number of key use cases. Specifically, data protection and disaster recovery have become areas where companies are looking to take advantage of the elasticity and flexibility of cloud.
As organizations continue to progress on their cloud storage journeys, they continue to run into issues related to data migration and data management as they wrestle with decisions on what workloads to move and how to migrate them.
In this session with Research Director Henry Baltazar, we will be covering a number of topics including:
Disaster recovery and the impact and causes of outages
Data migration requirements and expectations
Data Management challenges