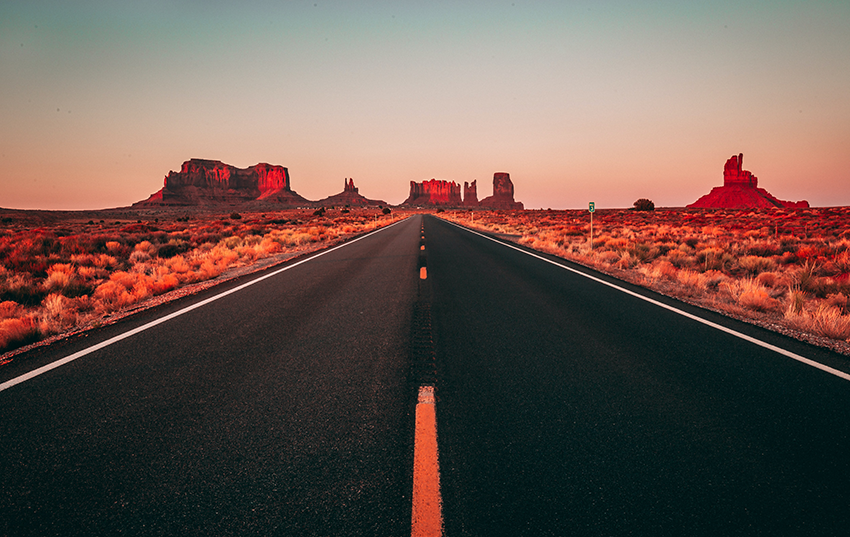 Autonomous trucking company TuSimple completed its first self-driving, driverless truck run in Arizona on December 22, 2021. The 80-mile nighttime journey took the truck about 80 minutes to complete from a railyard in Tucson to a freight terminal in the Phoenix metro area.
TuSimple posted a video of the entire driverless run on its YouTube page, which included exterior front- and rear-facing cameras, an interior view that includes the steering wheel, and a look at the company's autonomous driving system (ADS) software interface. The truck interacted with traffic lights, on-ramps and off-ramps, among other highway driving maneuvers along I-10 in Arizona, going a steady 65mph for most of the journey. It also navigated alongside other vehicles, although traffic was fairly light considering the run was at night.
While several Class 8 trucking autonomy companies are testing their technology on US roads today, they have always included a driver behind the wheel who is ready to take over, as well as an engineer in the passenger seat observing and collecting data. TuSimple's driverless run is a major milestone toward Level 4 autonomy for Class 8 heavy-duty trucks.
In our two-part reporting on automation in commercial trucking members received early last year, we indicated that driver-out tests would begin in 2021 or 2022, and even specified that I-10 in Arizona and Texas would be a likely debut location (along with I-40 in New Mexico and Texas). We expect to regularly see driverless trucks on interstate freeways in the next five years, and for their operational design domains – which limit where they can drive and under what conditions – to steadily expand over the next decade to include freeways outside the southern US.
---
Want insights on smart car technology and automotive industry trends delivered to your inbox? Join the 451 Alliance.