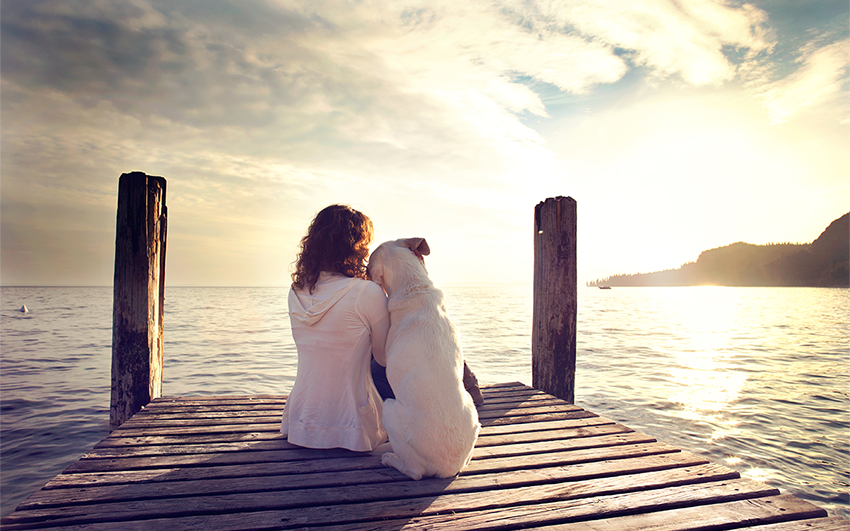 When it comes to choosing a storage vendor, IT departments are making one thing clear: price beats brand loyalty any day.
In a 451 Alliance survey, the vast majority of respondents report that they are using multiple storage and data management vendors on top of one another in the same environment.
The driver behind this multiple-vendor setup is that customers aren't getting either the right technology or the best value from one single vendor.
Pros of a Single Digital Storage Vendor
Why are some organizations opting for a single-vendor storage solution when so many others diversify?
The benefits of having a single digital storage provider are:
1. Streamlined negotiations: You only need to negotiate one contract.
2. Simpler end-user training: You only need to acclimate to one system's interface.
Cons of a Single Digital Storage Vendor
The drawbacks to the single-vendor option point to exactly why so many are working with multiple vendors.
First off, negotiating with just one vendor leaves end users with little leverage to lower prices.
Showing just how important price is, 58% of respondents from the 451 Alliance survey report price as their primary reason for choosing multiple storage vendors.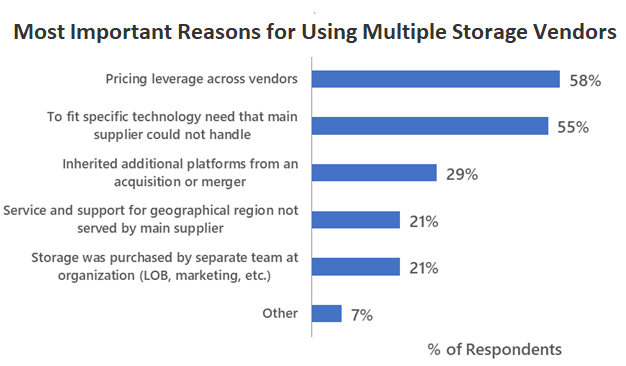 The ranking of these reasons shows us a lot about organizations' attitudes toward their storage vendors. A vendor's strategic vision for its product matters little to end users. They view storage products as a commodity rather than a strategic tool tailored to their organization.
As with other commodities, if a storage vendor chooses not to offer a new technology, then its clients will seek it elsewhere. This shows that the storage market, dominated by a handful of large incumbent vendors, still has room for the smaller, boutique startups that offer emerging technologies.
The key takeaway here? With little vendor loyalty in the industry, the digital storage market is poised for big changes. Every new contract negotiation poses an opportunity for new vendor-client relationships – and more interestingly, every emerging technology provides an opportunity for a new vendor to join the scene.
---