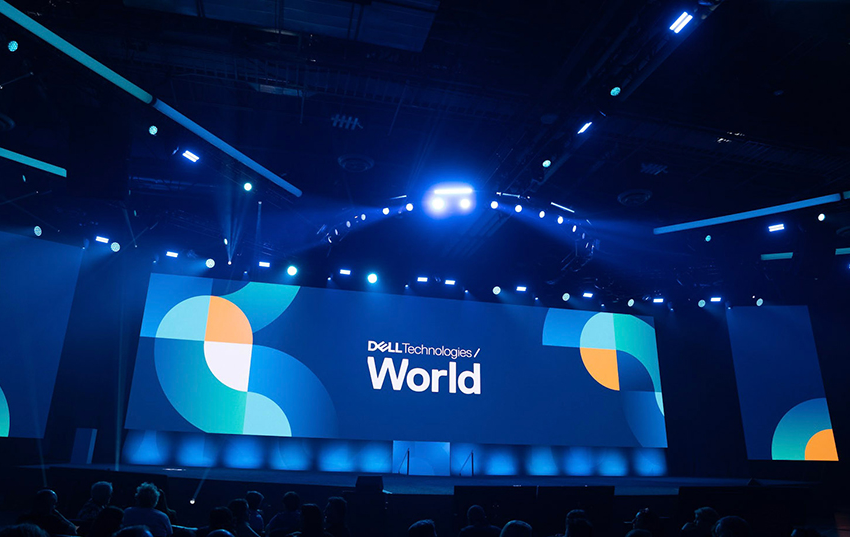 For the first time in three years as an in-person event, Dell Technologies Inc. used its annual customer conference to unveil a plan to seize the advantage in the fast-evolving enterprise infrastructure market.
Built around the idea of "multicloud by design," Dell believes it is uniquely placed to help businesses of all sizes optimize their foundational IT environments in a multicloud era. The strategy is further evidence that Dell is beginning a new chapter in its own story.
It may be an oversimplification, but we view Dell's latest set of announcements as the "third chapter" of the IT giant founded by Michael Dell – still CEO – 38 years ago. If Dell's first chapter saw it revolutionize the PC market, and its second phase saw an expansion into the enterprise market that culminated in the record-breaking acquisition of EMC, then part three sees a narrower and much more focused company aiming to forge a more substantial place in the cloud era of IT.
Strategy
The Dell Technologies that assembled in Las Vegas this year is very different from the company that last gathered in 2019. It is certainly much simplified and unified from a branding and organizational point of view. Gone are the litany of operating divisions, brands and business units that resulted from its decade of expansion from the mid-2000s onwards. This expansion led some to view Dell as more of an industrial conglomerate than a focused tech provider, and inhibited efforts to formulate and communicate a focused strategy to the market and investors.
Most notably, Dell completed its spinoff of VMware Inc. in late 2021. Often characterized as the "jewel in the crown," VMware's success at time threatened to overshadow Dell's broader efforts to present itself as a thought leader and innovator in its own right.
Having cleared the decks, Dell's task now is to define – or redefine – its core purpose. Beyond the high-level mantra to "drive human progress," Dell now participates in two broad spheres: the PC market (CSG) and the IT infrastructure for businesses large and small (ISG). Combined, the two groups drove Dell's revenue to a record $101 billion in 2021, chiefly driven by the pandemic-induced rush to buy and update PCs as the world shifted to a work-from-home model. Dell has long pushed back on any notion that the PC is dead, and recent experience validates Dell's belief that the PC remains an essential productivity device.
Although the $38 billion ISG group's performance has been solid over the pandemic period, there's now an opportunity to redefine Dell's role here post-VMware. Its fundamentals are strong: Dell continues to dominate the enterprise storage and data protection market in virtually every segment of note, is a major player in compute, and (in conjunction with partner VMware) leads the market in hyperconverged infrastructure.
That leaves cloud and public cloud. Historically, Dell has struggled to define its role here – while Dell executives acknowledged that public cloud was a reality for many customers, they were not leading with it. Post-VMware, this has changed substantially. Having found cloud "religion" over the last year, this posture accelerated following the arrival of Chuck Whitten, who shares the chief operating officer role with Michael Dell's long-term COO Jeff Clarke. Dell is working with all the major hyperscale providers to extend the "SaaS-ification" of all its major storage capabilities to run in an array of cloud-based deployments. The company states that it is already working with more than 1,500 companies that use its Data Protection in the Cloud offerings to protect over 10 exabytes of data.
Of course, Dell's enterprise story is not solely built around multicloud. The company has big ambitions in and around the emerging market for "edge" compute and storage, and is aggressively targeting what it believes are major opportunities in telco, as well as 5G. But we can expect multicloud to continue dominating the top-line story for the foreseeable future.
---
Want insights on cloud computing trends delivered to your inbox? Join the 451 Alliance.