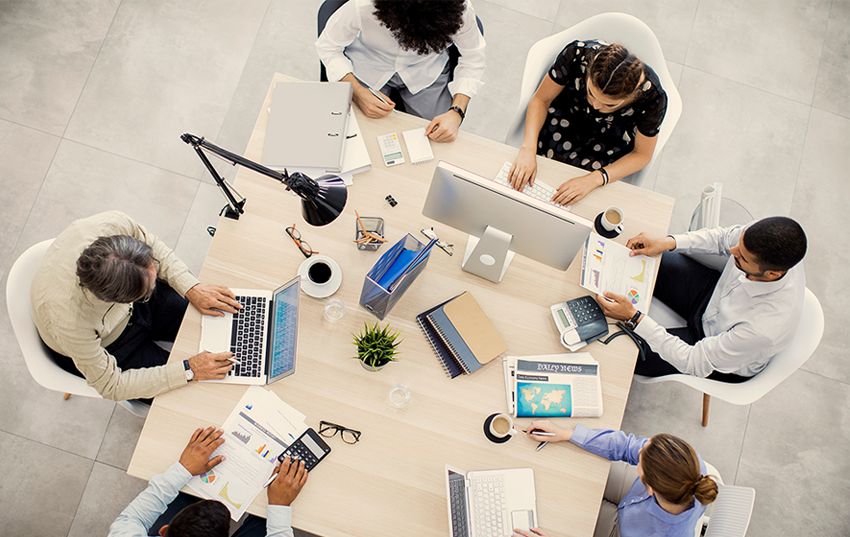 HR has — in many cases — moved away from the reactionary strategies of the early pandemic and into a more consultative role to the business as organizations have navigated the tumultuous labor market that resulted from that era. With potential economic headwinds looming, though, HR teams and their parent organizations are looking inward, focusing on talent mobility, career progression and retention. With this comes a deeper look at performance management and skills strategies, and an understanding that the software and technologies that power work have a deeper impact on the employee experience (EX) than once realized.
Data from our Workforce Productivity & Collaboration, Employee Lifecycle & HR 2023 survey indicates a renewed focus on HR as a productivity enabler and as a liaison between business strategy and employee execution. HR and the employees in its charge are becoming more aligned on the impact of work execution culture, and the demand for AI and AI-adjacent HR tools increases as the organization looks for an intelligent edge in its people management strategy.
The Take
As business emerge from the pandemic era and its massive shift toward remote and hybrid work, it is clear that the work software and tools powering that shift have had an outsized impact on the employee experience. As such, the Workforce Productivity & Collaboration, Employee Lifecycle and HR 2023 survey results show that HR's interpretation of its primary role has shifted toward providing employees the tools and environment they need to execute their work, and finding a way to better connect corporate strategy and work execution. The focus on tools has necessitated a deeper relationship between HR and IT but has not fully coalesced into a cohesive software investment strategy as team managers find non-ideal tech stacks negatively affecting recruitment efforts and onboarding.
And as HR invests more into performance management tools to understand career progression and mobility, managers are demanding more visibility between employee skills inventories and the work challenges they can address. Focus areas for HR, employees and managers are becoming more aligned, and the demand for increased intelligence and AI on both fronts could help solidify the connection points between corporate strategy and goals, and employee experience and productivity.
Summary of findings
HR emerges as a productivity enabler. When HR professionals are asked to characterize their primary role in the organization, the top response is to provide employees with the tools and environment they need to excel (53%). This sits slightly ahead of connecting corporate strategy to employee execution (49%) and keeping employees engaged and building a supportive culture (46%). This makes sense, as the hybrid and remote work investments of the past few years have forced a digitalization of the employee experience that demanded HR take note. HR must help translate corporate initiatives into employee action items, while working to support a progressive software and technology strategy as part of employee experience (EX) initiatives.
Work culture is the biggest impact area of EX.
Both HR (28%) and other employees (31%) list work culture — e.g., the work tools, systems, practices and work arrangements that power employee productivity — as the largest driver of employee productivity and engagement.
These responses do not stand out dramatically from the other pillars, but it is telling that employees see their work culture as even more impactful than their career potential (26%), company values (24%) and personal recognition (18%). While the percentages differ, HR employees stack-rank these elements in the same order, showcasing an aligned vision in how HR and other employees view the EX.
Employee engagement and career progression are top of mind for HR. HR employees cite performance management and employee engagement as the HR functions most in need of improvement, and also the functions most likely to receive heavy investment in the next 12 months. This makes sense given performance management's connection to career progression, succession planning and internal mobility, and employee engagement's impact on retention. Talent recruitment is still a priority, but it has been supplanted by efforts to keep employees around longer and to detail plans to grow employees' impact throughout the organization.
Poor investments in productivity technology are hindering recruitment and onboarding. According to respondents who manage teams, the top recruitment challenge they face is candidates expecting software or tools the company has not adopted (52%). That is followed by candidates expecting flexible work arrangements that the organization does not offer (42%). Both of these factors are part of work culture. Beyond recruitment, legacy tech stacks hinder employees' ability to quickly add value. Among respondents who say they took six months or longer to add value at work, the top reason is lack of technologies and tools needed to do the job (49%). Employees express rising expectations for a modern work culture that removes friction in daily processes, and if organizations do not rise to the challenge they will miss out on top recruits and lose valuable productivity in an employee's early tenure.
HR's skill set is evolving toward that of a strategic business partner. Over the past three years, a majority of HR respondents say their skills have evolved to focus on winning the war for talent (54%). However, that is only part of the modern HR practitioner's skill set: 48% say they are participating more in wider company strategy and vision, and 46% are becoming more consultative and partnering with the business. Level with that last point is a deeper interest in workforce productivity and tooling (46%), highlighting continued investment in connecting the dots between productivity and engagement. Overall, HR has stepped out front to help organizations weather the storms of remote and hybrid work, navigate turbulent talent markets and adapt talent strategies to contend with uncertain economic conditions.
HR and IT continue their deep collaboration in EX. When asked who is directly involved with or leads EX strategy, HR respondents list HR as the top function (57%). However, IT (49%) is close behind, followed more distantly by finance (27%). IT is also the top-cited collaborator for HR respondents, which aligns with HR's current focus on work tools and software. However, employees are often unaware of the fruits of this collaboration. Only one-third (33%) of employees say they have an adequate understanding of how their organization invests in tools, systems and processes to improve their productivity. As HR and IT continue to work together, communication of their efforts should be a high priority.
Employee skilling strategies still lack depth and awareness. As organizations turn toward internal mobility, skilling strategies take the spotlight. Communication and awareness remain challenging, as 51% of employees say opportunities to learn new skills are not clearly defined — the top response. This could be a reason why employees list next-generation learning tools (e.g., digital adoption platforms and leaning in the flow of work) as the technology with the greatest game-changing potential for EX over the next two to three years — these tools bring learning content directly into the application where the employee is working. Lack of awareness regarding skills and training is also a challenge for managers. When asked what would most improve the way they manage employee skills, managers list intelligent skills gap analysis (54%), tools to assess skill proficiency (47%) and a framework for matching skills to business outcomes (44%) as their top three responses.
The company CEO and IT have huge potential to impact EX. When we ask employees who has the biggest impact on their day-to-day work experience, one might expect them to say their colleagues or manager. But the top response is tied between the company CEO and IT department. The choice of the CEO could suggest that employees are looking for strong leadership to anchor them in times of economic uncertainty, and we know that the IT department defines a major part of the work experience given that technology is ubiquitous in daily work processes.
AI holds huge potential for HR, but departments must tread carefully.
More than half (55%) of HR departments are already using general AI and machine-learning technologies, while 39% are using chatbots and 37% are using natural language processing (NLP), according to the survey.
These technologies and general workflow automation hold major potential to streamline and accelerate cumbersome HR processes, but departments must tread carefully, and survey results suggest that HR professionals know this. Over the next two years, the most important strategic focus for HR respondents (46%) is complying with new laws and standards, such as for using AI in recruitment. Additionally, when asked what missing features they would most like to see added to their compliance, audit and control software, 50% say the ability to audit the use of AI in regulated areas like hiring.
---
Want insights on workforce productivity and collaboration trends delivered to your inbox? Join the 451 Alliance.