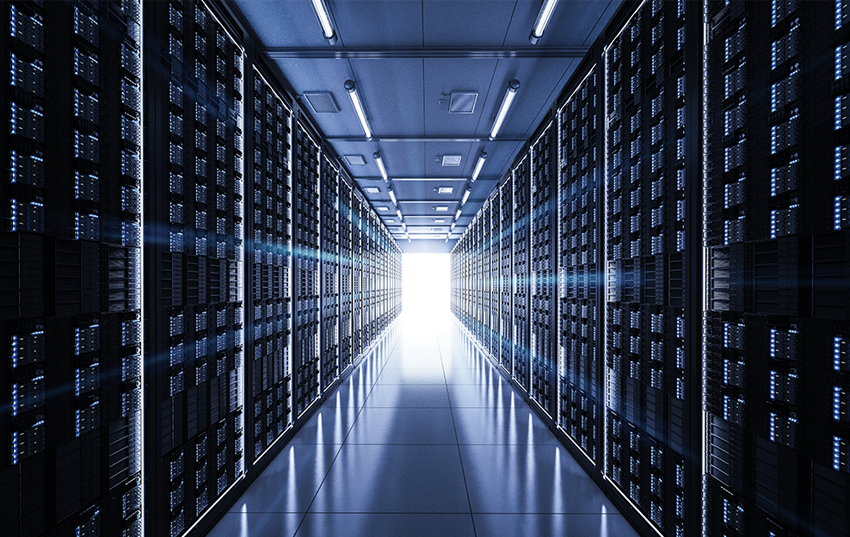 Bringing infrastructure to the edge is a major point of interest for the digital infrastructure industry in modern times. Although certain edge footprints might follow traditional datacenter business models, new types of infrastructure deployments will also emerge as providers move to the edge.
Infrastructure deployment outside the confines of a traditional datacenter will bring about new challenges in security, cooling, power reliability, noise pollution and physical shock protection. A 451 Alliance survey indicates the operational requirements for these new datacenter models will grow at an accelerated pace in the next 12-24 months, with IT leaders and customers alike having to adapt to operate under specific conditions.
Edge adoption trends
Some notable patterns have emerged in edge cases. According to 451 Research's Edge IaaS market forecast 2022, the manufacturing sector was the vertical most commonly adopting edge services. Transportation and logistics, media and entertainment, healthcare and retail followed behind manufacturing in the ranking, in that order.
However, there is no singular way to define what an edge datacenter should look like, because an edge datacenter deployment hinges on several different variables. Components such as sensitivity to recovery point objectives (RPO) and recovery time objectives (RTO); latency tolerances; environmental concerns; physical security; power and cooling needs; and connectivity will all play into what shape an edge installation might take.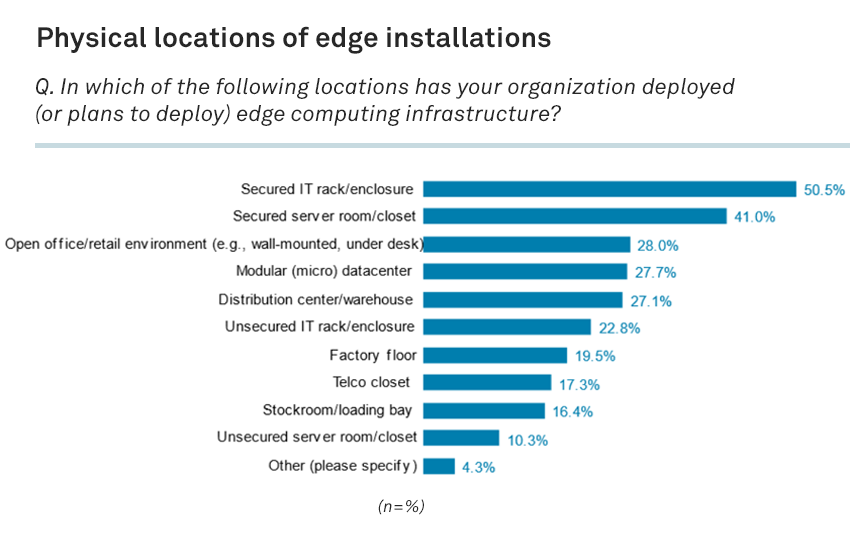 In addition, these deployments will also differ simply because of their different locations, and the distinct requirements brought upon by each one of them. For instance, a less conventional edge venue like an office will present many challenges when compared to a larger, traditional datacenter with the proper infrastructure to service customers. The office environment might not offer access to an uninterrupted source of power, or it could present points of failure in connectivity, and even be susceptible to environmental disasters like seismic events, to name a few potential complications.
Edge deployment considerations
IT leaders will have to keep in mind several factors when initiating a deployment at the edge, such as:
Growth – What would be the potential growth requirement for this infrastructure? Could it improve from small, low-latency transactions to eventually house higher capacity workloads, if needed?
Dependency – Will the business become too dependent on this infrastructure for it to fail?
Environment – Is the location of the infrastructure physically secure? Is it clean? Is it susceptible to environmental events such as earthquakes or hurricanes? Will too much heat be generated, for example in an office with air conditioners incapable of offsetting it?
There is also a significant possibility that AI will change edge requirements. 451 Research's AI/machine learning infrastructure 2023 survey found that a change in the destination of AI models is currently underway — moving away from the core to the near edge and on-premises edge in the future.
Outlook
In short, edge datacenter requirements will not be totally different from those of traditional datacenters. Components like servers and racks, redundancy and infrastructure might all look very similar, even if there are additional power and cooling requirements as new technologies, such as AI, are more widely adopted.
On-premises edge, however, will likely pose an obstacle for IT leadership, particularly locations like offices, factories and warehouses without air conditioning. New considerations will have to be made across the board for the installation to run smoothly, in aspects such as server security, RPO/RTO requirements, power and heat requirements, protection from shock, humidity, dust and water damage and noise pollution.
---
Want insights on datacenter trends delivered to your inbox? Join the 451 Alliance.