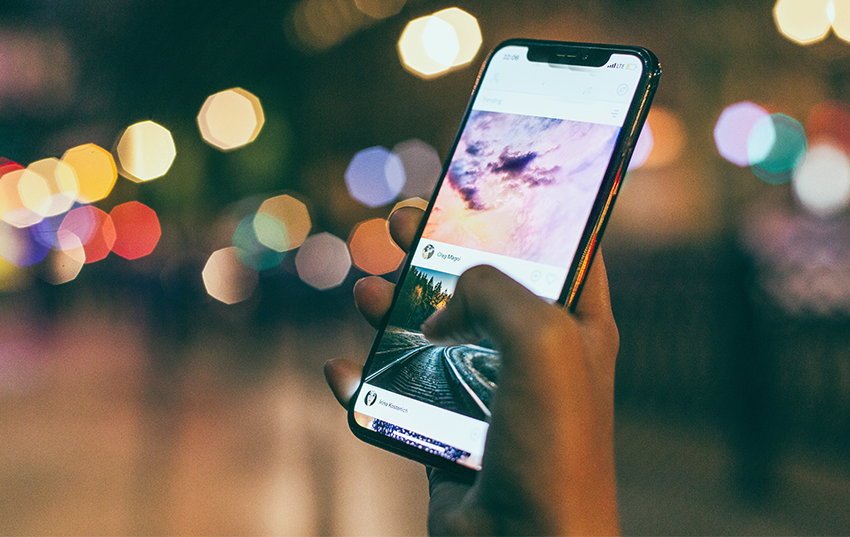 The wireless industry remains one of the most competitive consumer technology battlegrounds. Our latest survey on the topic gives us a snapshot of the current battle among service providers for new subscribers.
This article represents the findings of a March 2021 survey of approximately 2,200 primarily North American respondents from the 451 Alliance's Leading Indicator panel focused on the latest trends in smartphones and wireless providers.
Verizon Wireless (30%) stands above all other providers in the current customer base according to the survey. AT&T (21%) and T-Mobile/Sprint (16%) remain the other heavyweights in the industry. Since the demographics of the panel lean toward older, higher-income respondents, it is important to note that this means there is a larger proportion of post-paid wireless subscribers, which is where Verizon exceeds other carriers.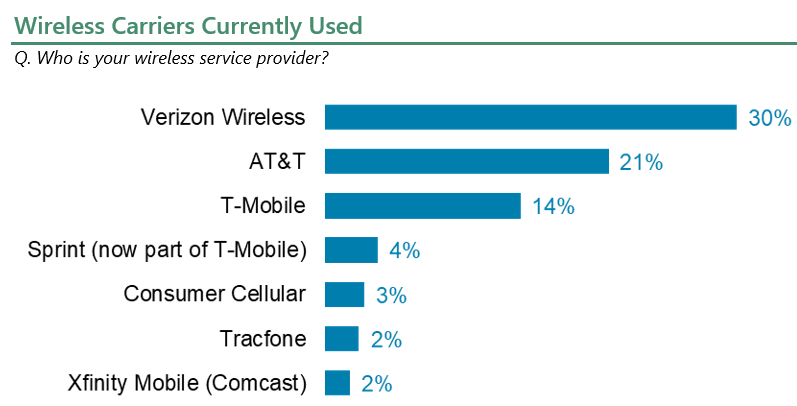 Breaking down respondents by income level reveals a couple interesting tidbits of data. While Verizon, AT&T and T-Mobile/Sprint are the top providers across both higher (>$125,000) and lower (<$125,000) income households, there are some differences with the next tier of providers. Most notably, Consumer Cellular is used twice as much by lower-income households (4%) as higher-income ones (2%). Also, Tracfone is used in an even higher ratio by lower-income households (4%) compared to higher-income ones (1%). Both economy services appear to be successfully navigating the confines of their target demographics.
Switching gears to performance metrics, one of the most important aspects of consumer-facing services is customer satisfaction. Impressively, half (50%) of T-Mobile subscribers say they are very satisfied with the provider. Not only does this reading outperform Verizon (39%), but it's also twice as high as the ratings for AT&T (23%) and Sprint (22%). Obviously, the Sprint numbers will change as those subscribers are integrated into T-Mobile over time, but it's a big key in the battle against Verizon and AT&T for subscribers. Being able to offer what consumers believe to be the best customer experience is paramount in trying to not just reach the top, but also stay there.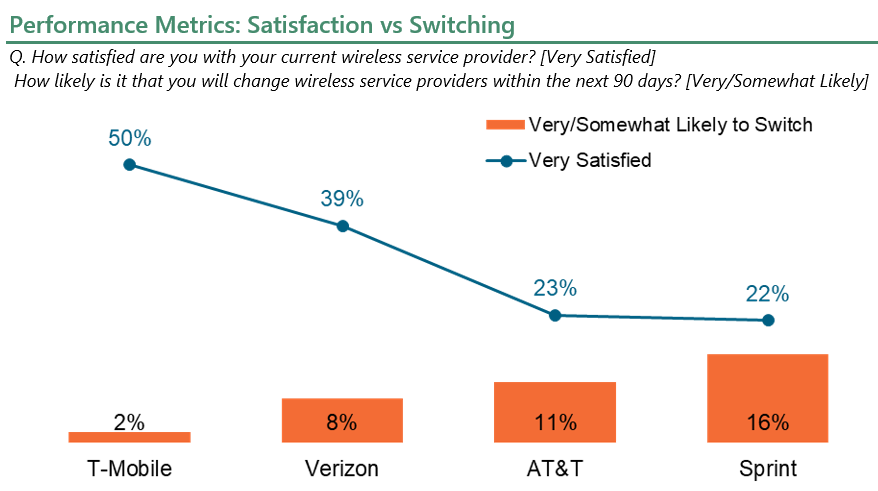 As such, it's no surprise that T-Mobile has the lowest churn rate as well, with only 2% of current subscribers saying they are very or somewhat likely to switch providers within the next 90 days. Verizon (8%) is the only other provider in single digits. AT&T (11%) and Sprint (16%) could lose the most subscribers compared to other carriers. Again, it's worth noting that as Sprint is folded into T-Mobile, we should see improvements in the opinions of the Sprint subscriber base. It's also likely that many of the Sprint defectors are proactively switching over to T-Mobile, prior to any internal merging of the two subscriber bases.
Finally, T-Mobile (35%) is set to gain the largest share of respondents who plan to switch providers in the next 90 days. AT&T (12%) and Verizon (7%) lag way behind. However, it's hard to tell exactly how much of the move from Sprint to T-Mobile is propping up that percentage, if at all.
Regardless, T-Mobile's advertising blitz over the last few years seems to have succeeded in changing the perception of the company in comparison to rivals Version and AT&T. Importantly, T-Mobile appears to be backing it up with strong customer satisfaction ratings. While only 8% of total wireless subscribers plan to possibly switch providers over the next quarter, if T-Mobile keeps grabbing the highest proportion of them, it will slowly chip away at the leaders.
---