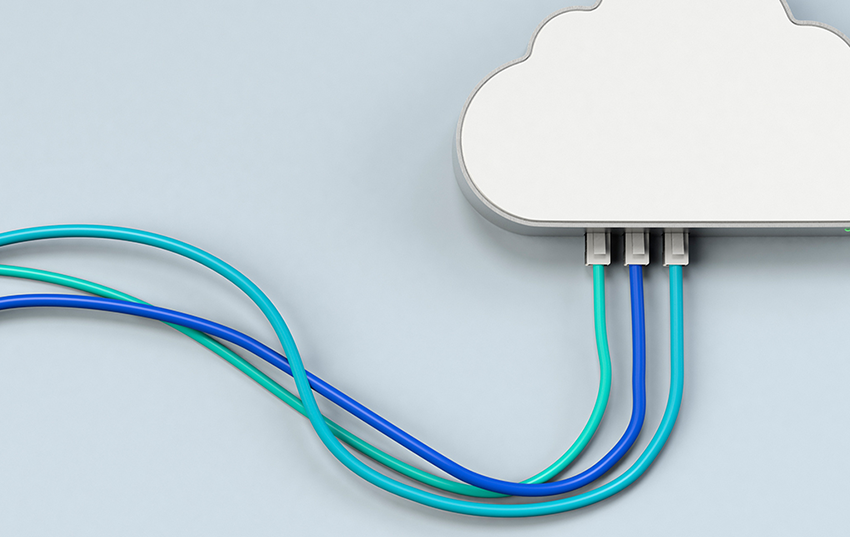 Cloud-native strategies play a critical role in how organizations build, run and manage their applications. One of the multiple components that many organizations rely on to support these applications is their networking, which can serve as a catalyst for a firm's digital transformation, or be an obstacle if chosen inadequately.
In a 451 Alliance survey, 64% of respondents said cloud-native methods were currently deployed at their organization more than 50% of the time, and that is soon likely increase. On the other hand, wide-area network (WAN) has not satisfied organizations' increased demand for these applications.
Cloud-native strategies, however, can bring the much-needed responsiveness and adaptability to cater to the new dynamics of the market. In another recent survey conducted by 451 Research, 66% of respondents said their organization is currently using cloud-native strategies for developing new applications; however, they are likely to face issues when attempting to deploy them utilizing WAN.
What's the cloud-native advantage?
Cloud-native has redefined how DevOps teams can access and use the network to connect applications, their components and users together in a programmatic yet adaptable way, completely changing the field of application infrastructure. Many customers see traditional service providers as slow to enact change, and not suitable for DevOps teams attempting to achieve their automation goals.
Consequently, alternative WAN providers can rival the efforts of well-established competitors due to the versatility and modern nature of the services they offer, whether in the form of a private backbone or riding over the top of the existing WAN.
At a minimum, cloud-native WAN needs to provide WAN interconnection, but it could also provide other value-added network functions, such as software-defined wide-area network (SD-WAN), security and performance monitoring.
How do cloud-native WAN services differ from traditional WAN services?
Cloud-native WAN services and traditional WAN services are inherently different. Cloud-native is a self-service through which changes can be enacted immediately by the customers themselves. Traditional WAN services, however, can take days and weeks, or even longer, to effect those same changes. They are also not customizable on demand, being a significantly more rigid alternative.
The programmatic access provided by cloud-native is essential to DevOps teams that seek to seamlessly integrate networking and the WAN into their continuous integration/continuous delivery (CI/CD) pipelines.
Who are the main players to consider?
The cloud-native WAN competitive landscape encompasses both service and software startups that are bringing innovation to the industry, as well as traditional WAN providers looking to adapt to organizations' cloud-native demands. The DIY strategies of organizations could be considered a third player.
WAN service providers can be considered the first network as a service, since they mostly offer a network as a managed service. In the case of cloud-native WAN, startups and new entrants to the market generally seek to replace those providers, moving at a faster pace and being aligned with enterprises' changing demands.
Service providers, however, should not be ruled out altogether, since they are viewed as a low-risk option with a well-established customer base, and have service infrastructure that could edge out the innovation presented by startups.
Alternatively, private backbone services can provide services more quickly than traditional providers; however, they can struggle to demonstrate to customers that their service is as reliable or better than a traditional WAN provider. In the case of startups, the potential longevity should also be considered.
---
Want insights on cloud computing trends delivered to your inbox? Join the 451 Alliance.