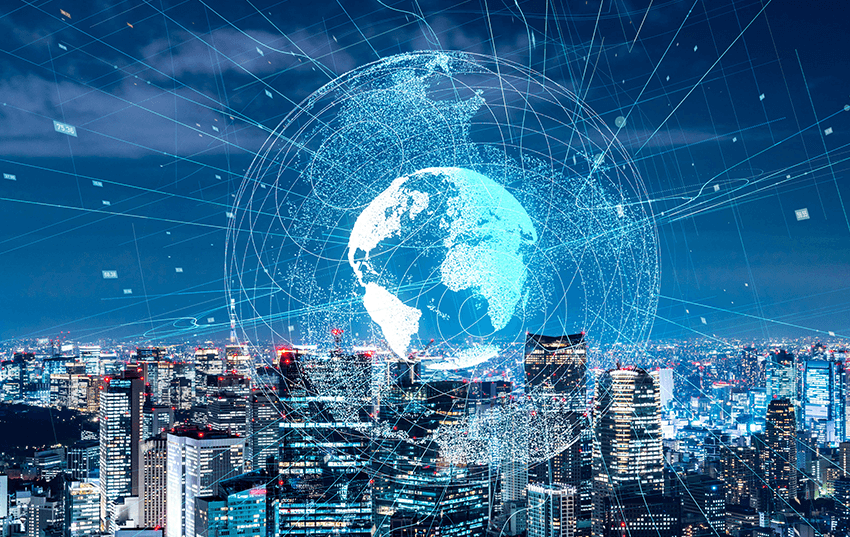 In 2020, organizations are spending the largest share of their IoT budget dollars on cloud technologies, but security improvements will be the biggest driver of increased IoT spending.
A survey of members of the 451 Alliance looked at the trends and factors affecting IoT budgets, the importance of ROI and IoT, and the security concerns of IoT. Here's what you need to know.
IoT Budgets
IoT spending has increased in 2020 – 89% of IoT respondents anticipate a budget increase in the next 12 months. The average anticipated change in IoT budget across all organizations surveyed is ~43%.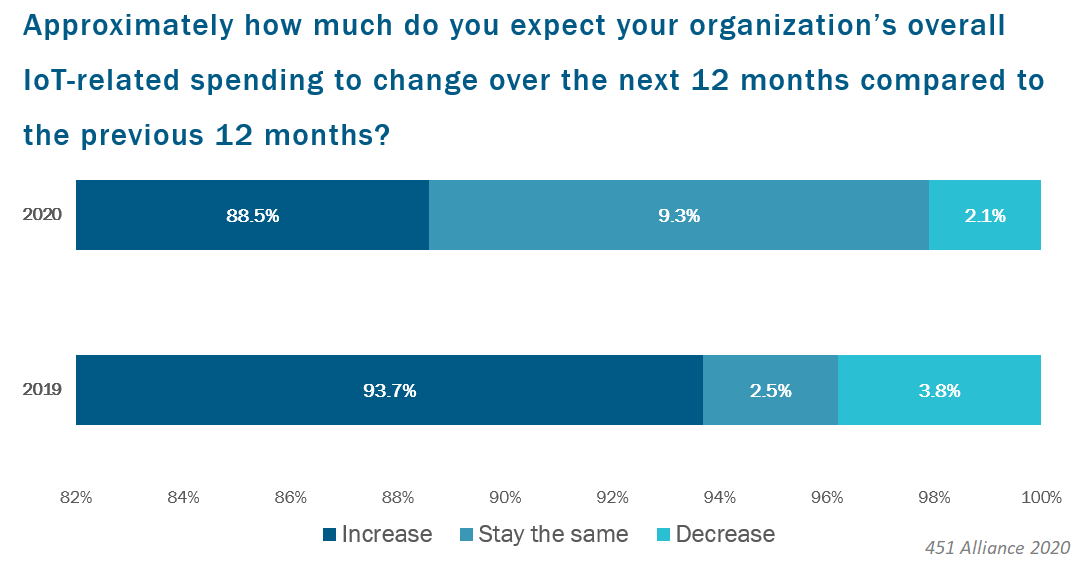 Drivers of Budget Increases
According to respondents, 'Improved security' (51%) is the top driver of increased IoT spending in 2020. 'Improved reliability/uptime' (45%) and 'Improved daily operational efficiencies' (45%) are also leading drivers of increased spending.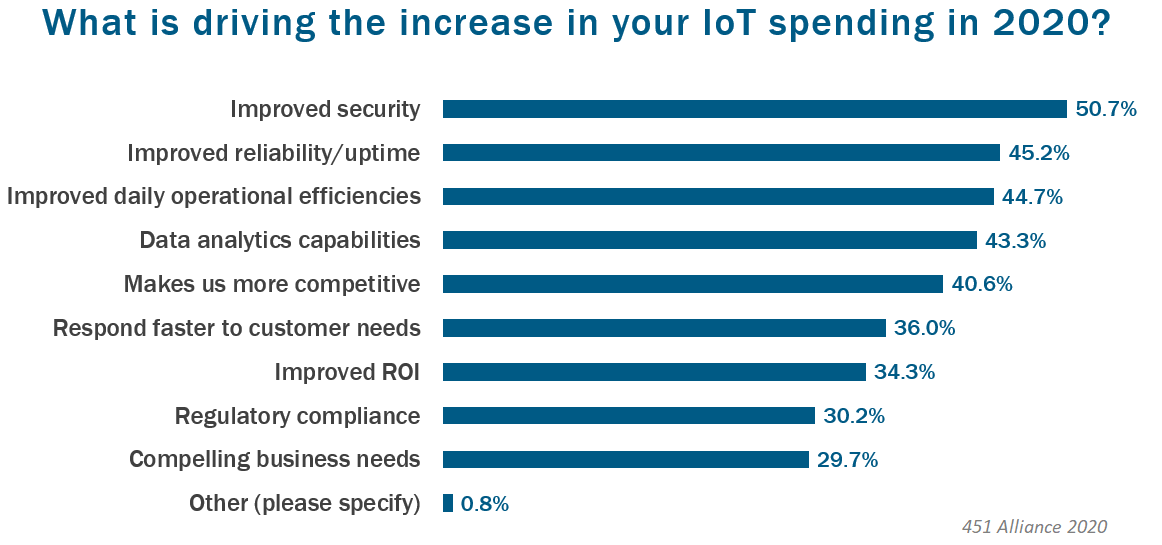 Where IoT Dollars Will Be Spent
In addition to being the top driver of increased IoT spending, more than half (51%) of respondents reported that IoT budget will be spent on security in 2020.
Additionally, 29% of IoT respondents reported that security will be one of the three categories of IoT spending that will receive the largest spending increase.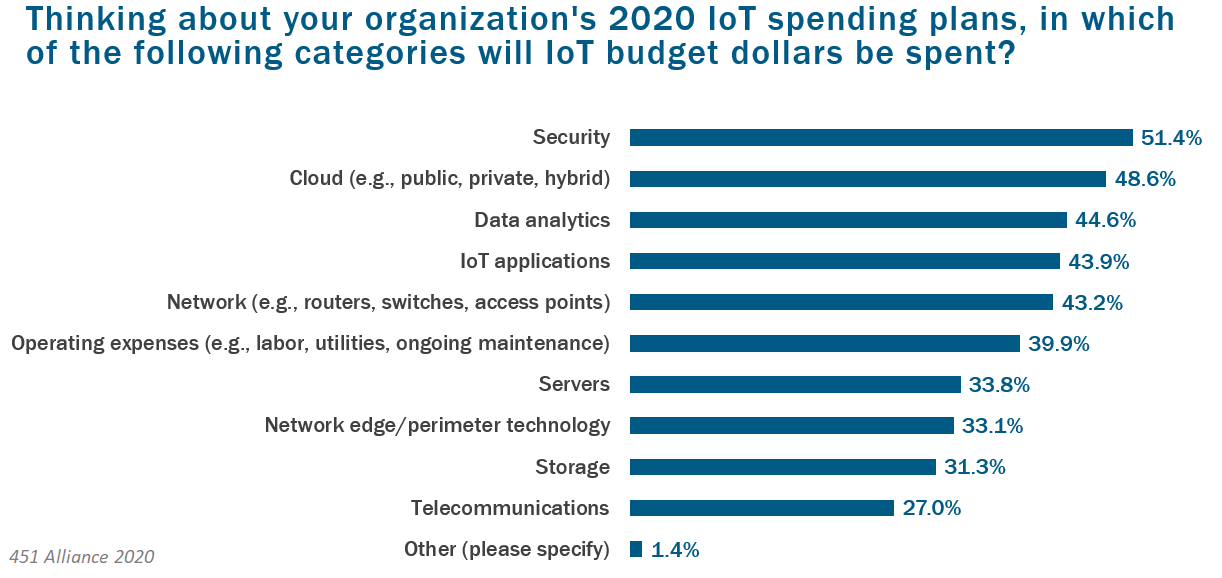 While a majority of organizations will be spending money on IoT security, about one in five (19%) of IoT respondents spending budget on IoT in 2020 said that cloud will receive the most IoT spending this year.
This study ran before the COVID-19 outbreak, so – of course – the pandemic may cause these expectations to shift. The rapid transition to remote work has led many businesses to spend more on employee communications and collaboration, mobile devices and services, bandwidth capacity, and information security, according to the March 2020 451 Alliance Coronavirus Flash Survey. However, many enterprises are halting or delaying strategic efforts such as hiring staff, new product/service rollouts, and IT hardware/software refreshes.
---