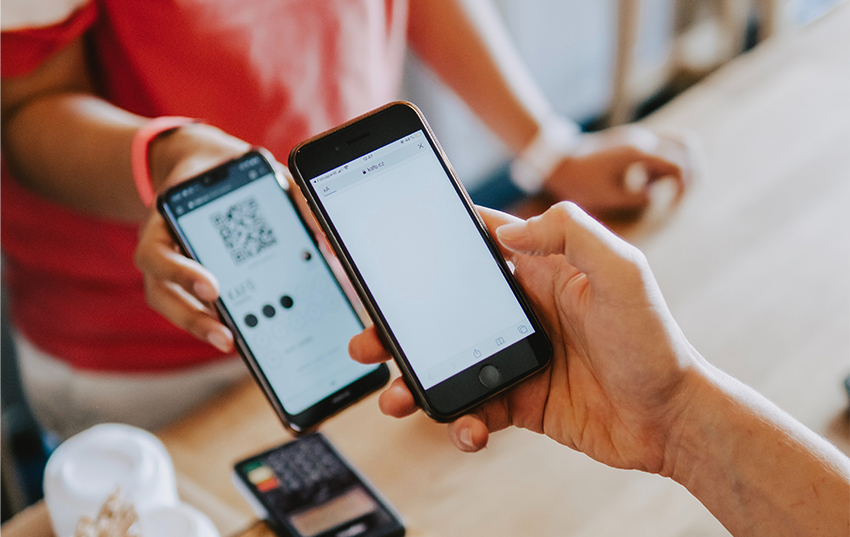 The pandemic accelerated the evolution of the payment industry in 2020, and the transformation is projected to continue at a rapid pace in 2021, according to the 451 Alliance.
Omnichannel is likely to remain the primary driver of the transformation this year, and tech-led financial services and 'unified experiences' are expected to gain traction. Moreover, vendors offering antiquated payment services may struggle, because merchants are likely to upgrade their digital commerce strategies.
Turbocharged by the pandemic
The restrictions due to the COVID-19 outbreak pushed a record number of consumers online last year, and they are staying put post-pandemic.
Global e-commerce volume grew 23% year over year in 2020, crossing $4 trillion for the first time.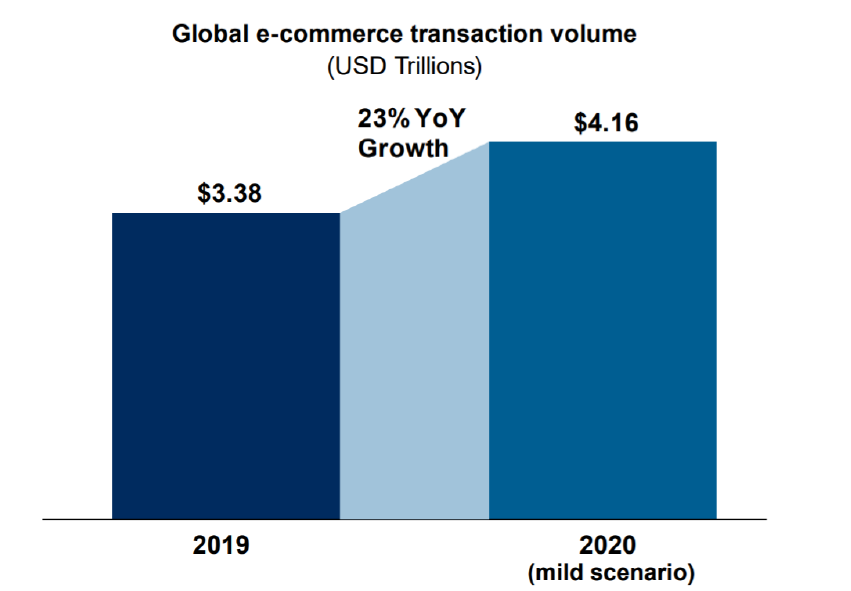 A recent consumer survey showed that the pandemic was catalytic in the accelerated shift to online shopping in 2020.
Nearly a third of consumers said they became more comfortable shopping online after the pandemic started.
One in four consumers interviewed said they will continue to shop online for most items once COVID-19 restrictions are lifted.
Nearly one in three consumers tried curbside pickup for the first time during the pandemic, and 96% were satisfied with the experience, indicating high stickiness of omnichannel offerings.
As a result, enterprises across verticals adopted a digital-first strategy, sparking the rapid growth in digital commerce, the proliferation of emerging payment methods, and the development of next-generation payment infrastructure.
These themes will continue to underpin the value-chain-wide transformation in the payment industry in 2021, with omnichannel adoption as the key driver, and some new trends emerging, according to the forecast by Jordan McKee, a principal research analyst at 451 Research.
Evolve or perish
While the increased adoption of digital commerce and omnichannel is driving a permanent digital payment volume shift, it is also testing the capabilities of the underlying payment infrastructure.
Just one friction point is enough for a shopper to look elsewhere, and it is forcing merchants to review their payment partnerships.
Many enterprises struggled to offer their customers integrated and seamless shopping experiences in 2020 due to their outdated payment systems. A majority accepted that they have compromised customer experience to achieve better fraud protection, a major pain point in 2020.
This can prove costly, as just one friction point is enough for a shopper to look elsewhere, and it is forcing merchants to review their payment partnerships.
In 2021, merchants will seek a more advanced payment service that can deliver the omnichannel experience, scale up quickly to support heightened demand, and seamlessly support multiple payment options.
Services like Forter and Kount that help merchants with fraud prevention without compromising customer experience are likely to flourish.
On the other hand, payment vendors will look to acquisitions to plug gaps in their services that were exposed by the pandemic.
Anticipated changes in payment processor market
After a largely quiet 2020, major payment processors are expected to return to the M&A scene with renewed vigor in 2021, in an attempt to shore up their omnichannel offerings and build out a deeper digital commerce story.
Large payment processors are likely to target point-of-sale (POS) software providers such as Toast or Vend, a payment-optimization vendor like Spreedly, a midsized e-commerce processor like Bluesnap, or a fraud prevention vendor like Kount.
A breakout year for embedded finance, QR codes and super apps
Embedded finance
Technology companies such as Shopify, Lightspeed, Square and Grab have embedded financial services into their software and applications in a bid to add richer, stickier and more lucrative user-value propositions.
The First Era of SaaS Ends
Download report >>
Although the trend, known as embedded finance, is at an early stage, it is reshaping the distribution model for financial services, and more technology companies are exploring the incorporation of such services.
As a result, 2021 is shaping up as the breakout year for embedded finance.
Vendors providing underlying infrastructure for embedded finance on an as-a-service basis will be leading the charge, and several dozen startups are targeting this market.
Stripe's recent launch of Stripe Treasury, which offers a banking-as-a-service API that allows platforms to embed services from its partner banks, will be particularly interesting to follow as it scales up through 2021.
QR codes
As a result of COVID-19, more merchants are likely to introduce QR codes as part of their no-contact checkout strategy in 2021. Shoppers can access the payment link on their phones by scanning a QR code displayed by the merchant, either via POS terminal or printed.
Both Square and Adyen recently introduced pay-by-QR-code services. Venmo's new in-store payment experience, which is currently live with CVS, also relies on QR codes. And installment payment providers like Affirm and Klarna are capitalizing on the technology for in-store payments. It is only a matter of time before Google Pay, which offers the service in India, and Square's Cash App introduce similar capability in 2021.
Super apps
China and India have embraced digital wallets with value propositions that extend well beyond payments, but the trend did not quite catch on in the US until recently.
Several US-based players in 2020 added functionalities such as interactive offers, cryptocurrency purchasing, banking services, investments and messaging in a move toward becoming so-called 'super apps.'
While Square's Cash App has emerged as a frontrunner, both PayPal and Google Pay have announced app redesigns that will incorporate more functionalities. Google's plan to integrate banking capabilities into Google Pay with the introduction of Plex Accounts in early 2021 may prove to be a game-changer, and "help fundamentally reshape the role of digital wallets in the US," according to Jordan McKee.
---
Want insights on tech trends delivered to your inbox? Join the 451 Alliance.