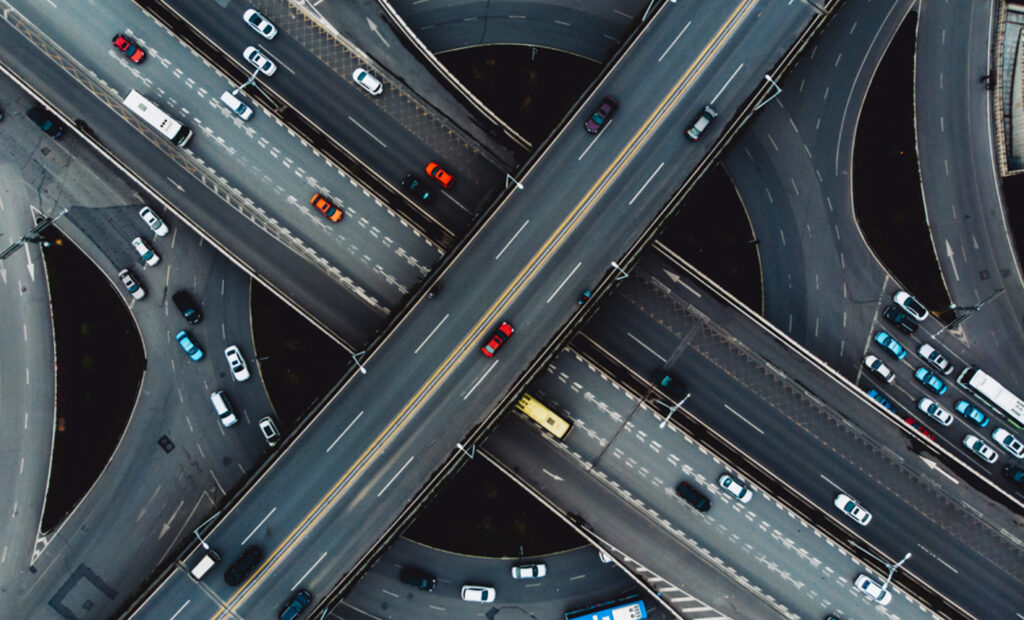 Best known for its consumer electronics, Panasonic Holdings Corp. has shifted its focus to the automotive sector in recent years by providing in-vehicle "infotainment" and advanced driver-assistance systems, as well as now offering a cloud platform for connected cars. The company launched its Panasonic Smart Mobility Office (SMO) in 2016 to bring to market a connected vehicle data platform for low-latency data transmission and exchange between vehicles, infrastructure and the cloud.
Spurred by cities and states looking to make the most of connected cars coming onto their roads, the company's Cirrus by Panasonic vehicle-to-everything (C-V2X) cloud platform has been deployed by three state departments of transportation. DOTs are placing an increasing emphasis on protecting vulnerable road users (VRUs) in their jurisdictions, and Panasonic SMO offers the cloud-based data exchange layer that cities and states can use to make existing data actionable. Cirrus is targeted at fleets and light-duty vehicles for near-term benefits while the company aims to broaden its scale in the market to achieve safety and sustainability gains for customers.
The Take
Panasonic is taking advantage of a new niche emerging in the connected vehicle market: the requirement for IT infrastructure that turns massive amounts of real-time vehicle data into something actionable for industry stakeholders. By offering a hardware-agnostic software platform, the company is attempting to remain flexible and scalable as DOTs across the US prepare to equip their unique localities with the data infrastructure to turn connected car data into real-time insight and safety enhancements. Connected vehicle data can be invaluable for several reasons — it supplements location-based service data to inform DOTs with insight about events on roadways and provides applications that warn drivers about hazards.
Context
Panasonic Smart Mobility is based in Denver. The division was formed in 2016 as the wider organization looked to deliver a connected V2X-enablement platform. While the US Department of Transportation initially outlined requirements for new light-duty vehicles coming to market after 2019 to be equipped with vehicle-to-vehicle capabilities in a phased approach, the rule was delayed between presidential administrations. Despite conflicts around C-V2X and the dedicated short-range communications protocol, Panasonic sought to deliver a cloud platform that could work with either protocol before the Federal Communications Commission finalized C-V2X as the preferred protocol earlier this year.
In keeping with its parent organization's goals to create a "sustainable mobility society," Smart Mobility is the North America-focused connected car digital-enablement piece of Panasonic's wider connected and sustainable mobility services. The vendor anticipates that the software/services associated with connected cars will complement its existing expertise in cockpit and advanced driver-assistance systems. To address industry needs, SMO has worked on rural highway deployments as well as intersection-based architectures. The Cirrus software platform can support applications in connected intersections, traffic management and fleet/freight prioritization.
Cirrus platform
Cirrus is a hardware-agnostic, cloud-based data exchange platform. It can interface with onboard and roadside units (OBUs and RSUs) provided by any number of vendors, including Commsignia, Yunex and Kapsch TrafficCom AG. OBUs relay information on vehicle telemetry, traffic conditions or emergency events to RSUs, which send the data to the DOT's intelligent transportation or cloud network. The platform collects, analyzes and returns data to offer a real-time picture of roadway conditions to vehicles and infrastructure. Acting as its own hardware systems integrator, Panasonic offers a flexible, comprehensive service, and can work with the preferred hardware of its customers. Cirrus has open architecture so developers and startups can leverage data to create new applications.
The platform is compatible with RSUs that meet industry standards (i.e., they have a range of 300 meters and support omnidirectional communication). RSUs serve as gateways for data collection and transmission from onboard vehicles within units. Depending on customer needs and geography, RSU placement varies. In an urban context, one RSU per intersection does the job. On highways, customers usually either look to provide spot coverage (one RSU every 5-10 miles) or comprehensive coverage (one RSU about every 600 meters). Customers can customize data upload frequency, ranging from near-constant data pulls to every 10 minutes, hourly, daily or otherwise.
The company claims that its data transmission rate from car to RSU to cloud and back has been as low as 10 seconds, thanks to intelligent cloud networking and OBU data packets being relatively small. Since connected cars only represent a small fraction of vehicles that are on the road today, Panasonic has yet to have issues with data overload. As more connected cars come to roads and transmit more data, Cirrus as a cloud service should scale with the demands of the data. Cirrus has been load-tested with simulated traffic volumes of 50,000 annual average daily traffic for congested highways.
Deployments
Panasonic Smart Mobility has deployed its platform across the US in states, counties and cities, with an average contract period of three to five years. Initially focused on tapping the US market, the company sees potential over time to expand into Europe and other markets as connected car transmission protocols are finalized. Customers most often deploy the platform to achieve safety gains, which Cirrus can achieve by identifying pedestrians and bikers in an urban environment, alerting drivers in near real time, or delivering a message about an upcoming crash or weather events on highways.
To offer near-term benefits, Panasonic is aiming to help manage and equip fleets to enhance travel time reliability. By placing an OBU on emergency-response vehicles, public transit and snowplows, the vendor is helping DOTs turn state-owned vehicles into roaming data collection centers, of sorts. It has worked with DOTs in Colorado, Utah and Georgia.
Colorado DOT was Panasonic SMO's first customer for Cirrus. The initial phase of the project installed 100 RSUs on I-70 between Vail and Golden in 2018. CDOT installed 100 RSUs and 100 OBUs in state vehicles. The partnership represented the largest planned investment in V2X technology in the US at the time, at $72 million.
Utah DOT is Smart Mobility's largest deployment. The project began in 2019 as Utah prepared for incoming connected vehicles across the state. Cirrus proved that it could reduce the time to detect traffic events from 10-15 minutes down to 10-15 seconds utilizing low-latency communication between OBUs, RSUs and Cirrus. To date, the project has launched weather, curve and event-detection applications, as well as transit priority, snowplow preemption and emergency vehicle preemption at intersections. The next phase of the project involves launching another dense deployment of vehicles and intersections along with additional safety, VRU and mobility applications.
Georgia DOT is the latest SMO deployment and represents a rural application of the Cirrus platform. Working with Kia Georgia and The Ray Highway, the project equips 18 miles of 1-85 in West Georgia with RSUs. Kia vehicles have V2X OBUs that communicate with Cirrus-connected RSUs, offering situational awareness to drivers in near real time. The partnership has garnered interest from localities looking to prepare for connected and autonomous vehicles.
---
Want insights on IoT trends delivered to your inbox? Join the 451 Alliance.