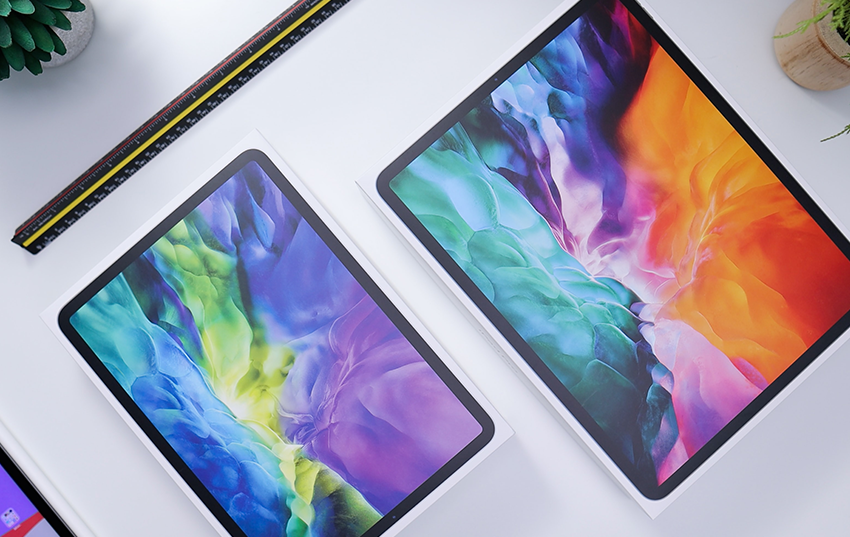 The 451 Alliance's May IT Spending survey found higher planned spending on laptops and desktops compared to this time last year. Meanwhile, tablet purchasing is only a smidge better.
Business Demand for Tablets
Business tablet buying plans are up a slight one point compared to May 2020. These findings are comparable to our results on smartphones, which also only show a slight change compared to last year.
The survey shows much higher tablet purchasing for larger companies (>250 employees; 16%) compared to smaller companies (<250 employees; 6%). Larger companies, which generally have more flexibility than smaller ones, are able to keep employees up to date with the resources they need, while smaller companies tend to make do with what they already have in place.
Apple (75%) continues to hold a commanding lead among companies planning to buy tablets, but is down a bit compared to 2020. Like corporate smartphone purchasing, Apple is firmly in the top spot.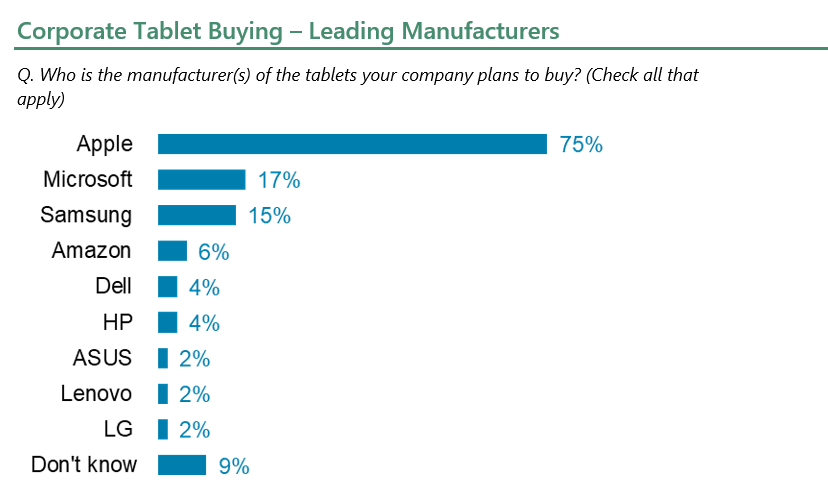 Microsoft (17%) and Samsung (15%) remain distantly behind Apple, yet have their own spirited competition to stay ahead of the next tier of manufacturers. Over the last year, they've flip-flopped, with Samsung jumping ahead momentarily, but Microsoft is once again higher on companies' want lists. It's likely this jockeying for position will continue for the foreseeable future.
Also worth noting is the jump in the number of respondents saying they are unsure which manufacturer's devices they will buy. This indecisiveness could have a material impact on the positioning of providers not named Apple. We will have to wait until next quarter's survey to know for sure.
Taking a closer look at Apple, the iPad Pro is the top model companies plan on purchasing, with the iPad Air trailing by a wider margin compared to last year. We also see an increase in the number of buyers who are unsure which model they will ultimately purchase.
Business Demand for PCs
Corporate spending plans for laptops (34%; up 6 points) and desktops (15%, up 4 points) in the third quarter are showing upticks compared to our survey in May 2020. These findings are in line with the year-over-year rebound seen in overall IT spending that we explored in a recent member report.
Similar to tablet purchasing plans, smaller companies also show much lower spending plans for laptops (23%) and desktops (10%) compared to larger companies (58% and 22%, respectively). Again, larger companies have more flexibility to update the devices their employees need.
Dell (40%) remains the top laptop choice by companies, maintaining its lead over all other manufacturers. Lenovo (25%), Apple (21%) and HP (19%) are the only other manufacturers with double-digit demand. Somewhat inexplicably, each of these top bands are showing a decline in purchase intent compared to last year. While there is a slight uptick in the number of respondents selecting 'don't know,' this can only account for a portion of the drop off. Also likely is that fewer companies are buying laptops from multiple vendors, and instead choosing to streamline their device management. With work-from-home here to stay for the foreseeable future, it's easier on IT departments to secure fewer platforms when setting up employees with remote access.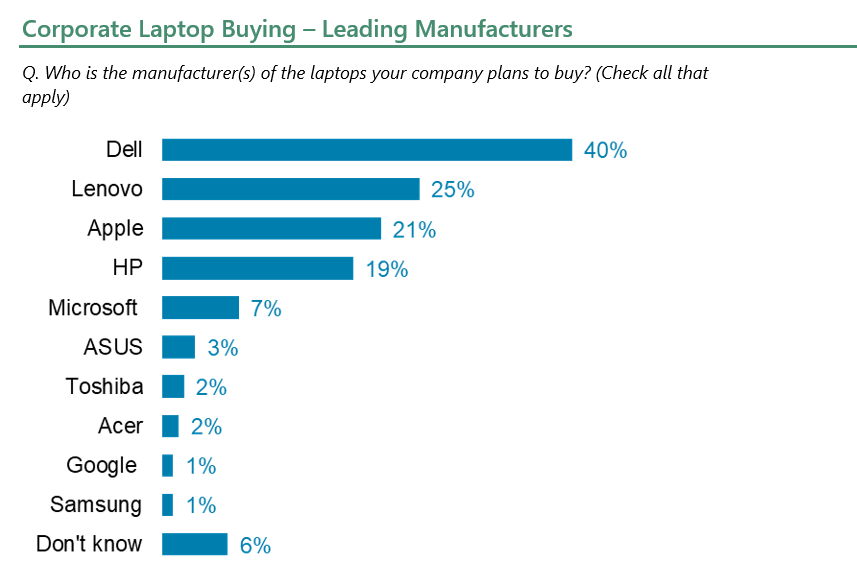 In terms of desktop purchasing, Dell (46%), HP (29%), Apple (11%) and Lenovo (8%) remain the leading manufacturers. Yet, HP is the only member of this quartet showing improvement compared to last May, while the others are showing notable declines. The survey does show a big jump in the number of companies that are unsure what brands they will buy. When those decision are ultimately made, they will have measurable impact on the positioning of the different desktop manufacturers. As with tablets, we will have to wait until next quarter's survey to know for sure.
As we mentioned in last quarter's article, it's possible those companies that are less decided on which desktops to buy may ultimately buy laptops or tablets instead, depending on whether those devices fit better with organizational planning as companies navigate permanent work-from-home and hybrid office models.
---
Want insights on business technology trends delivered to your inbox? Join the 451 Alliance.