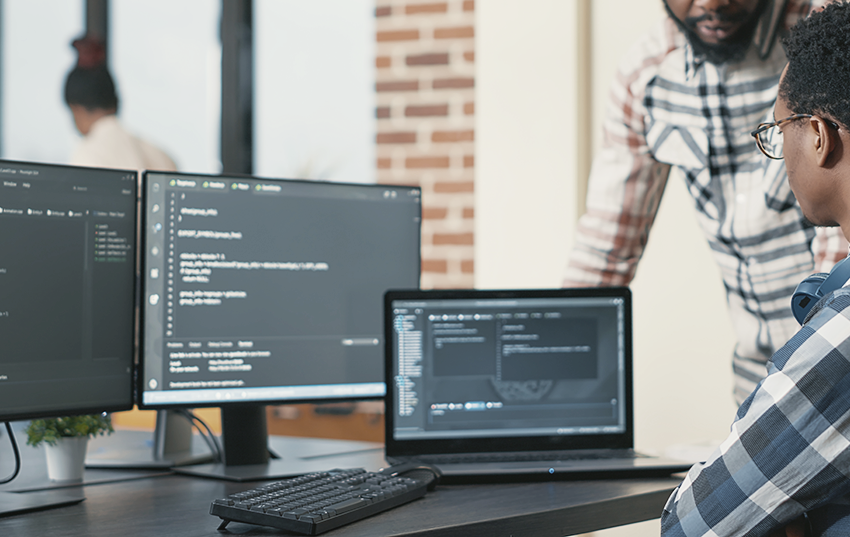 IT observability is the practice of monitoring and measuring the performance and behavior of IT systems to gain insight into operations and identify potential issues. However, there are some drawbacks to data acquisition, particularly storage and purchase costs, that are not easily addressed by traditional tooling. Observability pipelines, however, can play a critical role in reducing storage fees by lowering the data set and de-duplicating before sending to the observability SaaS.
Additionally, pipelines can be an integral part of an observability architecture, performing tasks like routing data streams to multiple destinations, enriching data across multiple data streams, and masking sensitive information before forwarding to a destination, to name a few. We anticipate that, in coming months, increasing demand will drive acquisitions of vendors with these capabilities.
The Take
Pipeline software is a key component of any observability architecture, but it is more of a platform feature rather than a stand-alone product because infrastructure and telemetry data has to be processed and analyzed to be useful. Vendors that are adjacent to observability can deploy pipeline software to augment their own product portfolios as well as use it as a land-and-expand strategy for enterprises embarking on cloud-native architectures. Buyers of observability pipeline software would do well to actively maintain open and standards-based architectures and attract bidirectional integrations to maintain a healthy stream of customers needing to support multiple observability providers. In turn, this could present opportunities to expand software sales.
Context
The driving force behind observability is the adoption of cloud-native architectures and applications that are, by nature, far more dynamic and require visibility capabilities to match. As observability architectures become as complex as the infrastructure they observe, pipeline software should play an integral role in "bringing order to chaos."
According to 451 Research's Cloud Native, Adoption & Usage 2022 survey, 46% of respondents said their organization was using cloud-native technologies for application development and deployment. Of those, 45% of respondents said they were employing cloud-native technologies for more than 75% of all application development and deployment, a percentage projected to rise to 67% in 2024. In that same survey, more respondents, 65%, said IT monitoring and management was the area of IT operations most impacted by cloud native. The fact is, as application architectures become more complex, dynamic and distributed, monitoring software designed for monolithic applications is simply not suited for a cloud-native world.
In our Cloud Native Observability 2022 survey, we found that only 36% of enterprises are using observability software and services, while another 57% are in the evaluation stage. However, we know that most enterprises have more than one observability platform and more than one use for the collected data, which should drive demand for ways to easily manage the data flows. We also know that 85% of respondents said they were actively migrating from legacy application infrastructure and performance management tools and planned to purchase observability tools from vendors better suited to cloud-native demands.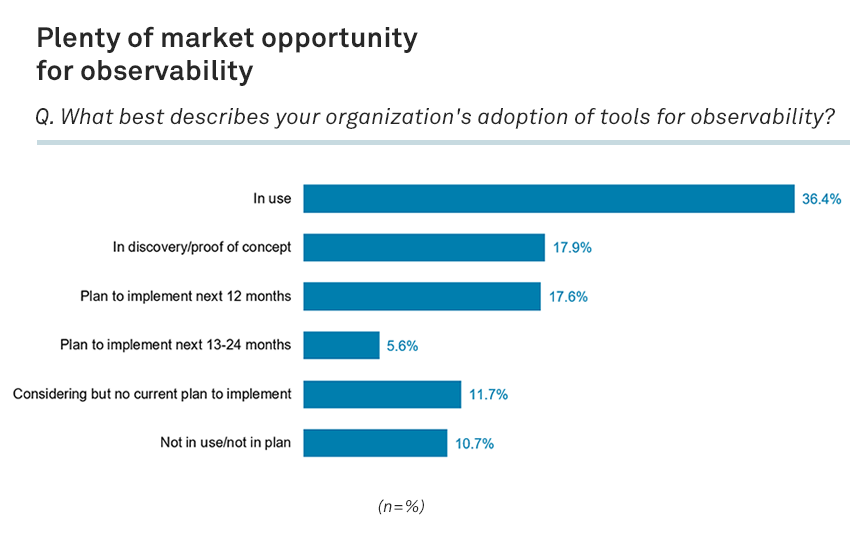 Acquisition drivers
The application and infrastructure performance monitoring (APIM) segment shows strong growth through our forecast period to 2026. Growth in observability and observability pipelines should come from the established segments in IT service management (ITSM) such as infrastructure monitoring, application performance monitoring, and log management. As enterprises add and remove APIM products to their ITSM portfolios, the need to lower complexity and enhance operational continuity will drive demand for observability pipelines to simplify that process.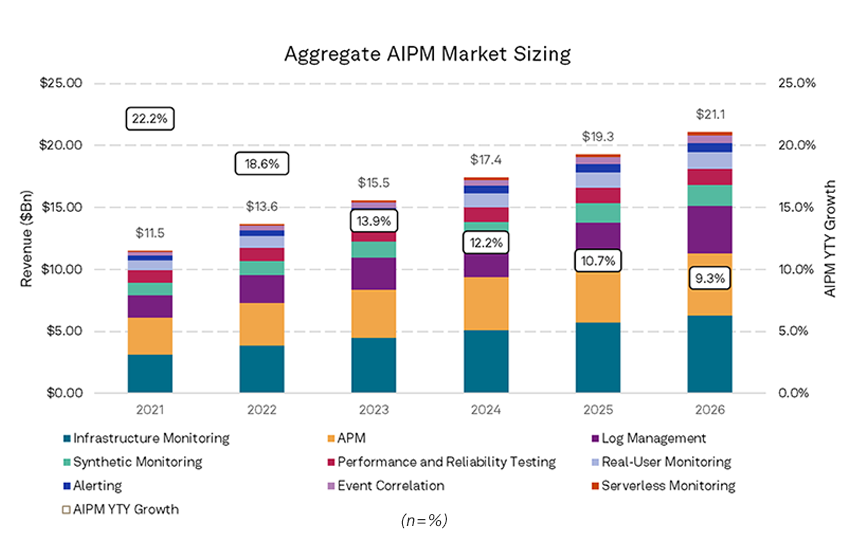 Since 2021, there have been several purchases of vendors that offer, in part, observability pipeline capabilities or otherwise enhance data feeds prior to use and storage. The targets' observability technologies augment the acquirers' data collection, analytics and observability platforms with filtering, data coalescing, data reduction and enrichment capabilities at the collection point. The pipelines also lower the technical hurdles for customers to add and remove new data sources, which can help software providers replace rivals in customer deployments.
Likely acquirers
There are a few segments where buying a pipeline vendor is an obvious prediction (e.g., observability specialists and performance management firms). Others like cloud management and storage vendors may seem far afield, but observability pipelines play to their strengths and open the door to land-and-expand strategies.
Cloud management providers like BMC or Broadcom Inc. should be looking to augment their cloud capabilities, and data and telemetry collection is one area where customers struggle and could benefit from a natively built observability pipeline. Performance management companies have been touting analytics and observability capabilities yet have struggled to gain traction. However, due to their inherent experience with applications and infrastructure, vendors like Ivanti could offer customers robust observability pipeline software, augmenting their performance management functionality. Storage providers like Dell Technologies Inc.'s EMC or Hewlett Packard Enterprise Co. could also consider purchasing observability pipeline software because of the natural alignment with data processing and storage.
---
Want insights on DevOps trends delivered to your inbox? Join the 451 Alliance.