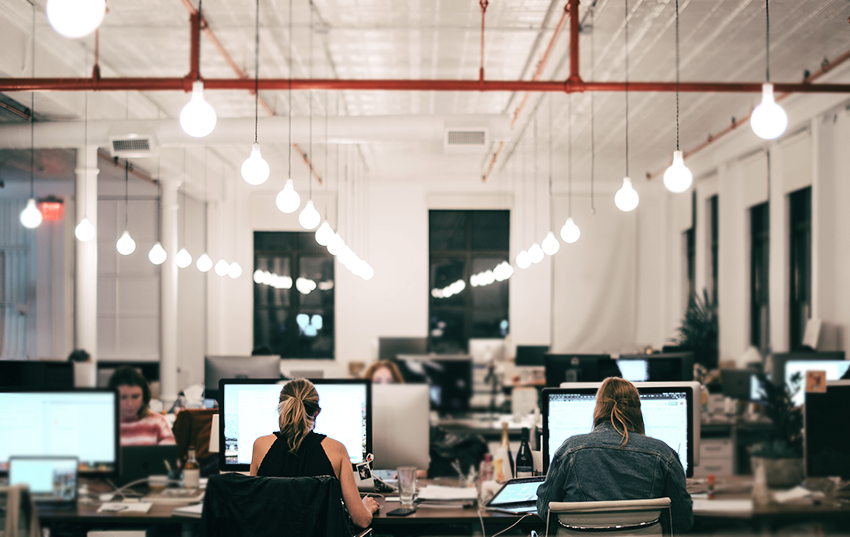 Consolidation in the business software space is ushering in the second era for Software as a service (SaaS) as niche offerings evolve to more converged business applications systems. More consolidation is on the horizon as organizations embrace more data-driven intelligence, automation and cross-functional collaborations, according to according to Chris Marsh, Sheryl Kingstone, research directors, and Carl Lehmann, senior analyst at 451 Research.
Key business application domains, such as employee experience, customer experience and business automation are among the fields affected.
Employee experience (EX)
New offerings in employee EX are aimed at addressing the disconnected touchpoints and technologies that most companies have. Organizations are waking up to the need to improve EX to recruit and retain talent, develop skills resiliency and support operations agility.
The concept of "total experience," meanwhile, describes how organizations are strategizing customer experience (CX) and EX as an infinity loop. A positive CX is within reach when organizations are engaging the employees responsible for delivering it.
Microsoft Corp.'s Viva, ServiceNow Inc.'s unified EX, Salesforce Inc.'s Work.com, Meta Platforms Inc.'s Workplace and Qualtrics' Employee Experience Management are among the new offerings in this space. Other vendors include Akumina, Culture Amp, Huler, Jostle, Lattice, Unily, WorkTango and Workvivo.
Customer experience
According to the 451 Alliance, customer data platforms (CDPs) are expected to receive the highest levels of investment for several use cases in services and marketing, and sales and digital experience management.
CDPs are advancing the agenda of creating unified customer profiles beyond what can be achieved by basic application integration and transactional data. A plethora of CDP players can be found across the spectrum of marketing activation, data unification specialists and product analytics. Among the largest CDP players are Salesforce, Adobe Inc., Microsoft, SAP SE, Oracle Corp. and SAS AB.
However, CX is evolving beyond CDPs to customer intelligence platforms that seek to connect business users in marketing, sales, and service and commerce, to unified customer profiles, leveraging the data collected along the customer touchpoints. Real-time customer data platform Genie by Salesforce is the most recent example of an offering that emphasizes cross-functional collaborations.
Business automation
Several technologies facilitate automation of business and IT processes, including digital automation platforms (DAPs), robotic process automation (RPA), process discovery technology (PDT) and hybrid integration platforms. Customers are demanding more interoperability between business automation products, driving the M&A activities in this field. The capability of these technologies can be combined to create an integrated intelligent automation platform to monitor and measure real-time enterprise performance metrics.
The interoperability of DAP and RPA, for instance, will result in a platform capable of blending the design and development of complex processes, collaborative activities and human-in-the-loop operations. Some DAP and RPA vendors also have PDT. Hybrid integration platform vendors include Informatica Inc., Boomi and SnapLogic.
Second era of SaaS
The focus of SaaS is now on producing more seamless data-driven intelligence, automated workflows and productive collaboration with new consolidated business systems. The "best of breed" battle is shaping up to be battle of the "best
---